What Articles Girls' Life Magazine SHOULD Be Writing
Parents across the globe have slammed Girls' Life editors for perpetuating gender stereotypes, with an Australian artist coming up with her own version of what the magazine cover should be.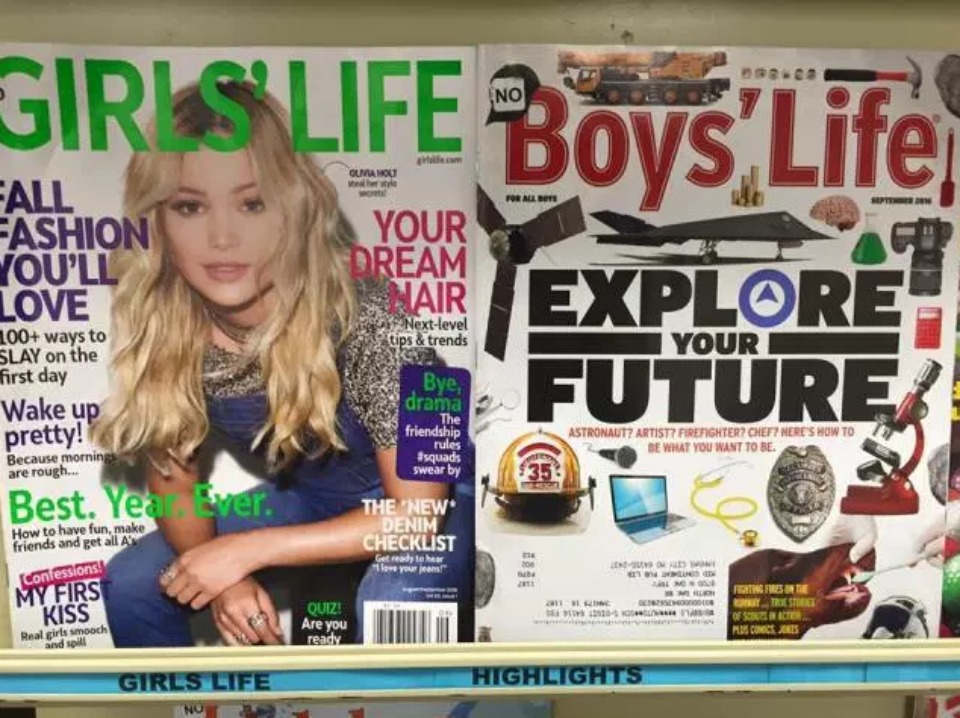 Earlier this month the front covers of Girl's Life and Boys' Life magazine, not affiliated in any way, were photographed side-by-side by a father in the US who wrote:
"A sad microcosm of what our society says being a girl vs being a boy means. With three girls to raise, this breaks my heart. I'll fight like hell for my girls to not exist in this reality".
The comparison photo went viral with comedian Amy Schumer wading in and sharing it on her Instagram page with the word 'no'.
The photo went viral and was shared thousands of times with people expressing outrage at suggestions that girls only care about fashion and hair, while boys think about more substantial topics.
Australian graphic designer Katherine Young shared the photo on her blog and wrote that she was in shock and wondered if in fact the photo was real or a fake.
"After googling current issues of these two magazines I found them to be real. I was just appalled," she said.
What she did next was use her skills to mock up what she believes the front page of Girls' Life magazine SHOULD look like.
The caption said 'courtesy of every girl in the world'.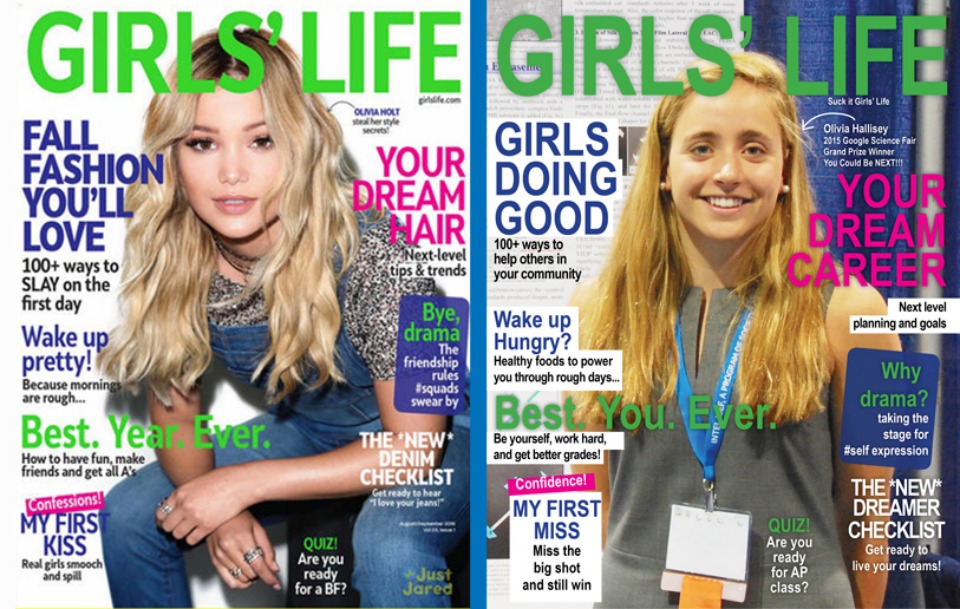 We at the Healthy Mummy are passionate about building up girls and teaching them to be the best they can and do whatever they want.
As such we asked a tween what articles she would like in a magazine and this is what she said:
Tips on how to make DIY crafts for kids
How to braid your own hair
Some information on animals
How to learn to surf
Tips to make a book
How can I become a journalist
Some cool pug photos
Advice on how to get good grades at school
Why do teachers like to growl at kids so much
How to make a lava lamp
Until companies start to change the way they portray women in the media, it's up to parents to teach their girls and boys that they are equal.
Here at the Healthy Mummy we are dedicated to building strong women  so they can love the skin they're in and feel confident they can achieve anything they put their mind to.