Why Kourtney Kardashian Cut 3 Things From Her Diet
Kourtney Kardashian has cut three things out of her diet – gluten, corn and dairy.
The eldest Kardashian has also made the decision to eliminate them from her children's diets too.  Here's why…..
Image source: etonline.com
Kourtney has three kids with Scott Disick; Mason, 6, Penelope, 4 and Reign, 20 months. And to be honest, she looks like a really fun mum.
Why Kourtney cut it out
Kourtney recently shared that the family had some muscle testing done. It was soon discovered they all had sensitivities to corn, gluten and dairy. The Kardashian-Disick clan started their new diet last year and have no intention of going back, stating they feel better than ever.
Sensitivities are different to allergies
Sensitivity and intolerance are much the same, but not to be confused with allergies.
Kourtney decided to eliminate these things from her diet because of their sensitivities. However, she spoke to her doctor before doing so first. Kourt is renowned for loving her all natural and organic foods and didn't take the decision lightly.
Although strict with her kids and their diets, she relaxes a little on special occasions.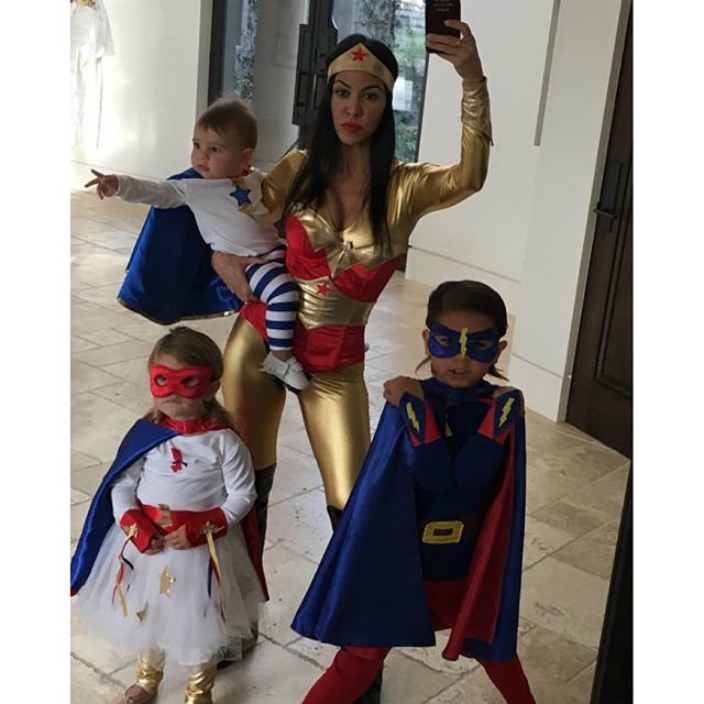 Image source: popsugar.com
"Of course, we pick our battles and I do let the kids have popcorn at the movies and a churro at Disneyland, etc," she says.
"But for birthday parties, which can sometimes be every weekend, I bring extra gluten- and dairy-free cupcakes … and they are happy with that."
Like any mum, she is doing what's best for her family and trying to find the best balance suited to them as a unit.
If you want to cut down on your gluten intake, why don't you try some of our YUMMY gluten-free recipes. You can even find delicious gluten free desserts.
You're welcome.