Fat burning foods: 25 tasty recipes with yoghurt
Yoghurt is one of the top fat burning foods and such a versatile ingredient. We've rounded up info on why yoghurt is so good for you and 25 delicious and healthy yoghurt recipes.
Continuing our "fat burning foods" series, we're talking about the 15 foods and drinks that will help BLAST belly fat and dive deeper each of the foods. In this article, we'll focus on yoghurt. Delicious, creamy, rich… but also good for you? Oh yes.
Find out what's so great about yoghurt and why it's a top fat burning food, how it's made, and how to get more of it your diet. Plus get 25 of our favourite Healthy Mummy yoghurt recipes.
Jump ahead to read more: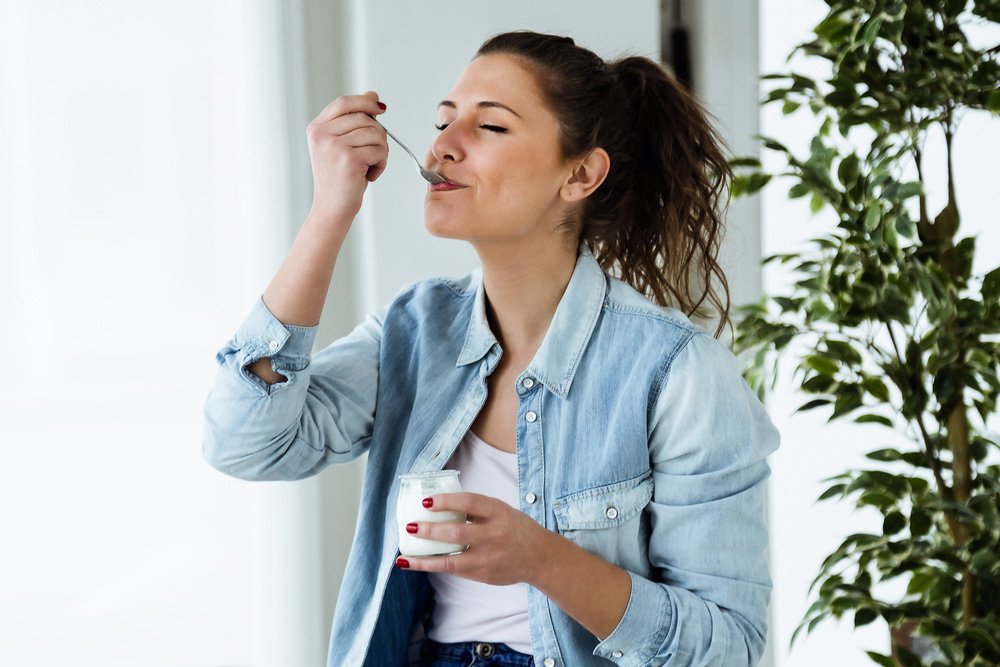 Why we love yoghurt!
Yoghurt is something of a superfood. There's so much to love about it…
It can help you lose belly weight. One study has shown that people who snacked on around two cups of yoghurt (alongside a healthier diet) lost 22% more weight and 81% more belly fat than those who didn't snack on the yoghurt, and they had more lean muscle mass which is what makes it such an effective fat burning food. Plus the amino acids in yoghurt work to burn more fat, too.
And then there's cortisol. Cortisol is a stress hormone that can increase your appetite, making weight loss harder. The calcium in yoghurt has been shown to reduce cortisol production, which supports your weight loss (and helps keep your mood stable, too).
Of course, there are the bacteria in yoghurt, too. Yoghurt contains live bacteria that's really good for you. Eating bacteria might sound kind of gross, but your body really needs the good kind of bacteria in your gut to help digest your food, absorb nutrients, and get rid of harmful bugs.
Yoghurt is also a great source of vitamins – especially Vitamin B12, which so many mums don't enough of, especially while pregnant or breastfeeding. Plus, it has calcium, potassium, and magnesium. It's also high in protein (without being high in fat) which means it's great for muscle repair after a workout and keeps you full for longer.
Want to keep reading about the health benefits of yoghurt? Check out more info on why yoghurt is so good and why yoghurt is great for your healthy eating plan.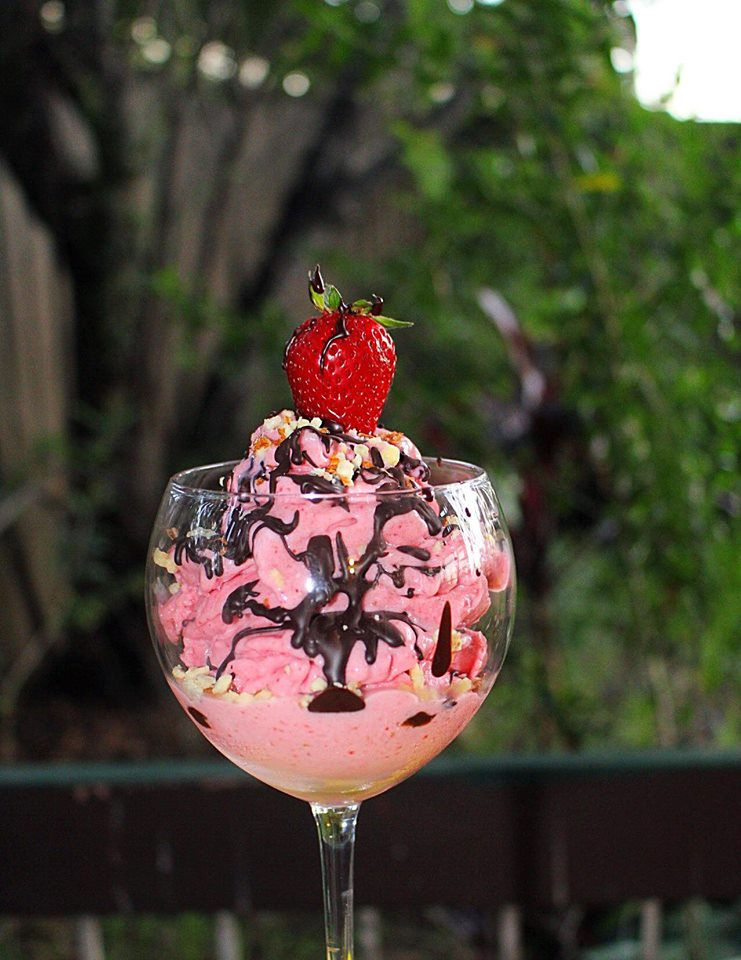 Fun facts: How yoghurt is made
Yoghurt is made of milk – usually cows' milk, but you can also get vegan-friendly coconut, almond, and soy yoghurt these days.
It's actually really simple to make – you can even do it at home! Just add bacteria (Lactobacillus bulgaricus and Streptococcus thermophilus) cultures to heated milk and leave it to work for a few days at a set temperature. This will encourage the bacteria to grow and ferment the milk.
The milk thickens and becomes tangy tasting as the milk sugars turn into lactic acid. When it's done fermenting, you cool the yoghurt down in the fridge and (if you want to) you can add gelatine to stabilise the texture, plus fruit and flavourings to sweeten.
If you want to learn more about how yoghurt is made, check out this cool video that shows how a yoghurt factory works (your kids will love watching this):

Not all yoghurt is created equal
You might've noticed last time you went shopping at the supermarket for yoghurt that there are a LOT of different types to choose from. So you're probably not surprised to hear that not all shop-bought yoghurt is good for you. In fact, many of them are quite unhealthy and not effective fat burning foods at all. Check out this article, Dieticians warn that many 'healthy' yoghurts have just as much sugar as ice-cream!
So, what do you look for when buying yoghurt?
Choose Greek or plain yoghurt that has live cultures (so you get those added benefits) and not too much added sugar (you can always add some fruit or a little honey for natural sweetness). Also look for yoghurts that have a high portion of protein to help you stay full for longer. Fat-free yoghurt is generally not recommended because they tend to compensate with extra added sugars. But low-fat is fine – just check the label to make sure the sugar levels aren't too high.
Aside from choosing the right brand, it's also important to keep in mind portion control, especially if you're eating yoghurt straight (and not in a recipe). So, don't be afraid to measure it out properly and make sure you don't over indulge and get too much of a good thing!
Looking for brand recommendations? Check out The top 3 tastiest yoghurts in Australia have been REVEALED and Which is the best plain yoghurt?
How to get more yoghurt into your diet
If you're not already eating yoghurt regularly, you might want to change that and get more of this super fat burning food on your plate, pronto! Here are some tips to help you work more servings of yoghurt into your diet:
Meal prep your breakfast to include yoghurt (check out the recipes below)
Replace milk in some baking recipes with yoghurt for a creamier texture and added health benefits
Replace mayo with yoghurt in recipes or as a salad dressing
Use it in smoothies
Eat it as a snack on its own
Use it instead of cream or sour cream
Add some variety to your diet with a plant-based yoghurt like coconut yoghurt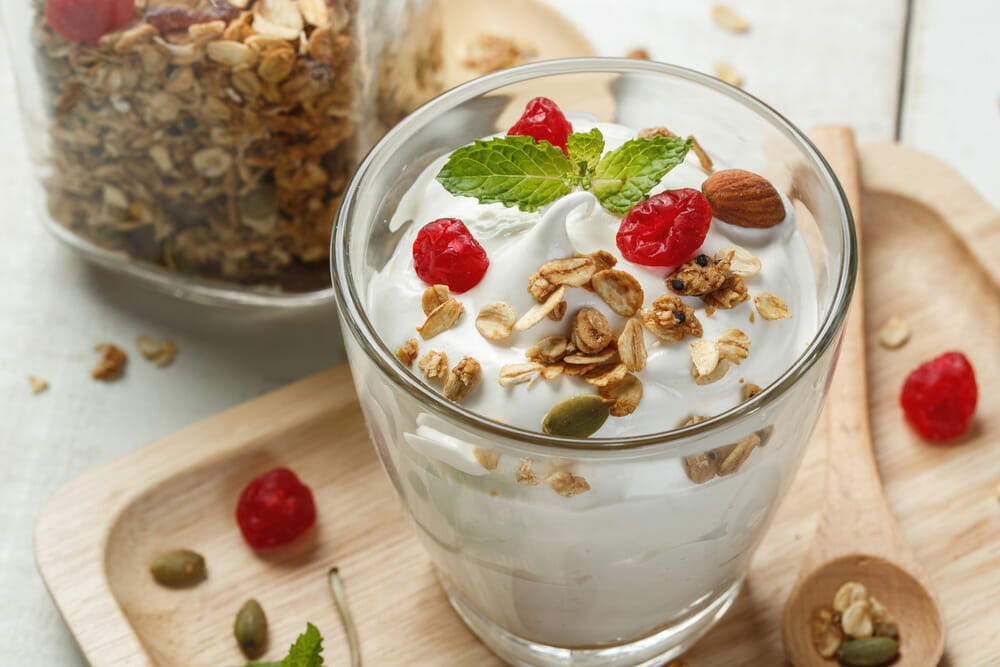 25 healthy (and tasty) yoghurt recipes
Mmmm so now you know the benefits and you're keen to get some of that delicious, fat burning food into your body? We've got you covered with 25 amazing yoghurt recipes that'll boost your weight loss efforts and help keep you full and satisfied for longer.
Breakfast recipes
Lunch recipes
Dinner recipes
Snacks and desserts
Smoothies
Read about more fat burning foods
Yoghurt isn't the only fat burning food you should try and incorporate into your diet. We'll continue this series in the coming months, but in the meantime, check out the following resources:
Get more fat burning foods and recipes from The Healthy Mummy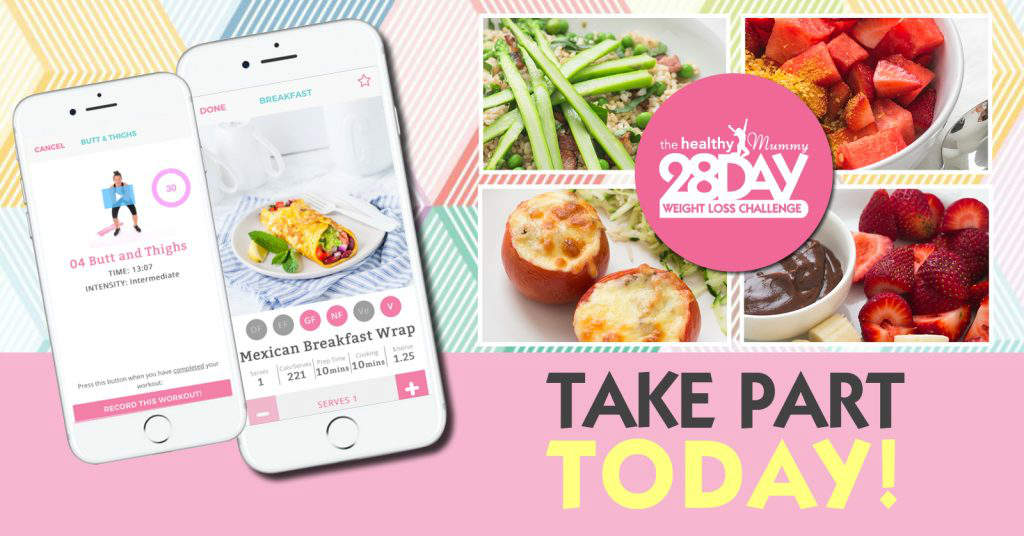 We've got loads more delicious, weight loss recipes and healthy meal plans in our 28 Day Weight Loss Challenge. Plus, get support from thousands of mums on the same journey to lose weight after pregnancy and be the healthiest versions of themselves.