6 phrases you should never say to a mum with anxiety
When talking to a mum with anxiety or depression, it's important to remember that they are not just stressed or frustrated.
Motherhood is tough as it is, but when you are suffering from a mental illness such as anxiety it is even tougher.
Here are 6 phrases to avoid when you're with an anxious mum.
Please note: If you are feeling unhappy and nothing seems to be lifting your mood, we advise you see you GP as soon as possible.
What not to say to a mum with anxiety
1. "You'll feel better if you…"
It's meant to be well meaning, but the truth is that everyone's anxiety is different so everyone has a different way of coping with it.
Yoga, having a kid-free day or a Netflix binge may have worked for someone else but that doesn't necessarily mean it will work for that person. Anxiety is an ongoing condition that is managed differently depending on the person.
2. "It seems like you're overreacting a bit."
What classifies as "overreacting" depends on the individual, especially if that person has anxiety. You may think they're having a freak out over nothing, but that person will think it is a very big deal, so try not to devalue another person's feelings.
This open letter reveals just what living with high functioning anxiety is like.
3. "You need to focus on your child, put it in perspective."
Having anxiety doesn't mean you love your child any less. You might as well tell them they're a bad mother.
And while it's very easy to tell someone to treasure the moments when they're tiny, when you're suffering with panic attacks and running on minimal sleep, it can certainly affect one's mental health.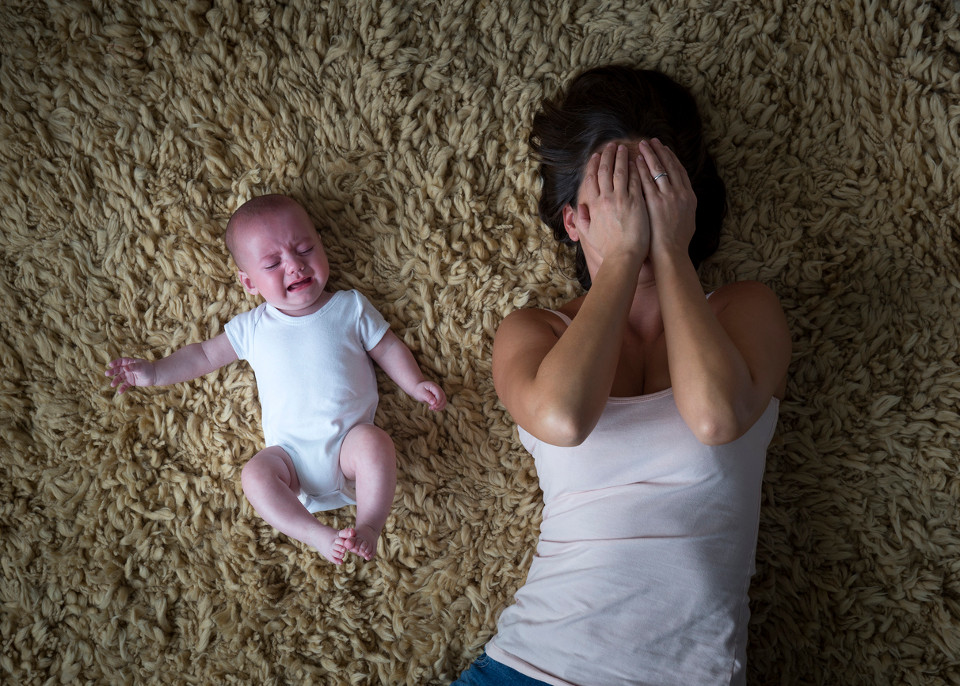 4. "You don't want your child to get your issues."
Many mums with a mental illness have it in their mind that they've failed their children, which is definitely not the case.
Mums wants the best for their children and work hard to do so, so to tell a mum with anxiety this when she's having a bad day will only make her feel worse.
Have you ever wondered why women seem to suffer from anxiety and depression more so than men? This study reveals why some women are more susceptible to depression.
5. "We all get stressed."
Correct, we all get stressed and have tough days. When you're a parent, it can be especially tough.
However there is a difference between someone worrying about getting all of the household chores done and someone who is momentarily paralysed with anxiety having a panic attack.
6. Calm down!"
This and "don't worry" are two of the least helpful phrases ever.
If they wanted to calm down, they would. Telling an anxious person to calm down and not worry just alienates them and invalidates their feelings.
Here's what to say instead…
"I'm here for you."
"Can I give you a hand with anything?"
"You're a great mum."
Motherhood is a crazy rollercoaster of emotions sometimes so by building up fellow mums and supporting each other, you can really help someone in need. You never know, one playdate or coffee catch up could make all the difference.
If you found this article helpful and or interesting, perhaps you should take a look at 'Does breastfeeding cause or protect you from developing postnatal depression?' or 'Study reveals why some women are more susceptible to depression'.
If you feel anxious and or depressed, we advise you to seek help from a friend, a GP or counsellor. 
You could even call Lifeline 13 11 14, Perinatal Anxiety and Depression Australia [PANDA] 1300 726 306 or Beyond Blue 1300 22 46 36.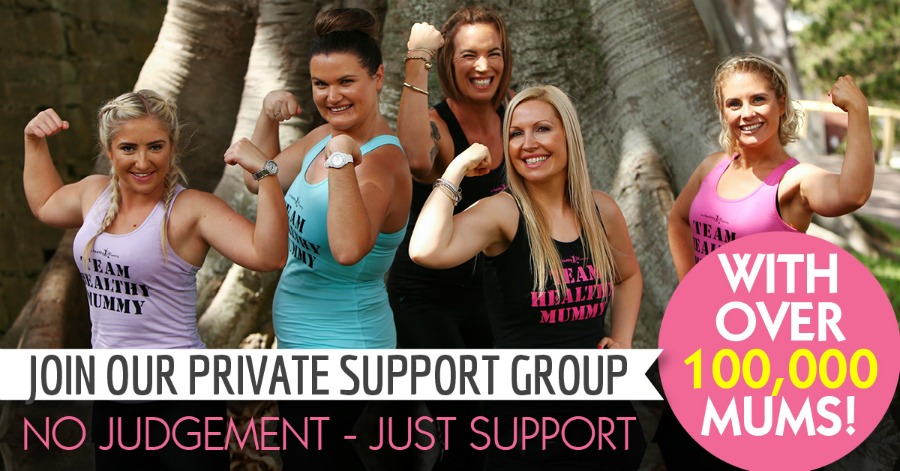 When women support each other incredible things happen. With over 150,000 like-minded mums who can offer daily support to the Healthy Mummy members our social footprint is LARGE!
All our private groups are moderated every hour by our professional staff, to ensure a safe and non-judgemental environment.
Check out the numerous groups in our Healthy Mummy Community here.