Mum makes 276 serves of baby food for $40.35 – that works out at just under 15 CENTS per serving!
Many mums in our Healthy Mummy community love to make their own 'homemade baby food' over buying store-bought food. Making your own baby food is great. It can help mums limit free-sugars from their bub's diet (as well as preservatives) and encourage their little ones to try a whole range of fresh fruit and vegetables.
What's more, some of our healthy mummy's have found making their own baby food has helped them save A WHOLE HEAP of money.
Janelle for instance, recently made 276 baby food portions inspired by recipes found in The Healthy Mummy Healthy Kids Cookbook for $40.35. That works out at just under 15 CENTS PER SERVING.
How AMAZING is that?!

276 portions of baby food for $40.35 – that works out at just under 15 cents per serve!
Janelle says she always makes her own baby food. And by doing so, Janelle believes she has been able to save herself spending somewhere between $2 and $5 per baby food puree/jar from the supermarket.
Instead (by making her own baby food) she spends less than 15 cents per serve.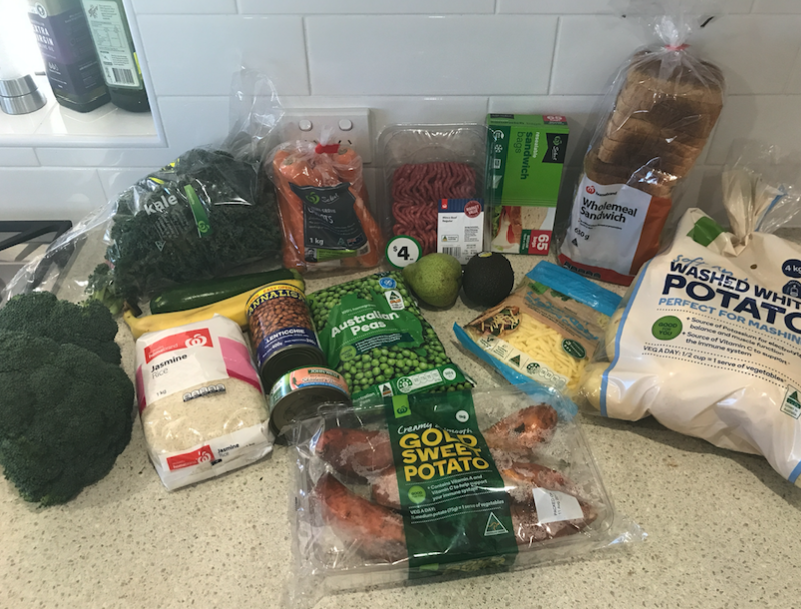 Janelle also prefers to know and keep a close eye on what her little one is eating.
"I like to know exactly what's in the food my baby is eating," she says. "I'd rather make it myself. Plus, it's easy to make and you can freeze it straight away and use whenever you want."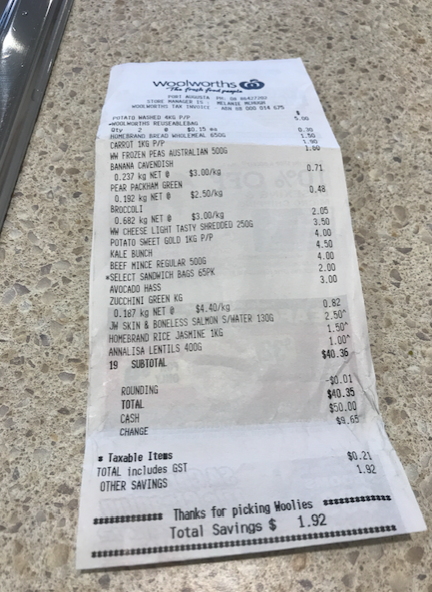 What Janelle made from (and inspired by) The Healthy Kids Cookbook
Homemade Rice Cereal x 30
Rice is a good food to start with, as it is a carbohydrate, a good source of energy and has a low allergen profile compared to other grains. It's also a comparatively good source of protein.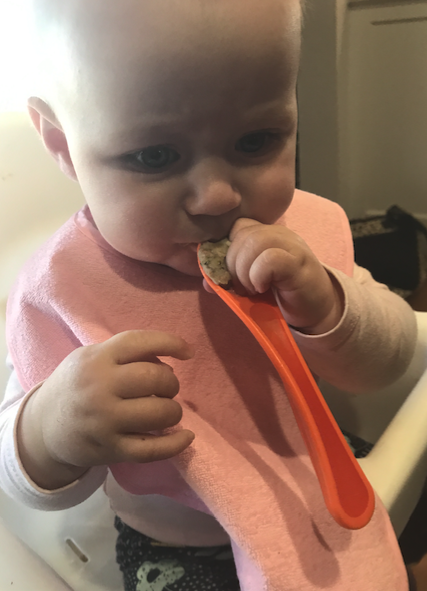 Rice Cereal with Peas x 30
Peas are a good source of iron, which is important for babies. They are also a very good source of fibre, vitamins and folate, which is important for a growing babe.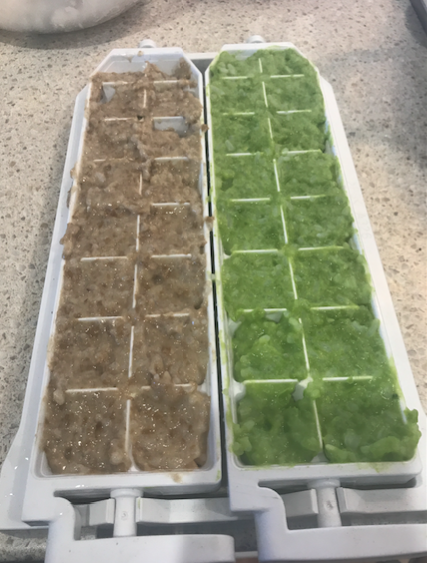 Rice Cereal with Brown Legumes x 30
Legumes in general are good sources of protein, carbohydrates, iron, B vitamins and fibre.
Rice Cereal with Peas and Carrot x 30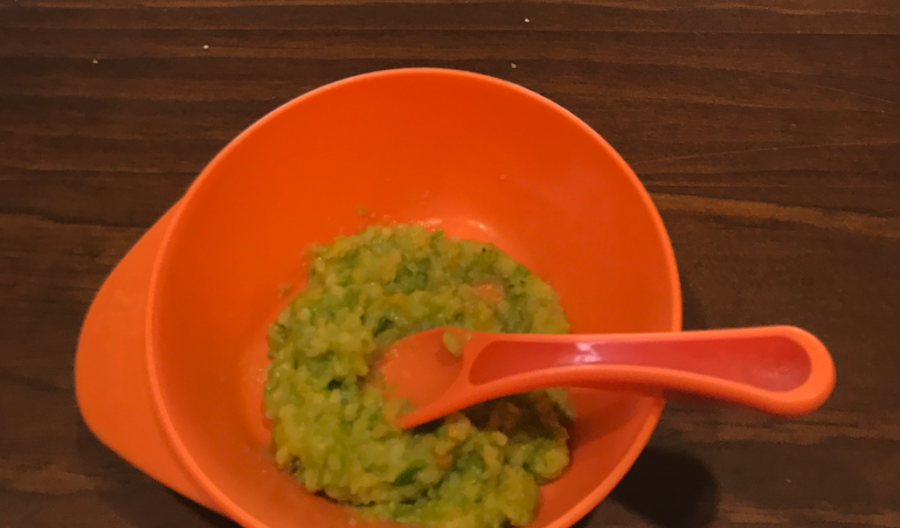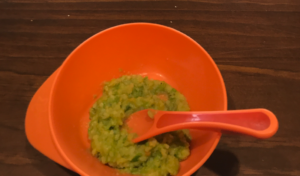 Rice and peas are beneficial first foods and, with the addition of carrot, you introduce a very good source of vitamin A, as well as vitamins C and K, and fibre. Carrots are often easily accepted by babies and kids because they are sweet.
Kale and Cheese and Sweet Potato x 42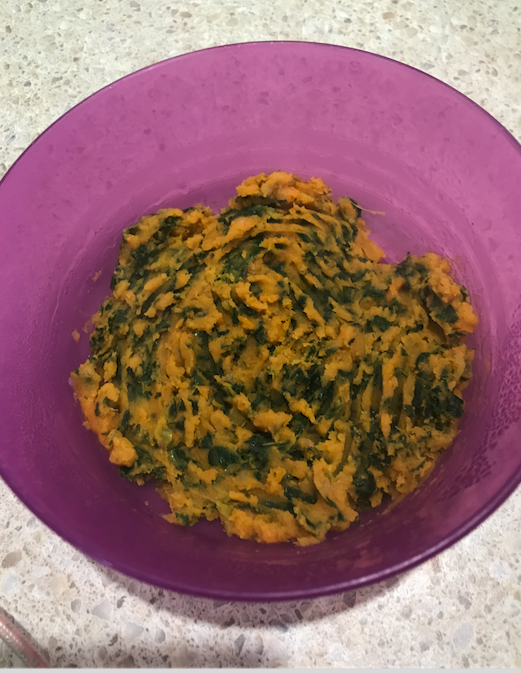 Kale is an excellent source of fibre, calcium and potassium, as well as a good source of iron and omega 3 fatty acids. A little pinch of cheese mixed in with the kale and sweet potato adds some additional flavour.
Minced Meat, Broccoli and Potato x 38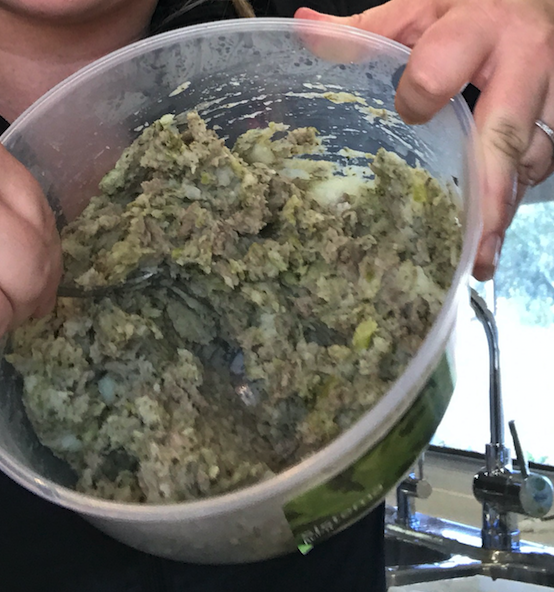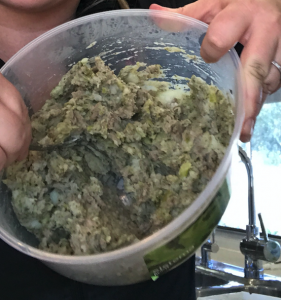 This meal is a good source of protein and iron from the minced meat. It is also an excellent source of vitamins C and K. This is a balance meal for a little baby.
Salmon, Legumes and Potato x 16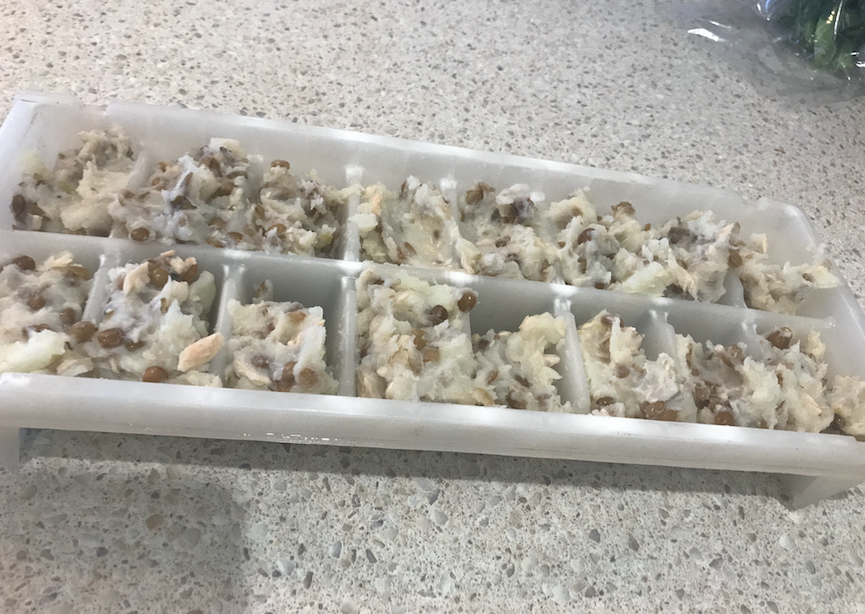 With changes to the infant feeding guideline, there are now no restrictions or recommendations on when seafood should be given, as long as there are no allergies in the family. Fish are a great source of omega 3, fatty acids.
Fruit Fudge x 12
The fudge is a great finger food for babies, as it easily dissolves in their mouths. Plus, there's no added sugar in this recipe.
Teething Rusks x 48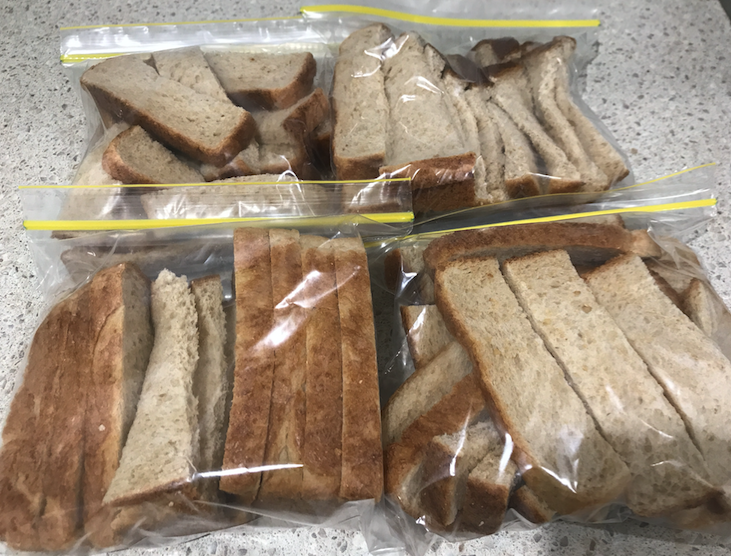 Babies teeth at different ages, and these homemade rusks are cheaper than the store-bought versions.
Cooked Vegetables
Included in this shop, Janelle bought extra zucchinis, carrots, sweet potatoes and peas to cut up as she needs.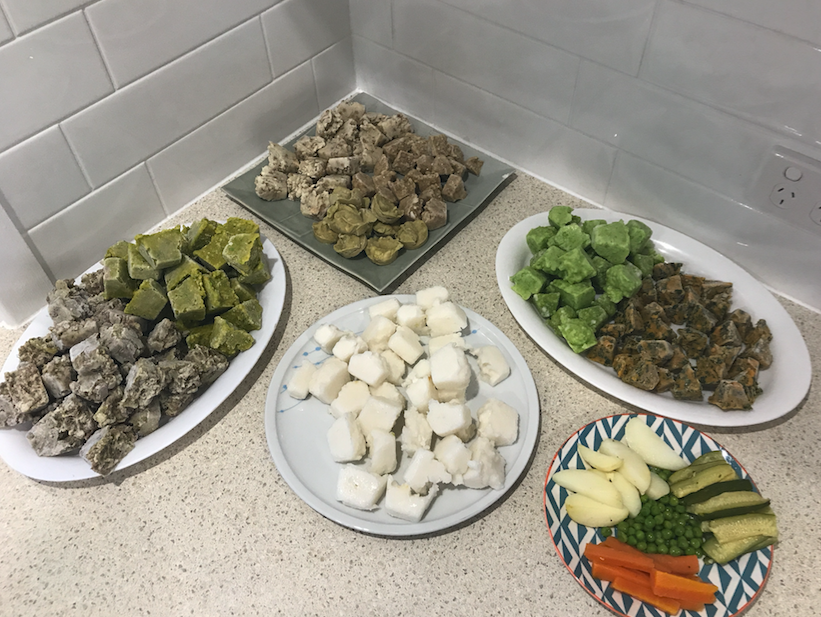 You can find ALL of these recipes and more in the Healthy Kids Cookbook.
Needless-to-say, Janelle's daughter enjoyed eating the food and couldn't wait to eat it!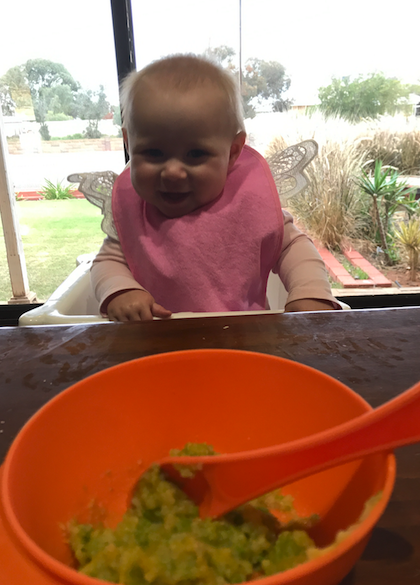 What a great cook-up – thanks for sharing, Janelle!
Looking for baby food ideas? Toddler lunch box snacks? And recipes your fussy eater will actually eat? Check out our Healthy Kids Cookbook!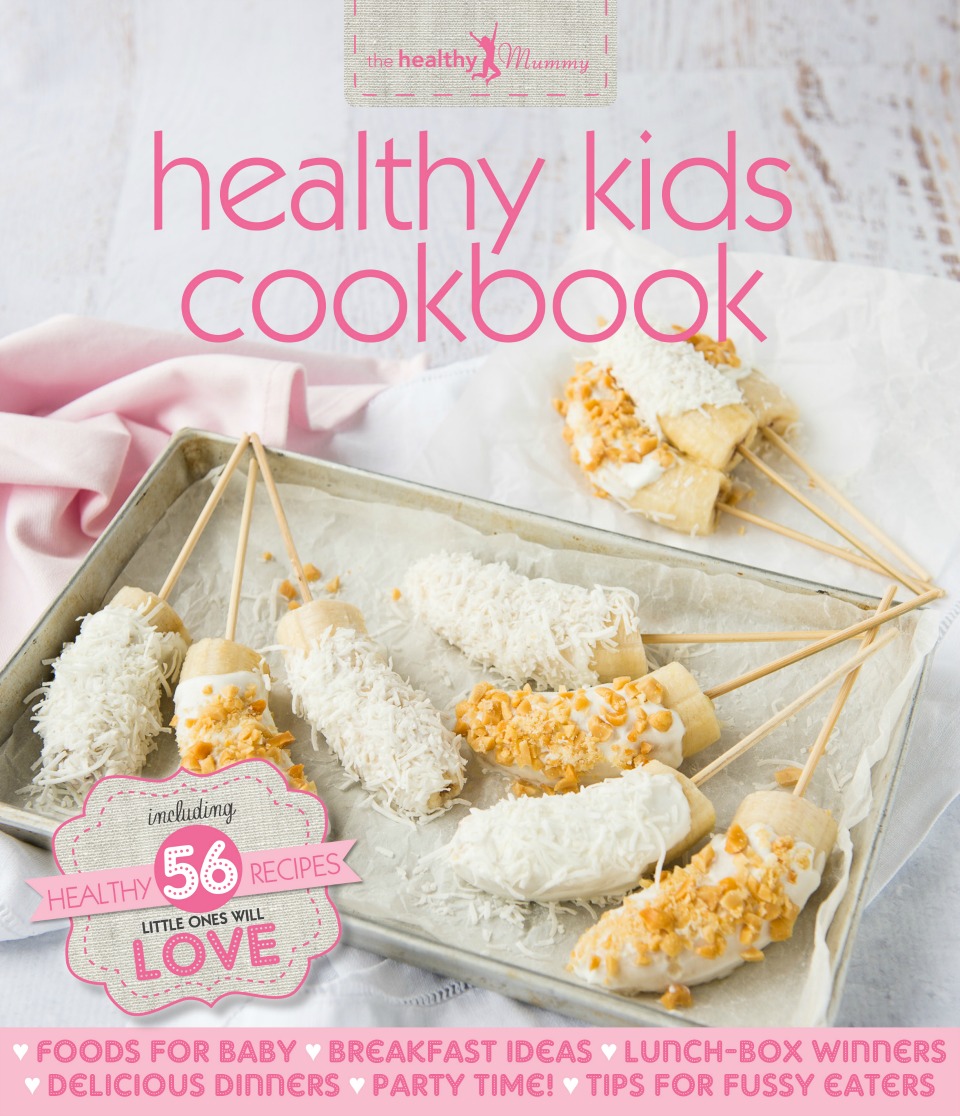 Looking for more recipes to feed your kids that they won't turn their noses up at? Grab a copy of our Healthy Kids Cookbook.
There are recipes for babies, breakfast, lunch and dinner ideas, and even treats for kids parties.
All the recipes have been designed to be cooked in around 30 minutes (although a few take a bit longer with freezing or cooling times).
You can grab your copy OR learn MORE about this cookbook here!