After experiencing a devastating miscarriage during her second trimester, Dr Jessica Zucker is raising awareness about pregnancy loss through her #IHadAMiscarriage campaign.
In her latest photo-series she has teamed up with Mexico City poet Jessica Lakritz and photographer Rebecca Coursey-Rugh, and the message is clear and powerful.
Mums who have suffered a miscarriage or pregnancy loss write across their bodies how they are feeling and dealing with their loss deep down.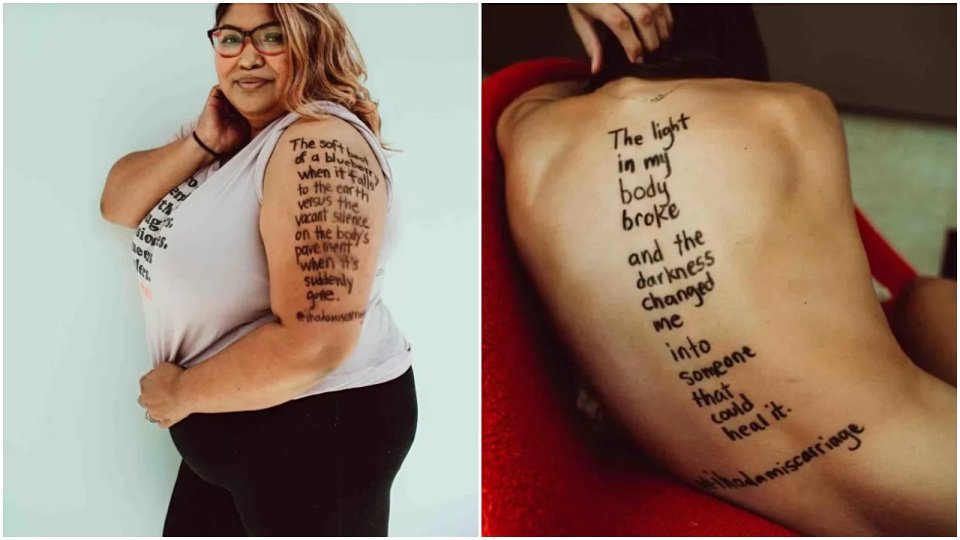 Mums highlight the silent pain mums go through while dealing with miscarriage
One of the body art on the mums in the photographs reads: "The light in my body broke and the darkness changed me into someone that could heal it."
"Reflexively, we know what to do for our loved ones, whether that's sending a card or food, attending a funeral, or providing support," Jessica says in a video for the campaign shared with Babble.
"But when it comes to the loss of an imagined family, there's nothing tangible that we can turn to, no standardized (sic) rituals to rely on amidst the mourning process."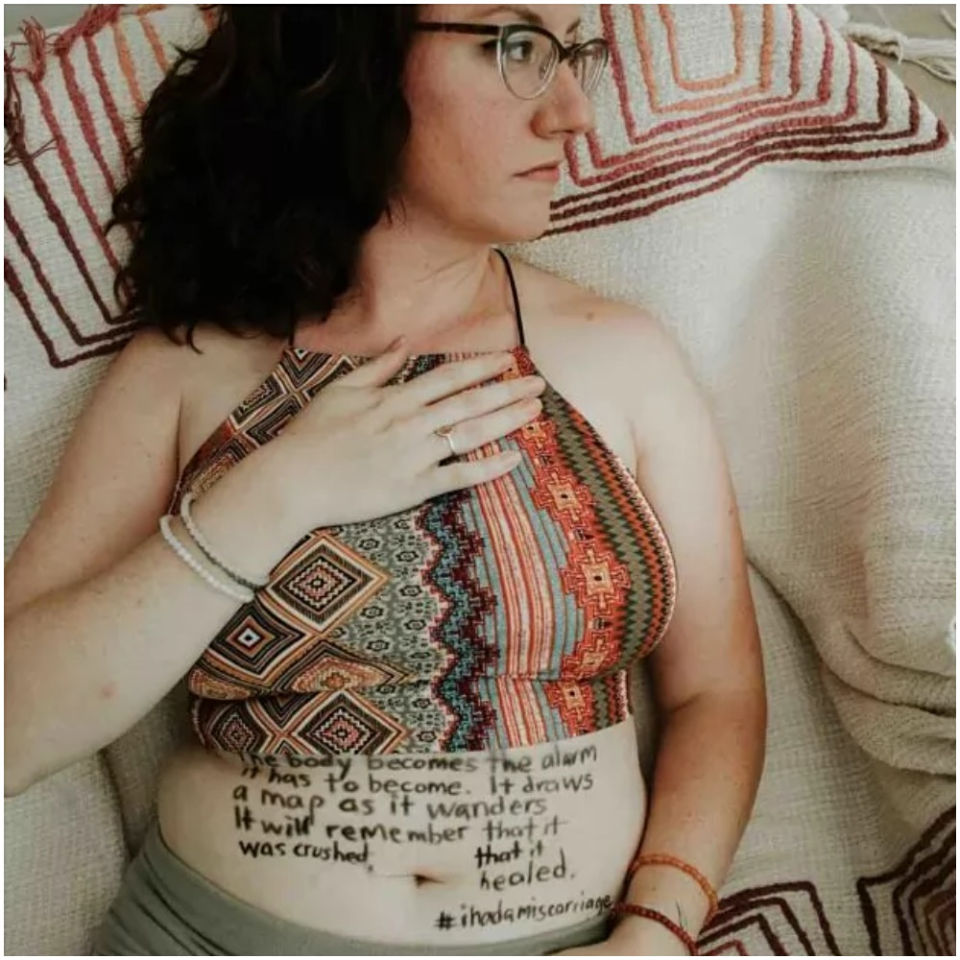 Sometimes, people never open up about having a miscarriage
Jessica Lakritz says that since working on this campaign, she realises just how difficult it is for mums who experience loss to express how they are feeling. In fact, her own mum told her she was a rainbow baby.
"I believe she never would have told me about that experience if I hadn't been involved with the #IHadAMiscarriage campaign," she tells Babble.
"It isn't like she was hiding it per se, but that's exactly the thing. You don't feel like you're 'hiding' it because it just seems normal not to share your experience because that is what you are taught to do."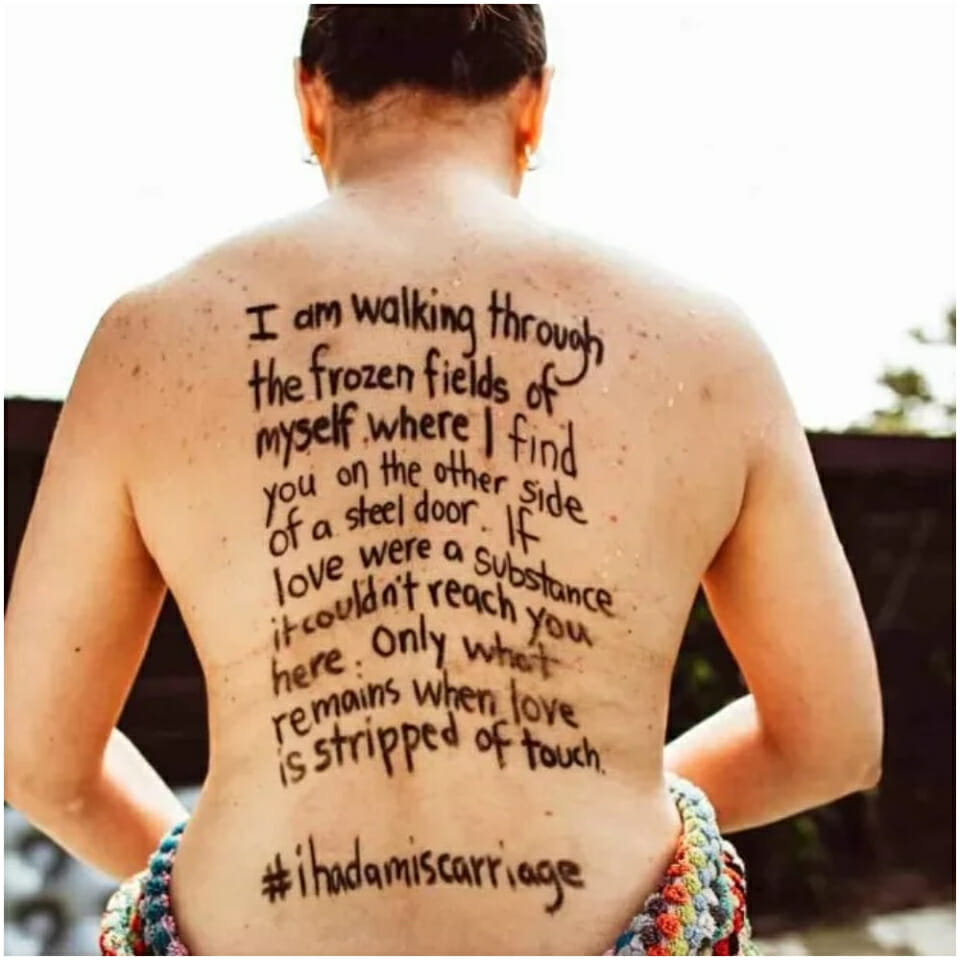 'We need a framework with how to deal with miscarriage and pregnancy loss'
Dr Zucker reveals the purpose of the #IHadAMiscarriage campaign is to highlight the lack of healing many women go through.
She adds: "We need a framework for grieving and for honoring ourselves and the babies we've lost."
Thank you so much for giving us permission to share your story and pictures, Dr Jessica.
If you need support after miscarriage, there's a host of support available – take a look here.
Mums photo-series highlights the things people say to those who have miscarried
Aussie research has the potential to reduce the number of miscarriages around the world
Looking for support following a miscarriage
Sids and Kids
Support is provided for anyone for any circumstance that involves the loss of a pregnancy or a child. This includes miscarriage, stillbirth and having to terminate a pregnancy due to medical and genetic illnesses.
24-hour bereavement line 1800 308 307
SANDS
Also assists families who have experienced the loss of a pregnancy and families who are struggling through IVF attempts.
24-hour telephone support 1300 072 637
Pregnancy Loss Australia (formerly Teddy Love Club)
This organisation also provides support to families. It originally began by giving families a teddy to signify not leaving the hospital with empty arms.
1800 824 240
www.pregnancylossaustralia.org.au
For more new mum advice – join The Healthy Mummy's New Mum Support Group
Becoming a mum – especially of the first time – can be an exciting, daunting, confusing and interesting experience. You certainly step into a whole new world – that often feels a whole lot unfamiliar.
Breastfeeding, formula, dummies, cots, mastitis, baby health and development – there are so many things to know and understand.
If you are a new mum wanting to connect with other new mums, ask questions and share your own experiences – you should join The Healthy Mummy's New Mum's Facebook Private Support Group.