PLEASE SHARE! Mum's Powerful Message About Postpartum Depression
Every woman's experience of motherhood is different. Some mums breeze through it. Some mums don't. This powerful message about postpartum depression is a must-read for any mum who falls into the latter category.
Please, take the time to read it and to share it with other mums who may need this important reminder today.
Sometimes a story comes along that is so powerful, so poignant and so perfectly timed that we cannot help but share it, especially with all the new mums out there who might be struggling with PND. This message, eloquently written by new mum, Rachael Burrow, is one of those stories.
Rachael's Powerful Reminder About Postnatal Depression
Rachael's honest account of PND outlines the shame, the sadness, the confusion, the vulnerability, the fear, and the many other unwelcoming "feelings and emotions" that are "a constant weight" pulling her down.
Rachael's post, shared on the Facebook page Love What Matters, has struck a cord with countless other mums who have experienced the same thing and reached millions of mums through shares, comments and likes.
"I just want other mums to know they are not going crazy. It's okay and that you will get past this," Rachael tells The Healthy Mummy. 
"The experience definitely was a scary experience and I still have my bad days but I always push past it even though it is so hard on some days. I look at my son and have such a love for him and that's what really helps me."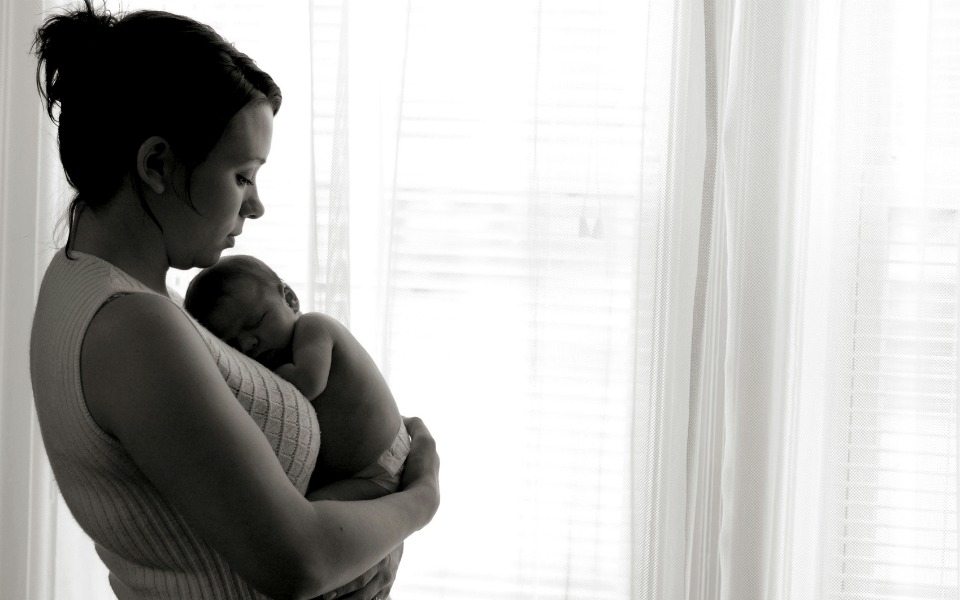 The Darkness Of Postpartum Depression
"Have you ever felt that dark sinking feeling? Like weights holding you down beneath water? Like your heart being ripped out of your chest? Like your stomach dropping?" 
As Rachael so accurately describes, this is what postnatal depression feels like. And it can be debilitating.
"Asking For Help Would Make Me Weak"
Rachael touches on the stigma attached to postnatal depression and admits that, even though being a new mum is supposed to mean enjoying the best days of your life, sometimes this isn't the case. Postpartum depression is not something that you can fix overnight.
"It's not something you can change by thinking differently or going outside for a walk on a nice day," Rachael writes.
"I'm not sure why some go through this and some don't. Either way it doesn't make anyone more or less of a mother. It doesn't make anyone more or less of a human."
"Every Day Is A Struggle."
After giving in to the battle and accepting help, Rachael readily admits that postpartum depression has a stronger hold on people than many realise and she still has her good and bad days.
"The good days are simply amazing. I have this perfect little human that always smiles and brings me so much joy and warmth. The bad days make me forget I ever had a good day."
But every day is a struggle and every day I need to push to get better. I was blessed with my son and my son needs me. Your baby needs you too."
If you or someone you know is struggling, then remember you are not alone. Have a look at our story on what every mum who has experienced PND needs to hear as well as our post natal depression archives for ways to get the help you deserve.