5 Sexy and Stylish Maternity Bras For Pregnant and Breastfeeding Mamas
The words 'sexy' and 'stylish' might not immediately spring to mind when thinking about maternity and breastfeeding friendly bras. But we've got news for you. Sexy, stylish maternity bras do exist! We've tracked them down and rounded up five of our favourites for when you want to something other than basic black or well-worn white.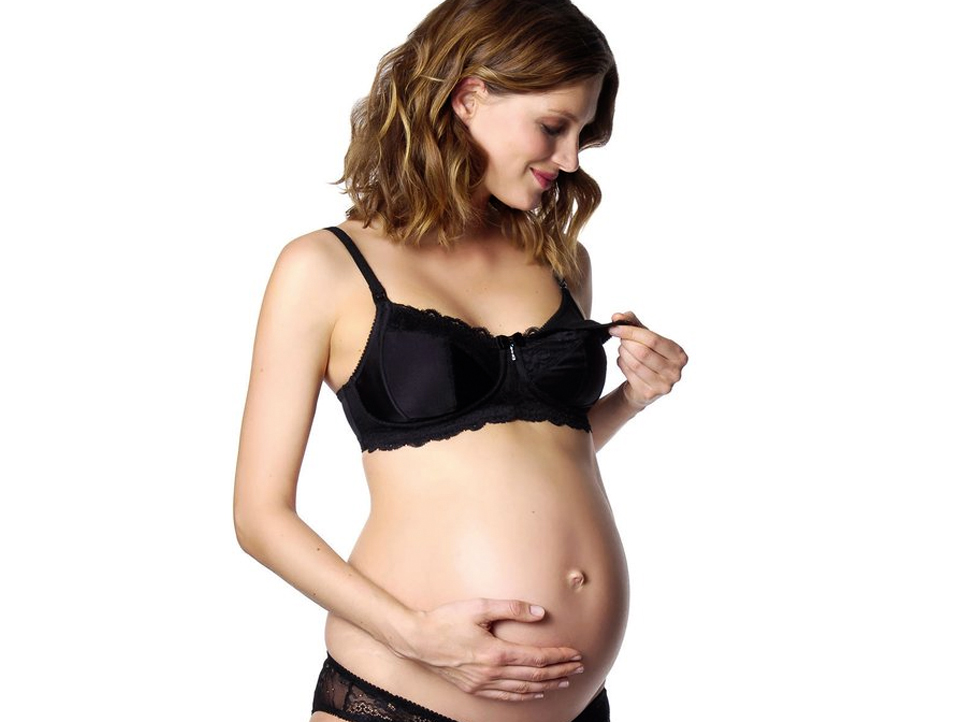 What to look for when choosing a maternity/breastfeeding bra
A good quality, supportive maternity bra can make all the difference in your comfort levels during pregnancy. It is often advised that women stop wearing underwire bras during pregnancy as they can compress the breast, clogging the milk ducts and other glands while also causing irritation. Most maternity bras double as nursing bras so they can be worn right throughout your pregnancy and into new motherhood.
Look for the following when choosing maternity bras:
A minimum of four rows of hook and eye clasps at the back to allow for plenty of growth in your breast tissue.
Wide, supportive straps to help evenly distribute the weight of larger breasts. This helps prevent neck and shoulder pain.
Different options for breast access. If you're planning to breastfeed and use your maternity bras in the postpartum period, try a few different styles to see what feels the most comfy and practical. Some bras will have clasps that open at the top for feeding and others will have them at the sides, while others might be a crop top design that you can pull aside.
Choose a soft, breathable fabric like cotton. It breathes betters, washes better and dries quickly.
You can check out more expert tips on choosing sexy, stylish maternity bras from midwife Ali Pickles.
5 sexy, stylish maternity bras
1.Hot Milk 'Eclipse' Nursing Bra, $69.95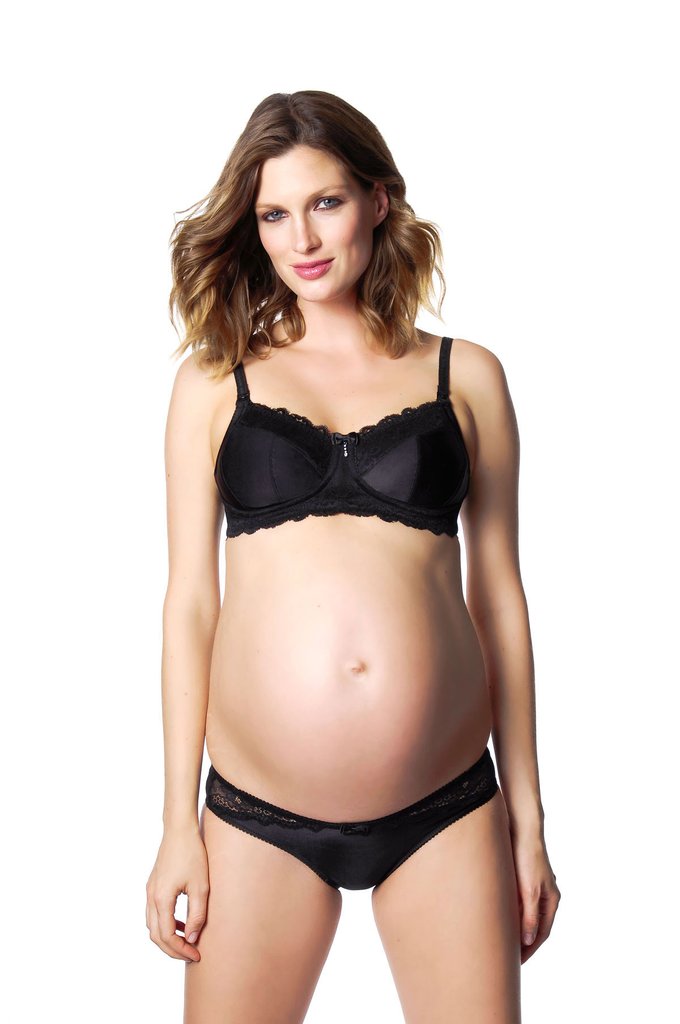 There's plenty of reasons why the 'Eclipse' is the best selling Hotmilk bra of all time. It not only looks great with silky microfibre, lace details and delicate diamantes, but is supportive and comfortable thanks to the 100 per cent cotton lined, wire free soft cups, wide straps and six hook and eye extension options for breast growth and ribcage expansion. It comes in sizes 10B-20H.
2. Cotton On Maternity All-Over Lace Bra, $29.95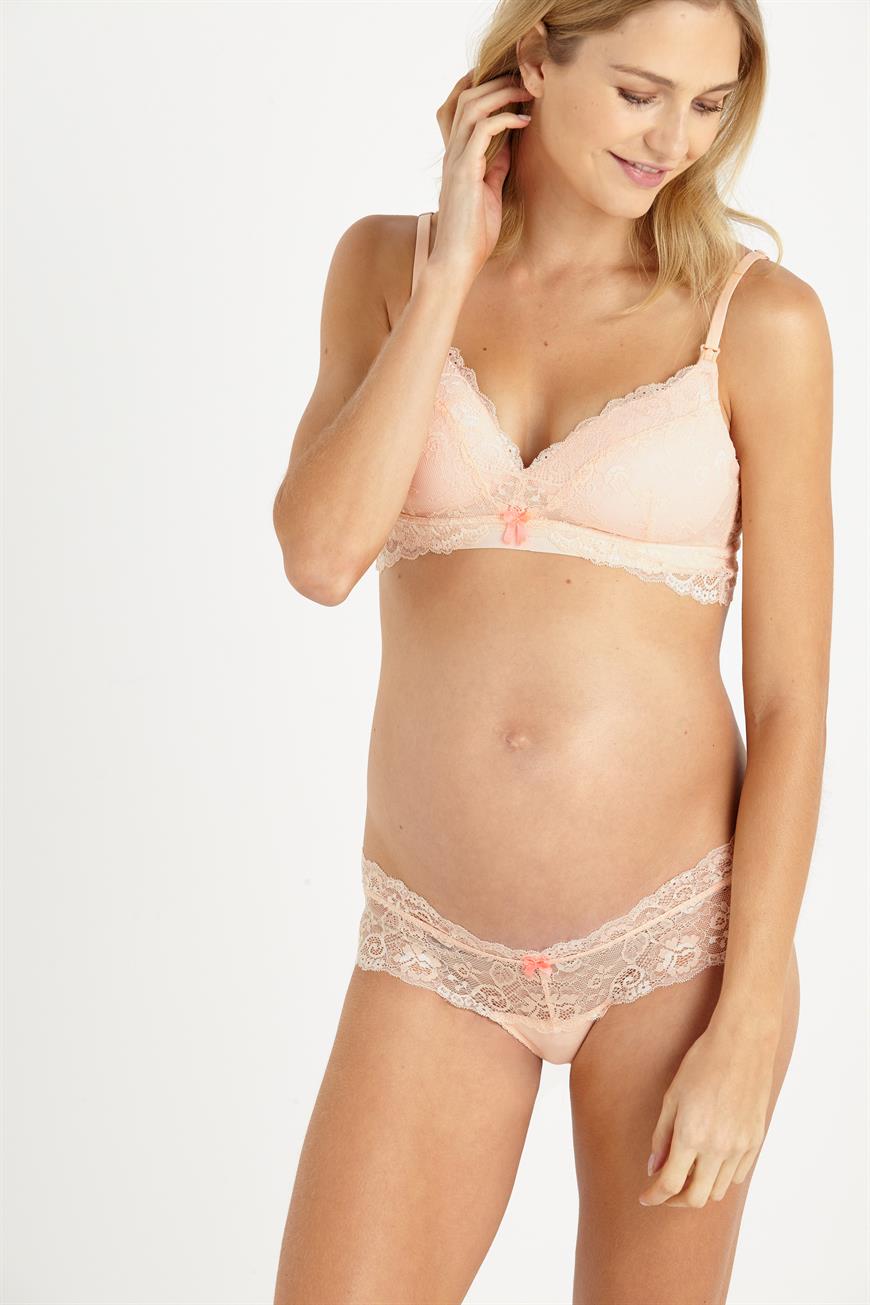 Featuring pretty lace details, moulded wire-free contour cups that drop down for easy feeding access and a flattering, semi-plunge neckline, the new Cotton On Maternity lingerie range is kicking stylish lingerie goals left, right and centre. Available in both black and shell, the bra also offers full bust coverage, adjustable sliders/multi-way straps and a 3-row, 6-column hook-and-eye closure to accomodate a growing bust. Available in sizes 8A – 16F
3. Beloved Maternity Bra @ Storm In A D Cup, $64.95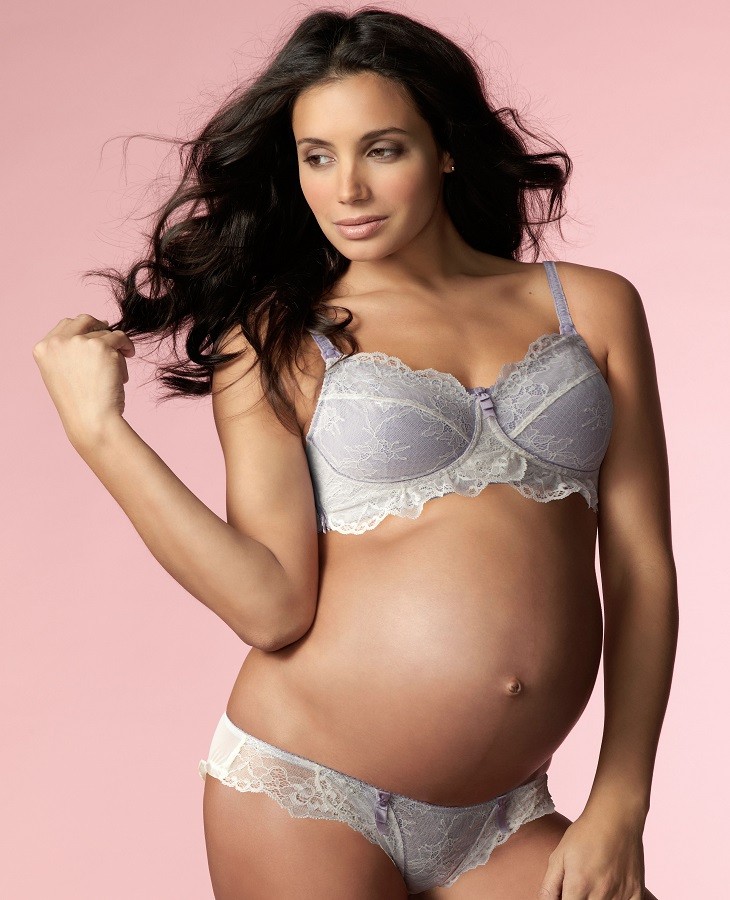 This stylish, full cup maternity and nursing bra offers maximum support for a larger bust thanks to the inbuilt power mesh side panel wings. Just because it's a full cup, highly supportive bra doesn't mean it's not super stylish. Satin bows, lace frill cross-over and pretty ruched cotton straps make the 'Beloved' both gorgeous and functional. Available in sizes 10D-20H.
4. Bras N Things Maternal Magic Contour Wirefree Maternity Bra, $54.99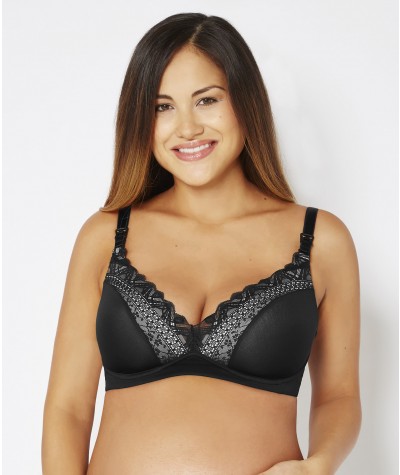 Comfy, stylish and practical the Maternal Magic Contour Bra utilises an innovative design that  allows you to change the straps from feeding to regular meaning you can wear the bra before, during and after pregnancy. The back fastening also offers 6 hook attachments giving plenty of room for growth both during and after pregnancy. Available in sizes 10D – 16DD.
Buy it from Bras N Things here
5. Target Wirefree Maternity Bra, $25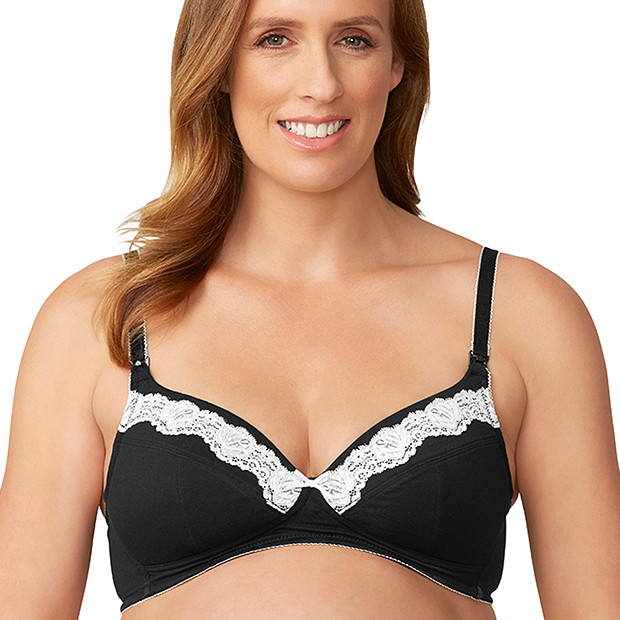 Soft, stretchy and supportive, this Target Maternity bra is ideal for use during pregnancy and into new motherhood. Featuring wire-free, lightly padded, super soft cups, wide shoulder straps and easy release clips for nursing, it's seamless design makes it ideal for wear under t-shirts/singlets. Available in sizes 10B to 20DD.
If you're doing any exercise find out about our 10 recommendations for sports bras.