In the next few weeks Carrie Bickmore will become a mum of three – a thought, she says, she finds both 'terrifying and exciting'.
In an interview with The Daily Telegraph's Stellar magazine, The Project host reveals she's unsure how she will juggle her career as well as being a mum to multiple kids.
And it seems, the Aussie beauty doesn't have many people she can turn to ask for advice.
"I don't have a lot of friends with three kids, so it's all a bit of a mystery to me," she admits.
Carrie Bickmore is terrified and excited about having three kids
Carrie, 37, who suffered with two miscarriages before this pregnancy, says people are grateful to her for opening up about her experiences.
"People still come up to me in the supermarket to talk about it and share their experiences," she told Stellar magazine.
"Some women may never feel comfortable talking about it. People should just do what is right for them. I have never been ashamed about what happened. But it would have been too painful for me to have discussed it at the time."
While the end is almost in sight for this pregnancy, Carrie says she tries not to take anything for granted and is grateful for her blessing.
"You never know what the next day may bring. One minute there's a room all set up [for the baby] and the next there's not," she continued.
"To be a woman feeling that baby kick and move, being so close to the end and thinking to yourself: 'I am almost home and hosed [with the pregnancy].' So I don't take anything for granted."
Carrie has been refreshingly honest about her struggles during her pregnancy, sharing the unglamorous side of expecting a baby with her fans.
The TV star recently shared a picture of herself in a pelvis brace, captioning the pic: "Now adding a sexy pregnancy pelvis brace to my outfit… fashionista #pelvispain #backpain #everythinghurts."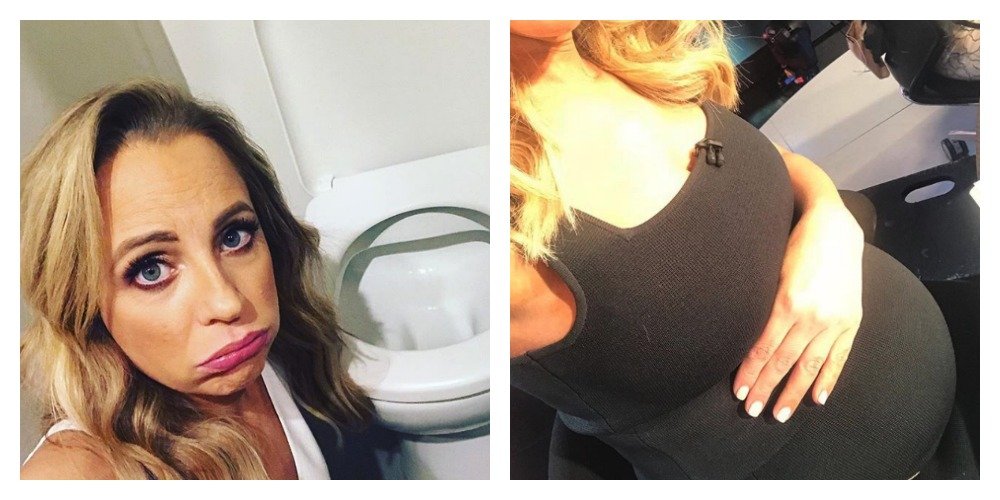 In June, Carrie – who is also mum to Oliver, 11, and Evie, three – shared a picture of herself crouching down by the toilet.
"Morning sickness. I thought it would have passed by now but it's not going away," she wrote.
"Why the hell is it called morning sickness when it is 24/7. Relentless. If I am hungry I feel sick, if I eat I feel sick, if I sleep I feel sick. Coffee, healthy food, water, pregnancy tablets, CHIPS."
Carrie also shares the joys of pregnancy



View this post on Instagram
But it's not all bad news, the expecting mama also recently highlighted some of the joys she's experiencing while pregnant. She recently shared a video of her baby moving inside her.
"Love a little hand feeling it's brother or sister kick," she said of the clip, which shows one of her older children's hand on her bump.
Carrie Bickmore on if men were to give birth instead of women
Carrie reveals she needed counselling after her traumatic second birth
The Healthy Mummy Pregnancy Smoothie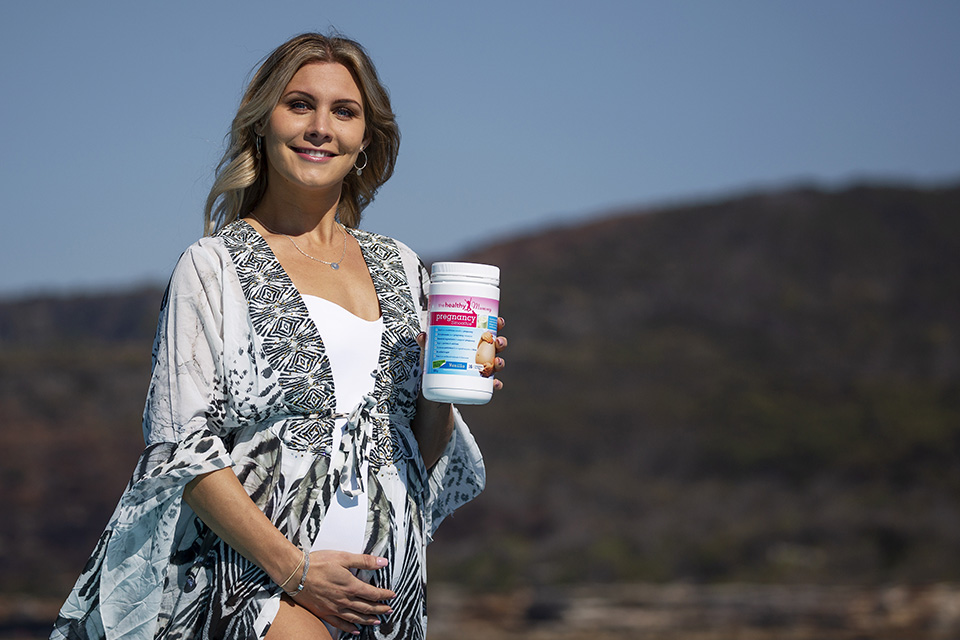 Are you currently pregnant? Then you should try our yummy Healthy Mummy Pregnancy smoothie.
The Healthy Mummy Pregnancy Smoothie is designed to complement, not replace, your prenatal vitamin intake. Our nutritionists ensured that the vitamins and minerals in the smoothie are at a low level so there is no risk of doubling up on any pregnancy vitamins.
It is ideal as a high-protein, high-calcium snack in pregnancy. You can download the Pregnancy Smoothie Label here.
To purchase yours, click here.
*Please note that The Healthy Mummy Pregnancy range promotes healthy weight gain in pregnancy*