Childcare centres are big business in Australia, as many families have both parents working.
And now a Queensland childcare centre has been sold for a record price.
The Highfields Gardens Childcare Centre in Toowomba was bought for a whopping $6.1 million!
Queensland childcare centre sells for record price
This sale marks the highest price ever paid for a childcare centre in the state.
In 2014, the centre was bought for $1.5 million by Whiz Kids Highfields – that's more than four times the price.
However, a childcare centre in Artarmon, Sydney, has set the national record with a $21 million sale in April this year.
Little Zak's Academy Artarmon beat the previous $16.9 million record set in August 2017 by the Nino Early Learning Adventures centre in Malvern East, Melbourne.
Recent study reveals children in childcare develop great social and emotional skills
This news comes after a recent study revealed that children in childcare develop good social and emotional skills.
French researchers from Pierre Louis Institute of Epidemiology and Public Health in Paris tracked more than 1,400 children between the ages of one and eight.
Questionnaires were filled out focusing on their behavioural and emotional development, looking at how easy they found making friends, how they conducted themselves and their social skills.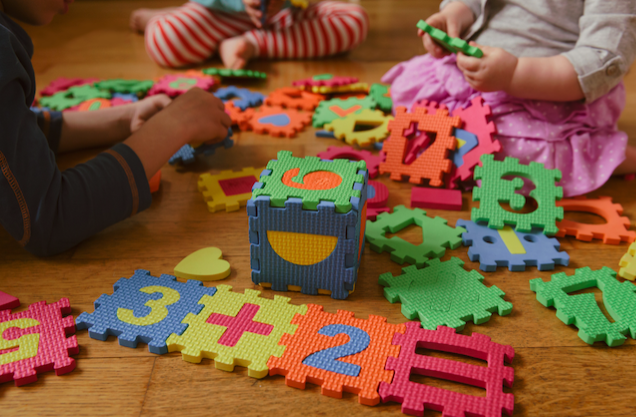 44.5% of kids were looked after by childminders, 26% went to nursery, creche or daycare and just under 30% were cared for by family or friends.
The study, which was published in the Journal of Epidemiology & Community Health, found that those who attended daycare or a creche had better social skills, less behavioural problems and were less emotional compared to children who had been looked after by family or friends.
The Federal Labor party has pledged to extend child care subsidies if elected 
A new study reveals how much childcare costs compared to other household bills

How childcare benefits youngsters
Experts believe a nursery environment helps youngsters thrive as they spend more time reading, stimulating play, getting praise and following rules from a young age.
The research suggests girls seem to get more out of formal childcare than boys. This could possibly be because formal childcare is associated with less internalising behaviour, which is more common in girls.
However, boys in formal care also benefitted from this environment.
Study co-author Dr Maria Melchior, of Sorbonne University, said: "Compared with boys in receipt of informal care, boys in receipt of formal care had fewer emotional problems, but those looked after by a childminder had more behavioural problems."
What's more, children whose mothers had gone to college or university and/or whose mothers weren't depressed seemed to benefit the most from formal childcare.
The study concluded: "Access to high-quality childcare in the first years of life may improve children's emotional and cognitive development, prevent later emotional difficulties and promote prosocial behaviours."
Previous studies have suggested that early childcare can help boost a child's language and thinking skills, and could also improve their academic performance.
However, this is just one study. It doesn't matter whether your child is in daycare, with family members or with you. At the end of the day they are all being taken care of.
Healthy Kids and The Healthy Mummy
For more Healthy Mummy articles relating to children's health, you can read our archive of articles here.
To keep up to date with kiddie-related health news, kid-friendly recipes and general updates follow our Healthy Mummy Healthy Kids Facebook Page.