Chrissy Teigen Hits Back At Mummy Shamers and Twitter Trolls
We love Chrissy Teigen here at Healthy Mummy HQ. Her wit and humour always keep us giggling in the office, but this time it's no laughing matter. Chrissy is being mummy shamed and she's having none of it!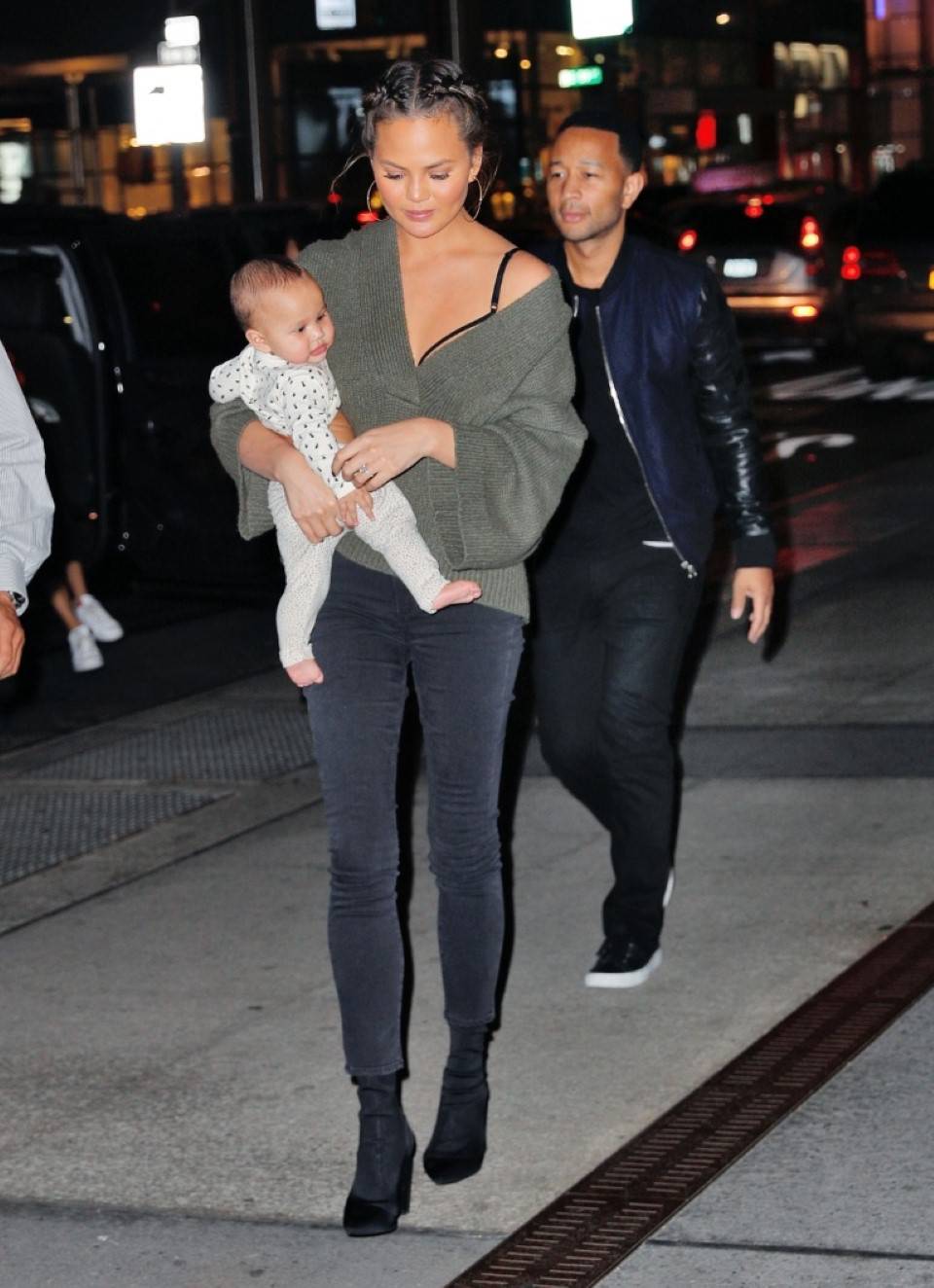 Image source: cosmopolitan.com
Not Strong Enough
Chrissy has recently changed her twitter account to private because she is "not strong enough" anymore. Understandably too. It seems that everyone has an expert opinion while safely behind a computer screen. The change to private didn't stop one twitter user who already had permission to follow Chrissy, saying '@chrissyteigen this is not how a baby is held!!!!'
Chrissy Hits Back
Chrissy has had enough! Within a few hours, she hits back with the tweet "Really because that's how I'm f**king holding her." Note to self: don't mess with Chrissy.
Imagine living your life in the public eye, having people saying you're ALWAYS doing something wrong and giving their opinion whilst hiding in the comfort of their own home. Chrissy is done with mummy shamers, it has to stop.
There is no correct way to hold a baby. There are so many different ways and as long as your baby is safe, I can't see the problem. She looks like she is holding her baby lovingly while shielding her face from the paps.
Mum Shaming Has To STOP
As mums, according to mummy shamers, we can't get anything right – we're always doing something wrong. We are all different and we shouldn't shame others for being different. We also shouldn't BE shamed for doing something different.
Good on you Chrissy for standing up for yourself and not putting up with being shamed!
For more celebrity news, click HERE.