David Beckham Posts Sweet Birthday Message For Romeo
Can David Beckham be any more adorable? The answer is yes. He has tugged on the heart strings this week by posting a beautiful birthday message for his son, Romeo.
Writing the birthday message on Instagram to his 28.2 million follows yesterday (including us), he wishes his second eldest son a happy 14th birthday.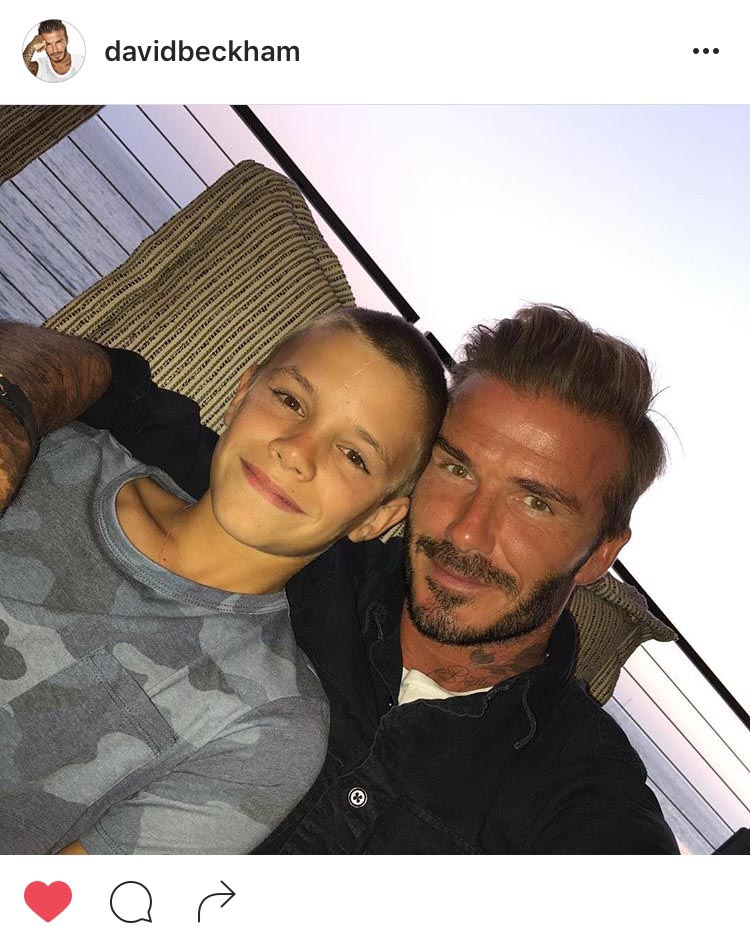 Best Celebrity Dad award goes to
In the Instagram post, he writes "To my beautiful boy who turns 14 years old today.. A special little man with a beautiful heart and a smile that is going to break many hearts in years to come ❤️ happy birthday superstar ❤️ love Daddy"
Oh my goodness, he called himself Daddy. To his 14 year old son. Heart exploding.
In just one day, the post has over 1 million likes and over 7 thousand comments, mostly wishing Romeo a happy birthday. Becks doesn't play favourites, posting heart warming birthday messages for all 4 of his children.
They're not our children so we can play favourites. In August his tribute to his only daughter was beautiful. He writes "Happy birthday to my Pretty Lady ? In 5 years baby Harper has brought so much love into our family … Such a special girl in so many different ways we are so lucky to spend each day with such a beautiful soul … We adore you baby girl happy birthday love Daddy ❤️"
Family man
Beckham puts his family first, saying in a recent interview "In my career there's many things I've won, and many things I've achieved. But my greatest achievement is my family,". Both David and Victoria love bringing their kids along to fashion shows, red carpet events; you name it, they've probably brought their brood. And we love it! We love they include their children every opportunity they get.
The high profile couple have nothing but love and compassion for their children and it shows in the way they parent. David even confessing that he broke down in tears and fell into his own Father's arms when he was sent off in the 1998 World Cup.
We love his honesty and the soft way he parents. Oh, and his abs, we love those too. Happy birthday Romeo!