Looking for a name for your baby girl? Why not try out one of these loveable and iconic Disney princess names? They all have interesting meanings as well.
Who knows, maybe your little one will love watching their name-inspired character as they get older – or better still, you can dress them up in the same cute princess outfit! (Okay, we're getting carried away here.)
Check out our favourite Disney Princess names
1. Ariel
View this post on Instagram

Did you know that Ariel is a popular male name in Hebrew, but became a big hit when Disney's The Little Mermaid came out in 1989. Alternative spellings are Arielle.
Meaning: In the Old Testament Ariel means 'Lion of God.'
2. Aurora
Princess Aurora is best known for her beautiful voice in Sleeping Beauty, but the name comes from Roman myth, as Aurora was the Goddess of the Dawn. Aurora is also associated with the Northern Lights or the Aurora Borealis.
Meaning: Dawn or light.
3. Anastasia
The Russian princess in the 1997 movie Anastasia is a retelling of Princess Anastasia, the daughter of Tsar Nicholas II, last emperor of Russia, who many believe survived the massacre of the family in 1918. (P.S. We know this film is not technically Disney, but it was directed by former Disney animation directors Don Bluth and Gary Goldman, so it kinda still counts, right?)
@20thcenturyfox hi, dear company, please make a second part for anastasia 1997, it is a great animation !!! thank so much ♥♥ pic.twitter.com/9SA7b1sxi3

— Zarb (@_zarbofficial) October 15, 2016
Meaning: Resurrection. The one who will be reborn.
4. Belle
Belle is fast becoming a popular middle name. It means 'beautiful' in French, and is short for Isabelle and Annabelle. The name has made a resurrection following Emma Watson's recent Beauty and the Beast adaptation.
Meaning: Lovely one.
5. Elsa
The Frozen heroine's name was originally a pet name for Elizabeth and was popular in Edwardian times. Thanks to the 2013 Disney movie, there are more Elsas in kindy these days.
Meaning: Oath of God or God satisfaction.
6. Giselle
Enchanted, dir. by Kevin Lima (2007) pic.twitter.com/5xRWq9tTQc

— amy adams (@bestofadams) February 6, 2017
Amy Adams made us fall in love with her character Princess Giselle in Enchanted. The name is derived from gisil, which means hostage or pledge, and was given as a nickname for a child given as a pledge to a foreign court.
Meaning: Pledge
7. Jasmine
Jasmine currently ranks in the top 100 of baby names and has been popular since the release of Aladdin in 1992. The Persian version of the name is spelt Yasamin.
Meaning: In Arabic, Jasmine means 'gift from God'.
8. Kiara
Never heard of this princess? Your kids will know her, she's Simba and Nala's daughter in The Lion King 2: Simba's Pride.
Meaning: It's a variant of the Italian name Chiara, meaning bright or the Irish name Ciara, meaning 'dark-haired'.
9. Merida
"Our fate lives within us, you only have to be brave enough to see it." – Princess Merida #Brave #WednesdayWisdom pic.twitter.com/dNk5qcGQDB

— Disney Music (@DisneyMusic) February 1, 2017
She's wild and strong, and we love the name Merida for Disney's 2012 Brave, but her title is not actually Scottish.
Meaning: Merida is believed to be a Latin name that means "woman who has achieved a place of honour."
10. Moana
Continue the adventure as #Moana sails home on Digital HD & @DisneyAnywhere 2/21 and Blu-ray 3/7. Order now: https://t.co/AWsonMtVUK pic.twitter.com/SiAos3Oxs7

— Moana (@DisneyMoana) January 13, 2017
She's the latest princess in new Disney flick Moana and is a fearless and water-loving heir of the chief on a small Polynesian island.
Meaning: Moana means "ocean" in Hawaiian and Maori.
11. Nala
Y'all remember the scene in The Lion King when Nala jump on Simba…it was about to be that type situation pic.twitter.com/R5z0pJKV7N

— [email protected] (@MichelleNW) January 28, 2017
The Lion King made this name popular, as Nala is Simba's love interest in the 1994 flick. The origin of the name is African and alternate spellings are Nahla. However, Nala is also a male character in Hindu mythology.
Meaning: Successful.
12. Tiana
View this post on Instagram
The Princess and the Frog's Tiana was originally going to be called Maddy, but now it's one of the most popular names out there, and coincidentally Tiana is the Turkish word for princess.
Meaning: Fairy queen. In Greek, Tia means princess and Tiana is highest beauty.
Need more name-inspo? Check out these awesome baby name lists:
50 gorgeous Traditional Baby Names Making a Comeback
Posh Baby Names – The Poshest Names In The History of Ever
The Ultimate List of Unique Baby Names
The Healthy Mummy list of 20 Of The Quirkiest Baby Names
The Healthy Mummy Pregnancy Smoothies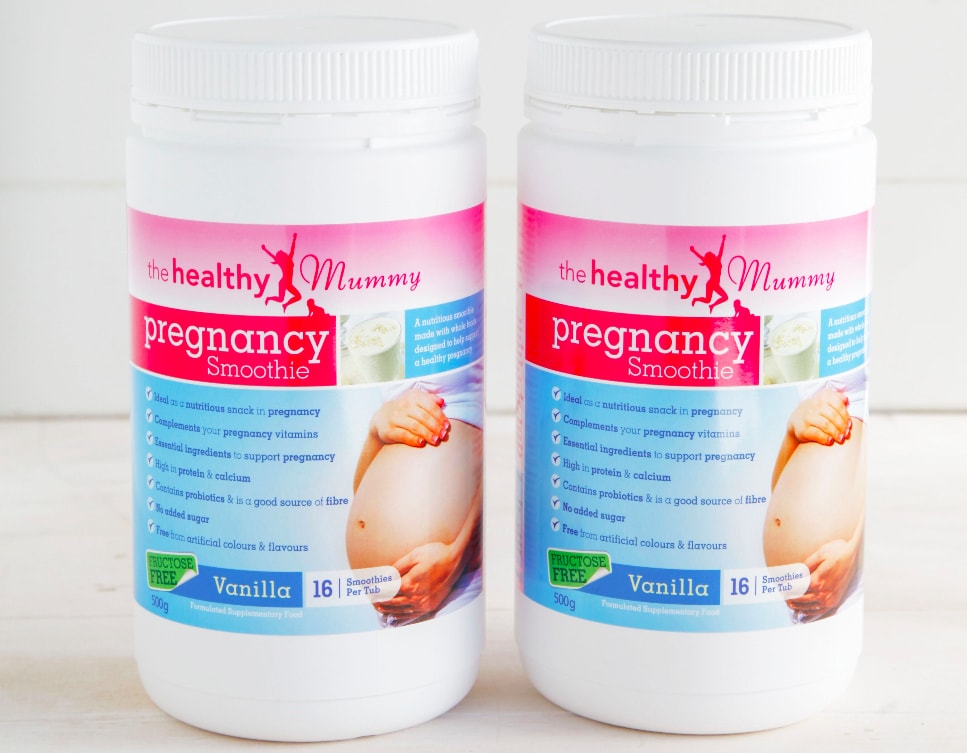 Are you currently pregnant? Then you should try our yummy Healthy Mummy Pregnancy smoothie.
The Healthy Mummy Pregnancy Smoothie is designed to complement, not replace, your prenatal vitamin intake. Our nutritionists ensured that the vitamins and minerals in the smoothie are at a low level so there is no risk of doubling up on any pregnancy vitamins.
It is ideal as a high-protein, high-calcium snack in pregnancy. You can download the Pregnancy Smoothie Label here.
To purchase yours, click here.
*Please note that The Healthy Mummy Pregnancy range promotes healthy weight gain in pregnancy*