Emily Blunt Speaks Bluntly About Breastfeeding And Life With 2 Kids
The reality of two children can suddenly hit you out of nowhere. Emily Blunt says it hit her as soon as she got home from hospital after giving birth to her second daughter, Violet, in June.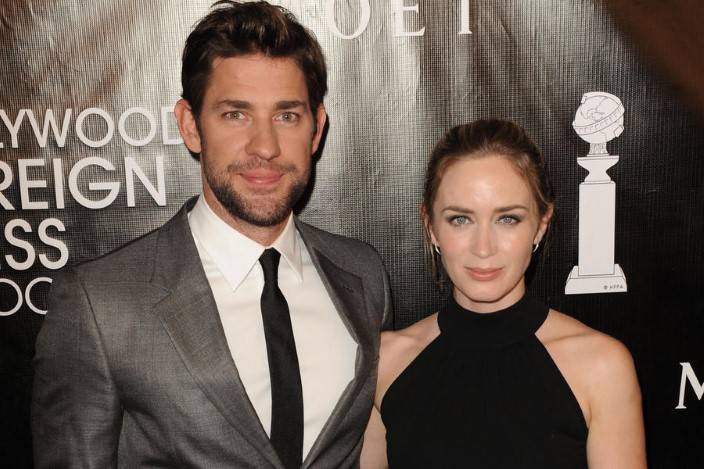 Image source: tvguide.com
Life With 2 Kids
Life with 2 kids instead of one may seem easy when you're pregnant but as soon as reality sets in, it hits you like a freight train. Emily Blunt and husband, John Krasinski, attempted to go out for dinner a week after giving birth to daughter, Violet. She hadn't showered for a week, saying "I could last only about an hour because my boobs were exploding. When the milk first comes in, it's like a tsunami. But we went, just to prove to ourselves that we could feel normal for a second." She says bluntly.
John Is An Amazing Father
Emily gushes about her adorable husband, John Krasinski, saying "John is the most unbelievable daddy. He prioritizes Hazel so she doesn't miss me too much because I've been so consumed with the baby." Two year old Hazel is just like any 2 year old big sister. Absolutely adoring her baby sissy one second, and complete disinterest the next.
Keeping It A Secret
Emily kept her pregnancy under wraps until the movie she was working on had wrapped up. Filming the movie, Girl On The Train while pregnant became quite a difficult task for the actress as she had to distance herself from her character while on breaks. She also says "I became the queen of power naps: 'Emily, you've got 10 minutes', and I was like 'I'm going to my trailer!' and then I'd completely fall asleep for seven minutes."
Keep it up Emily, we think you're doing an awesome job.
For more celebrity parenting stories, click HERE.