Deborah Knight REVEALED as NEW Today Show host PLUS we she tells us her best health tips
We are so happy for Deborah Knight! Today she has been names as the NEW Today show host with Georgie Gardener – which is the FIRST time the show has ever had an all female line up! GO LADIES!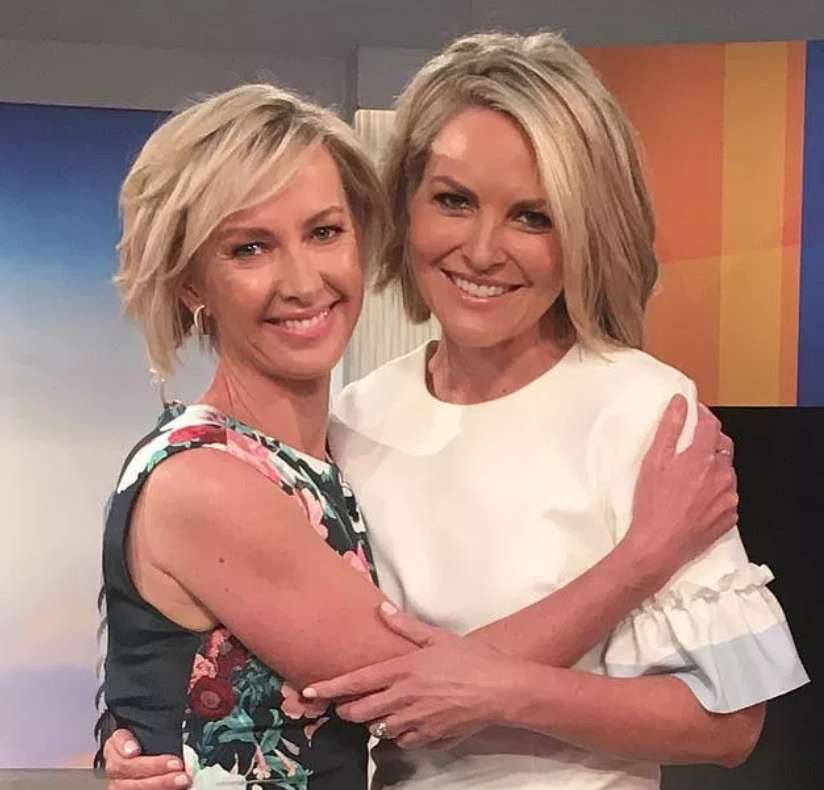 A few months ago, Deborah joined in with the celebrations for The Healthy Mummy's eighth birthday party.
To celebrate the exclusive event, the Nine News and Today show presenter introduced nine incredible mums, who have lost a grand total of 280kg combined, on the pink carpet against the beautiful harbour backdrop.
You can see the mums amazing 280kg weight loss and the body love shoot here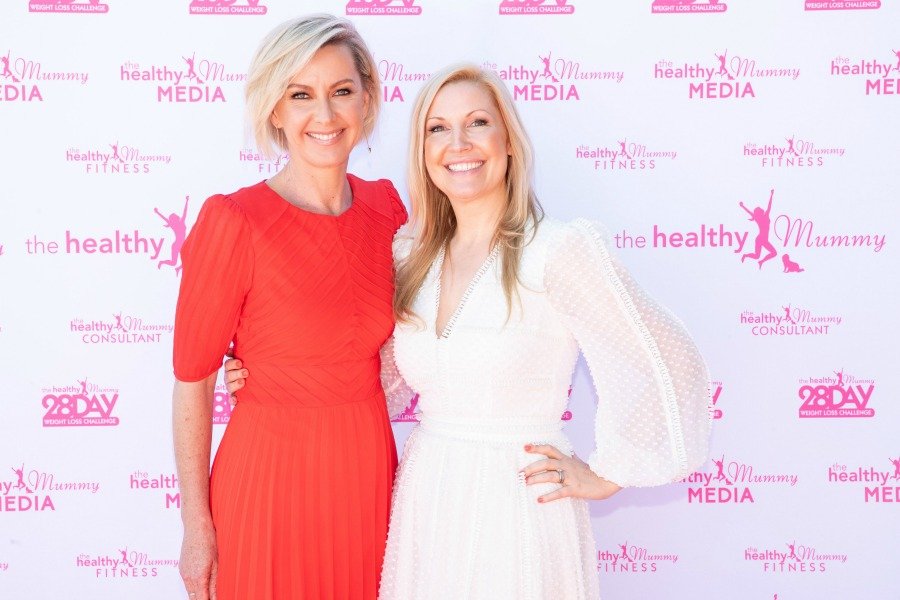 In between filming, we managed to sit down with the mum-of-three for a quick chat on how she stays healthy and active. As it turns out, the mum-of-three has some pretty awesome tips on how to stay trim and eat healthily despite having what feels like a never-ending schedule. Deborah also reveals how she gets her kids to eat their greens (yep, even stars have this problem!).
Deborah's awesome healthy snacking tips
Deborah isn't immune from the challenges most mums face of trying to balance a career around a busy family life while also trying to make the right food choices and fit in time to exercise.
In fact, the homegrown presenter reveals she has some pretty easy ways of encouraging her family to eat healthily. For Deborah, the secret to maintaining a balanced diet is to make sure she always has healthy food directly right in front of her.
"You become very adept at circus tricks and juggling! It is always a juggle for every mum, especially if you are a new mum. When I do snack I try to have nuts or fruit rather than processed food. We have the fruit bowl in our kitchen fully stocked and I always have nuts around so you can see them, they're not hidden in a cupboard," she says.
"If they're right in front of you-you're more likely to eat them so I try and keep them out instead of having something like biscuits.
"Being organised and doing a meal plan is a good idea, instead of looking at the fridge at 4.30pm when the kids are hungry and not having an idea of what you're preparing or just lay out a bit of an idea and that can help with groceries and saving money as well."



View this post on Instagram
'I don't cut things out, just make them a treat'
And the same principle of having healthy food choices readily available applies to her children too.
"I don't restrict my kids too much, I try to limit what they have. They can have a biscuit, but only one biscuit a day. I try and keep it as healthy as I can without being too militant about it," she reveals.
"I don't let my kids have soft drink. We just have milk or water. We have juice as a treat. It's those habitual things if you can set them up from a young age to not make it a habit then that's a really good thing. I give them a treat when we go to swimming.
"They go swimming once a week, we get a lolly after. I don't cut things out we make it as a treat rather than something they have every day."
And when it comes to getting her children to eat their greens, Deborah admits she has a few tricks up her sleeves!
"My middle child is really fussy and I was a fussy eater as a child. I'm not too hard on her as I know that I was exactly the same," she admits.
"If any meal is presented to her, she'll instantly say, 'Yuk, I don't like that!' without trying it. If I get her involved, she's more inclined to have some ownership. She's invested to some degree. I do try and hide veggies in things like spaghetti, I often grate up zucchini or carrots in spaghetti bolognese. 
"[For breakfast] I have muesli and fruit and the kids have Weet-Bix. I cut up fruit and put it in front of the kids. I don't say, 'Do you want some fruit?', because the answer will be no. I cut it up and put it in front of them, if it's there they will probably eat it. Don't ask!"
Do you have a picky eater? Check out these easy-to-prepare meals from The Healthy Mummy's Fussy Kids ebook here.



View this post on Instagram
Digital detoxing
Deborah, who is an ambassador for Sydney's Children's Hospital in Randwick, says she also tries to stay active with her brood.
"I walk the kids to school to and from every day rather than drive. We're fortunate enough to live where it's a 15-minute walk. I try to walk places within the local area as much as I can," she says.
"I also try and incorporate the kids into exercise. If they see you being active and then it creates a good example for them too.
"How many times do you go to the playgrounds and see the parents on their phones? All the time. I'm guilty of it too. I sometimes think, 'Here's my chance to catch up on what I need to do, social media or emails or whatever'. I think you've got to not take the phone with you so you interact better with your family."



View this post on Instagram
'Be kind to yourself'
Deborah stresses that her biggest tips for mums is to be kind to themselves and get help whenever they can.
"The best advice is to not be hard on yourself and just be the best mum that you can be. Being okay and not being perfect is absolutely fine," she says.
"We assume others are doing better than we are. You just need to not punish yourself and take away the guilt and not be so hard on yourself, which is easier said than done.
"My biggest tip is to be a bit kinder to yourself, try and get as much sleep as you can and take help. I found that with my first child, I tried to do it all myself and I found that I didn't accept the offers of help as much as I should've. If you're offered help say, 'Yes'.
"If you've got grandparents that are happy to help out as much as they can then take that up and if you've got other friends with kids then share the load, help with taking other kids to school or soccer. It does take a village to raise a child and create your own community."
"Schedule in 'me time' like a doctor's appointment in your calendar"
When Deborah gets some free time, she knows exactly what to do with it.
"I find exercise is a good way to unwind. I feel much better when I do exercise. I also like going to the beach, I like summer," she says.
"I quite like just a day at the beach or morning at the beach with the kids. It's always a stress-free time too. It's good for them too. In terms of unwinding, reading a book or having a bath is also a nice thing."
The Aussie beauty emphasises the importance of mums making sure they have 'me time'.
"If you've got a partner, they will understand the need you have for 'me time', whether it's a walk in the park or to have a sleep or to catch up and have a coffee with a friend," she says.
"Schedule it in, make it like an appointment in your calendar, like a doctor's appointment. It's an appointment for 'me' to do what I need to do."
Being natural
 What's more, Deborah says just like regular mums she doesn't always find the time to leave the house with a full face of make-up. In fact, she spends most of her time without any on.
"My make-up tip is to not wear makeup! When I'm not on TV and not working I don't wear a scrap of makeup," she admits.
"I find it's not great for my skin. I moisturise like there's no tomorrow and I wear sunscreen. I've got dry skin.  The make-up people at work do an amazing job when I'm needing to wear it. Try and keep it as natural as you can. Who has the time?"
Thanks for the amazing advice, Deborah. It's good to know that even celebrity mums ditch the make-up and have to keep on top of their kids to eat veggies.
Join 100,000's of mums on The Healthy Mummy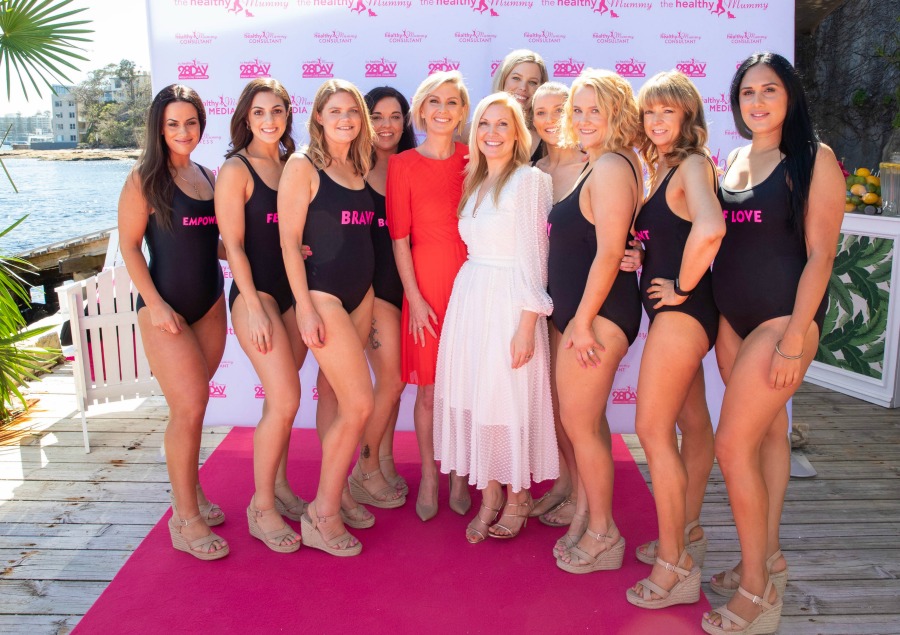 If you are wanting to lose weight and improve your energy – not to mention – help improve your overall health and wellbeing – our 28 Day Weight Loss Challenge is an awesome program to check out.
Our 28 Day Weight Loss Challenge includes:
28 days of at home exercise routines (no gym needed) – with video instruction
Customisable and breastfeeding friendly meal plans (including 7 Day Cleanse)
Time-efficient exercises for busy mums – under 30 mins
Challenge combines Pilates exercises with interval and circuit training (HIIT)
Suitable for basic to advanced fitness levels
Home to thousands of EASY-TO-MAKE recipes!
To learn more about our 28 DAY WEIGHT LOSS CHALLENGE CLICK HERE or purchase our Smoothies.
Also have fussy kids? Try our Kids Chocolate Smoothie!
The Healthy Kids Smoothie has been specially made as a healthy snack for kids and is ideal if you have fussy eaters or want to ensure your children have a nutritious and healthy smoothie snack.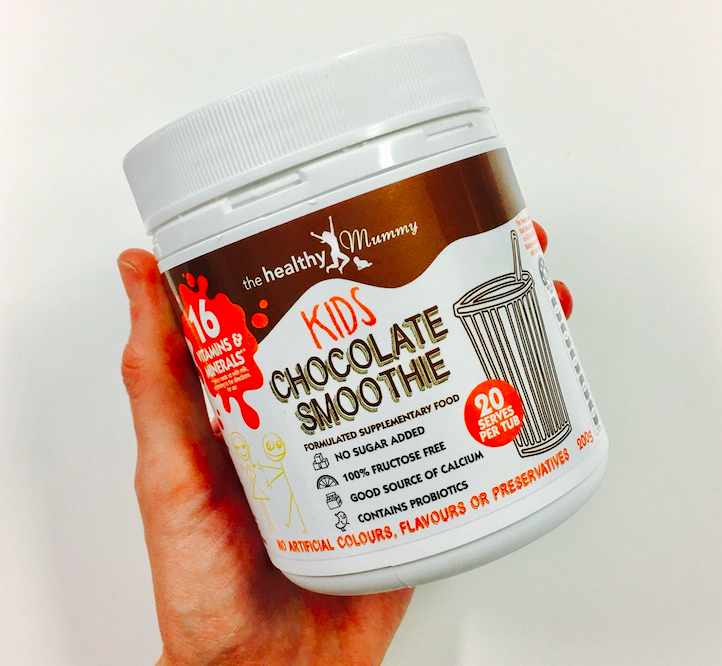 It also has a 4.5 Health Star Rating when made with skim milk and contains NO added sugars.
The Healthy Mummy Kids Smoothie is rich in carbohydrates and protein and is a natural energy packed smoothie made for kids.

It contains 16 essential vitamins and minerals and when combined with milk, provides children with 50% of their Calcium RDI. 

It also contains probiotics needed for healthy guts and is free from fructose.