Fiona Falkiner commits to doing a Healthy Mummy workout EVERYDAY she's in lockdown
Healthy Mummy global ambassador Fiona Falkiner didn't want to waste a day while she completes lockdown in Melbourne while in a hotel and was determined to stick to following the 28 Day Weight Loss Challenge as best she could.
In a video, which was posted on her Instagram stories, the Australian star pledges her commitment.
"Whilst in lockdown, I am committing to the next two weeks – every single day to do a Healthy Mummy workout. No excuse!" she said in the clip.
Fiona, her fiancee Hayley and their son Hunter recently flown to Queensland for Hayley's work with the AFL and completed mandatory 14 day hotel quarantine but have since headed to Melbourne, which is currently in lockdown.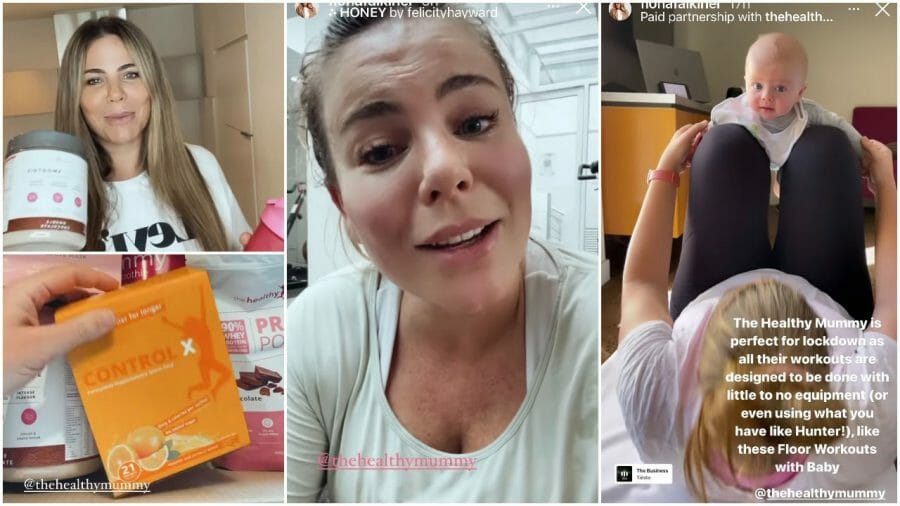 Fiona Falkiner commits to working out and living a healthy lifestyle with The Healthy Mummy
Meanwhile, Fiona has been getting stuck into The Healthy Mummy delicious smoothies.
"A little bit excited after receiving my care package from @thehealthymummy all stocked up again with my favourite flavour of their Premium Smoothie which is my go to breakfast or sometime lunch smoothie," she captioned a snap of her on Instagram with the goodies.
"The Premium Smoothies are my favourite as they are thick and decedent almost like a dessert! So delish! If you want to check them out head to my stories and you can swipe up."
View this post on Instagram
How Fiona Falkiner is staying on track with her health in hotel quarantine
Fiona Falkiner on getting back into exercise after having a baby
Fiona Falkiner: 'Our bodies are amazing'
Previously, Fiona has opened up to us about how she has really had to embrace her body.
"After going through a big journey to fall pregnant and having to go through IVF, I'm actually the least fit I've been in years," says Fiona.
"But I had to give my body over to the process to create a baby and take a step back and think, it's amazing, really."
In fact, Fiona reveals she gained a lot of weight while she was going through her IVF journey.
"I wasn't allowed to let my body temperature go up too high and that meant having to stop training," she says."Training was so important to me for my mental health as well as my physical health."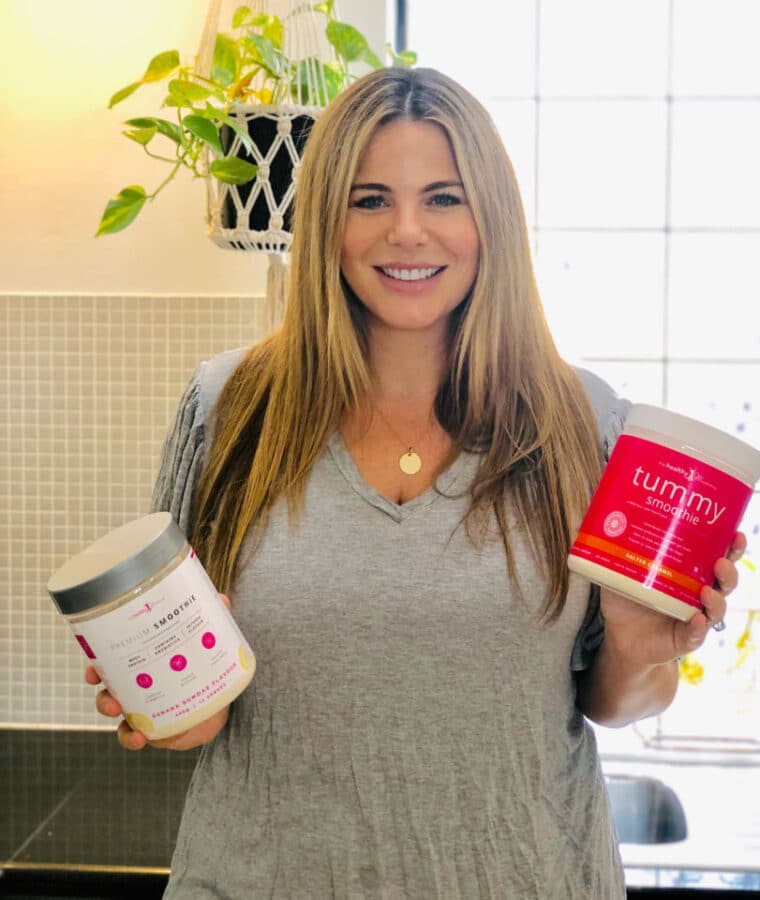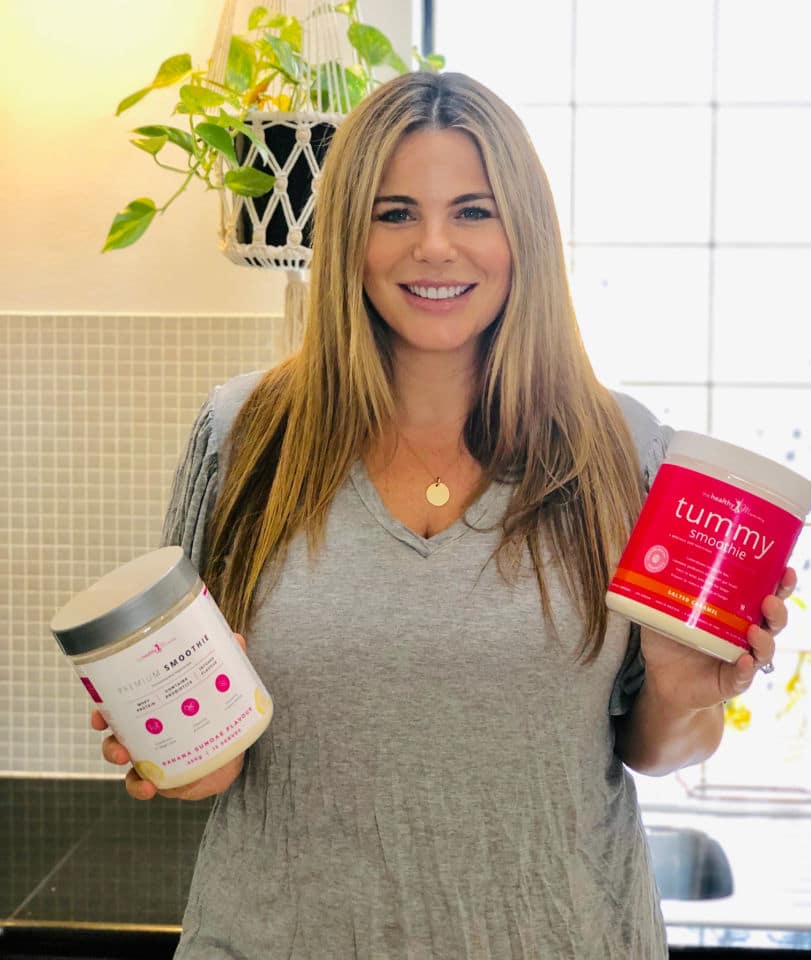 So, the gorgeous beauty was able to swim but early on after falling pregnant she suffered from pelvic girdle pain so she couldn't do as much as she wanted to.
"I always thought I'd be one of those pregnant exercising mums, who worked out heaps and was fit and healthy," says Fiona. "But I didn't get to be like that."
And Fiona says this is the least fit she's been in years and also the heaviest but she's not going to let it get her down. After all, she has a beautiful baby to show for it!
Fiona is looking to The Healthy Mummy to help her get in shape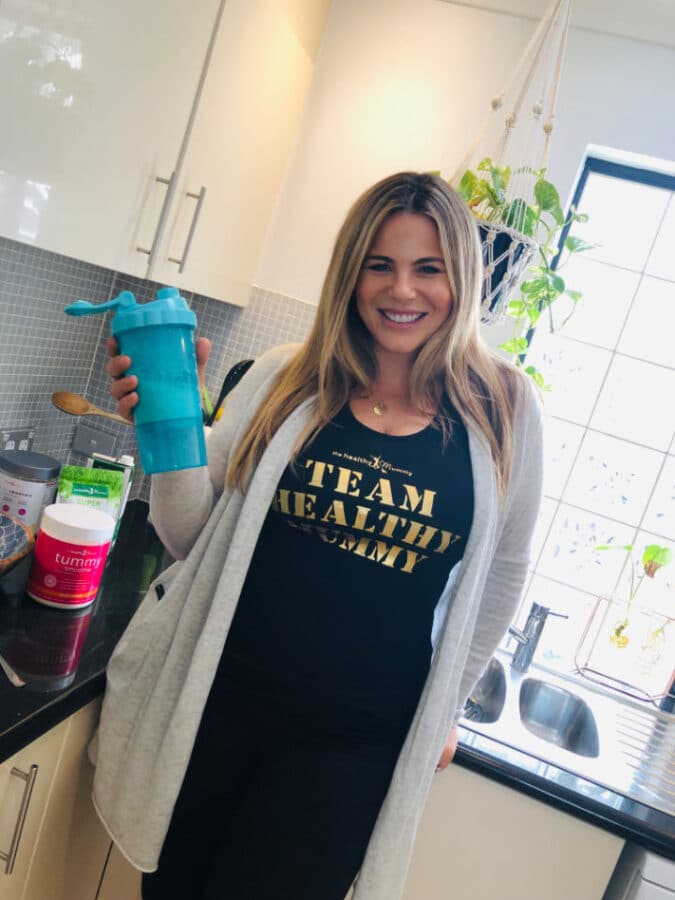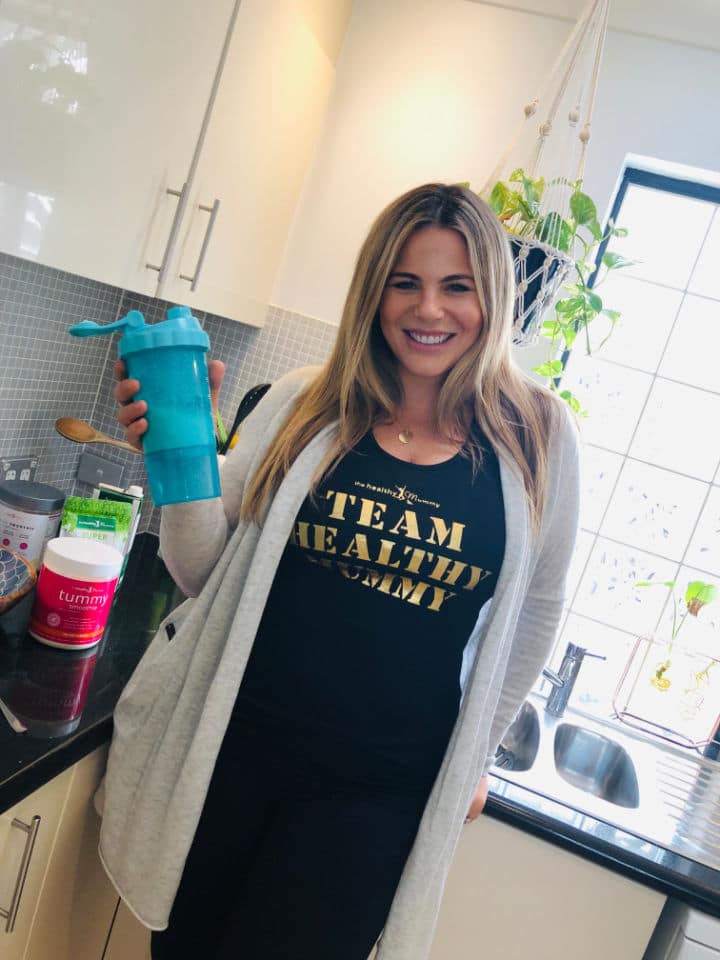 So no wonder Fiona turned to The Healthy Mummy for help. She is determined to get back herself and also get into the wedding dress she had made pre pregnancy, ahead of her October wedding.
"I'm not going to get hung up on the scales or losing a certain weight," says Fiona.
"I just want to feel good and feel a million dollars. I do want to fit in my dress but I'm not going to put pressure on myself."
Fiona urges mums to stop comparing themselves
The biggest advice Fiona has to those who are starting their journey, like her, is to 'stop comparing yourself to others'.
"Your body is your body. It doesn't matter if you're thin or curvy, it's yours and it's amazing. It's carried your baby, it keeps you alive. You have to learn to treat it well and love it and nourish it," she adds.
"It's not going away, so the best thing you can do is think nice things about yourself and take care of it." We agree!
Fiona's LOVES the Healthy Mummy recipes
Fiona knows only too well how good the food is on the 28 Day Weight Loss Challenge!
While she was heavily pregnant, Rhian Allen did a massive cook-up, meal prepping 57 main meals for $135 for Fiona's freezer, in preparation for Hunter's arrival!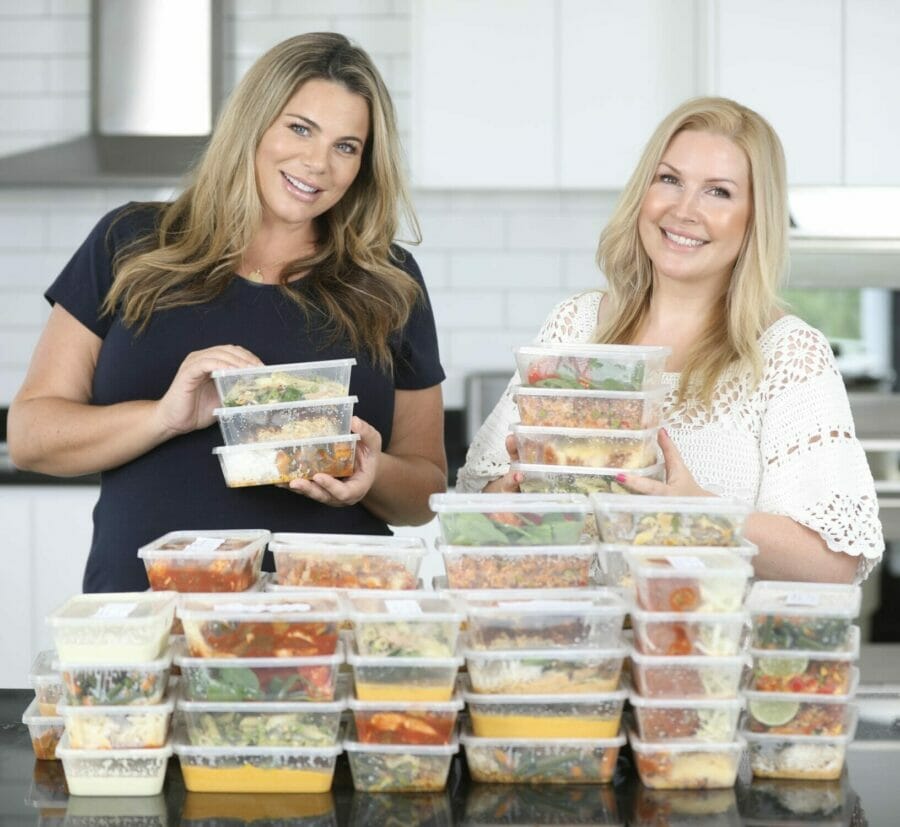 You can check out the MASSIVE meal prep for Fiona here.
We can't wait to follow Fiona's health journey!
We're all about body confidence at The Healthy Mummy!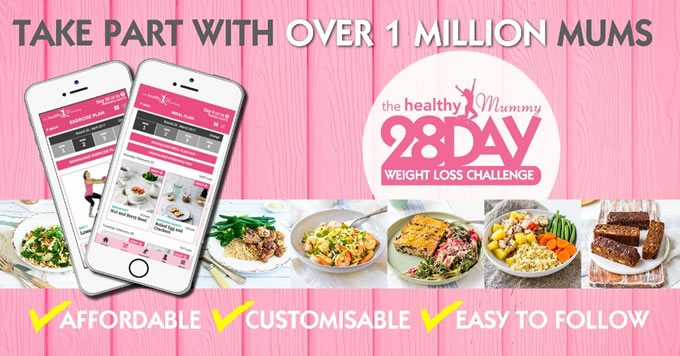 Keen to become your best self? That's where the Healthy Mummy's 28 Day Weight Loss Challenge can help.
What do you get? You get access to:
28 days of at home exercise routines (no gym needed) – with video instruction
Customisable and breastfeeding friendly meal plans
Time-efficient exercises for busy mums – under 30 mins
Challenge combines Pilates exercises with interval and circuit training (HIIT)
Suitable for basic to advanced fitness levels.
Home to thousands of EASY-TO-MAKE recipes.
Find out more about joining the 28 Day Weight Loss Challenge.