Liv Tyler Shows Off Post Baby Body In Svelte Black Suit
Liv Tyler has made her post-baby red carpet debut in London this week. She only had baby Lula less than 3 months ago and we think she looks AMAZING!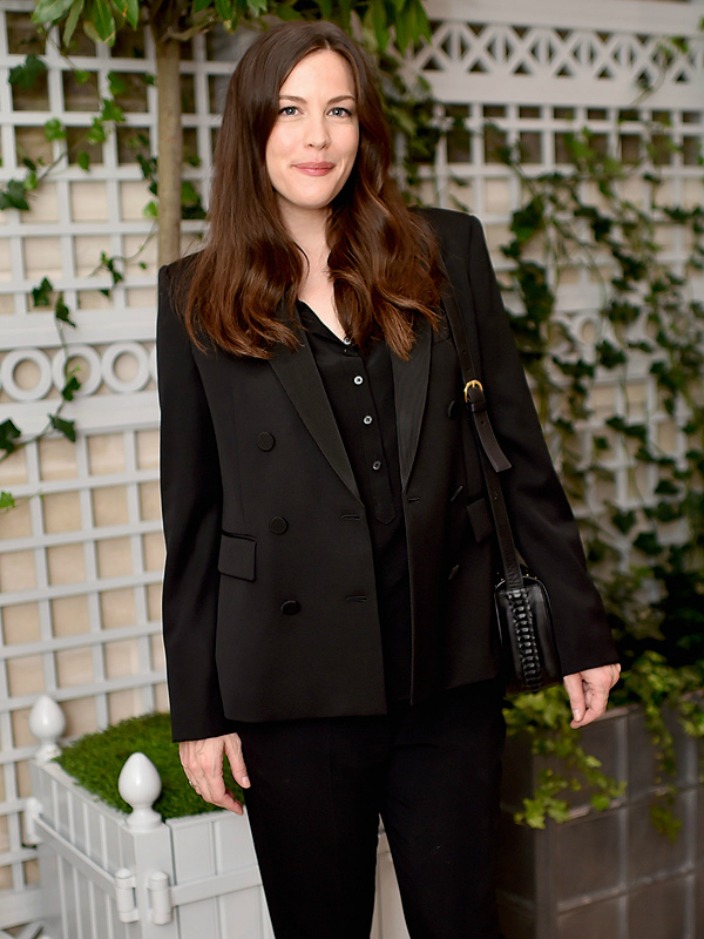 Image source: celebritybabies.people.com
House Of Dior
The Leftovers actress is attending the House of Dior show, supporting her friend Lucie de la Falaise's collaboration with Dior Maison. The Mother of 3 looks happy and healthy in a classy all black ensemble.
Bumping into good friend, Kate Moss, the pair pose for photos and walk the red carpet in support of their friend de la Falaise. For someone who had a baby less than 3 months ago, she sure looks like she's got everything together. And why wouldn't she? Liv has been enjoying time in Australia recently with her new little bundle of joy, filming The Leftovers.
Liv Is Also A Designer
She is not only friends with fashion designers, she has become one herself. Liv helped design the Belstaff X Liv Tyler Winter 2016 Collection, saying "It's been so fun and very different from anything I have done before. I was excited about creating great coats."
Liv says "The people that influenced me the most as a kid were my mother, my grandmother, my girlfriends Lucie de la Falaise and Kate Moss." Hence why she isn't rugged up on the couch with Lula; she is supporting one of her biggest influences. And that is what we call friendship goals.
What a beautiful friend you are Liv. Can you be ours too?
For some photos of celebrity baby bumps, click HERE.