Mila Kunis And Ashton Kutcher Grab Groceries Before Bub #2
Mere weeks away from her due date with baby number 2, Mila Kunis and Ashton Kutcher head out to stock up on groceries.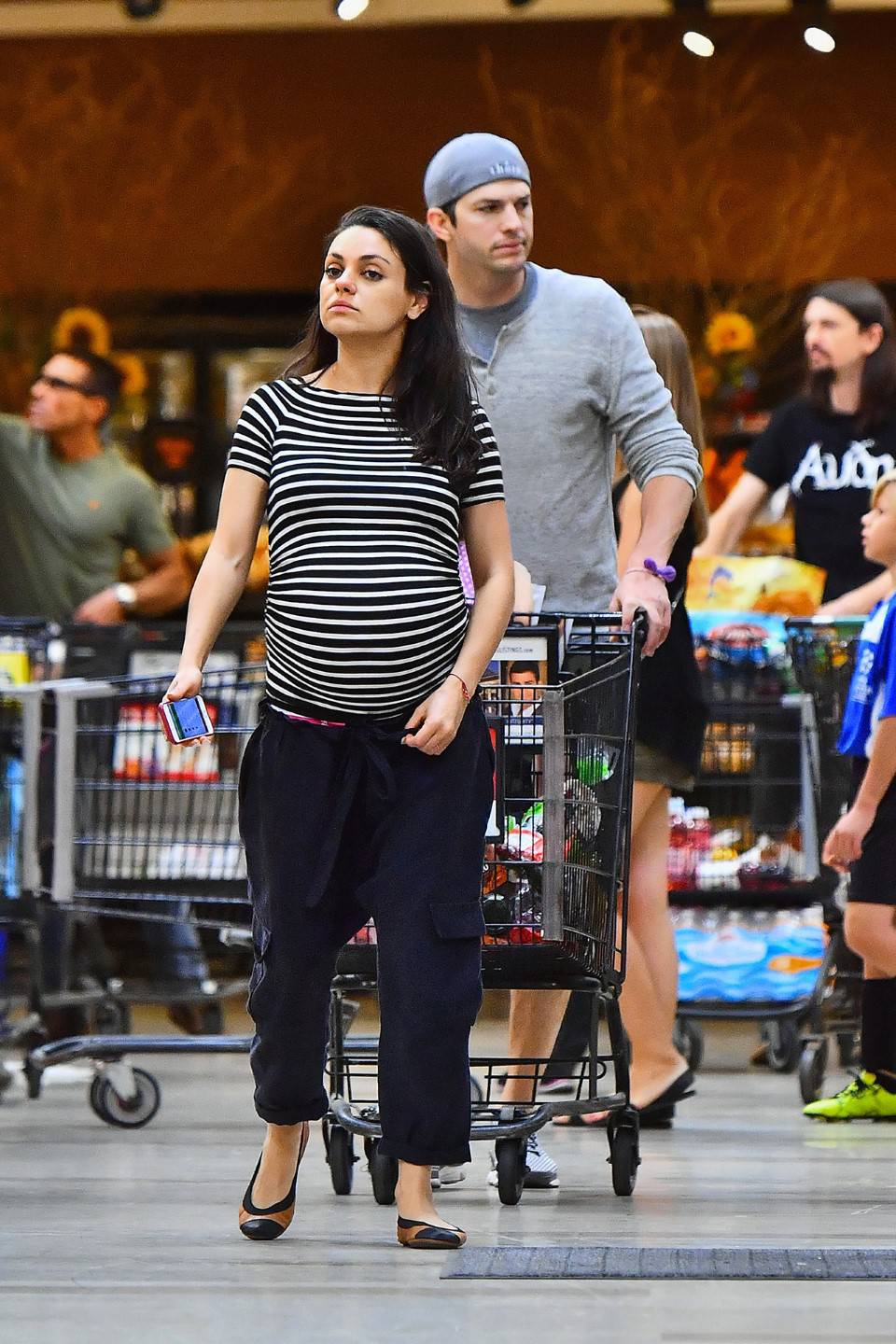 Image source: etonline.com
Gearing Up For The Birth
The couple were spotted out together, grabbing groceries, gearing up for the impending birth in a few weeks. Mila still looks AMAZING in a striped tee and drop crotch cargo pants.
Show Biz Nonsense
The famously private couple don't like to share their private life and have kept daughter, Wyatt, away from the 'nonsense,' as Ashton puts it. He says "When it is a choice that she is making, then I think it is fine. … As long as it's not a choice that she is making, it is my job to protect her from all this nonsense."
Letting the gender slip of his second baby earlier this month, we know the pair are preparing for a boy.
Mila Kunis Perfectly Describes Parenthood
Mila so perfectly describes what every parent is thinking "If you still like your husband and child at the end of the day, and you've kept them alive, you high five. You're doing a good job."
Amen to that sister!
If you're pregnant or have recently had a baby, click HERE to see what we do at Healthy Mummy.