The Mother Of All Boobs Has Been Placed On A City Roof!
A GIANT inflatable breast has been erected on a public city roof in a bid to remove the stigma surrounding breastfeeding in public.
#FreeTheFeed
Advertising company Mother London had the humongous boob placed on top of a building in Shoreditch, London to celebrate Mother's Day in the U.K.
In case you missed it. Yesterday was #MothersDay.

We put a giant breast in Shoreditch… #FreeTheFeedhttps://t.co/Ebd9mmOVgb pic.twitter.com/TakyeTyP0W

— Mother London (@motherlondon) March 27, 2017
"It's hard to believe that in 2017 UK mothers still feel watched and judged when feeding public by bottle or beast," they wrote on their blog.
"This was our Mother's Day project. A celebration of every woman's right to decide how and where they feed their children without feeling guilty or embarrassed about their parenting choices. #FreeTheFeed."
Positive Reaction
As you can imagine, Londoners had a field day on social media with the enormous boob – you'd have to be wearing horse blinkers to miss that larger than life breast!
But at least the reaction has been a positive one…
This year's Mother's Day @motherlondon Project: #FreeTheFeed. A celebration of every woman's right 2 decide how & where they feed their kids pic.twitter.com/lk26i0LqUm

— Koral Ibrahim (@koralibrahim_) March 27, 2017
Guess why @MotherLondon put a giant breast on a London rooftop? https://t.co/rg35P4I0H7 pic.twitter.com/InBEnFurko

— Ad Age Creativity (@creativitymag) March 27, 2017
A post shared by Django Django (@thedjangos) on
"Suns out, boobs, boobs out. #freethefeed," one person posted on Instagram, while another wrote: "Let's take a moment to send a Boob Salute to the probably geniuses at @motherlondon for making our Sunday infinitely brighter with this massive tribute to boobs."
We at Healthy Mummy HQ also send a 'Boob Salute'!
It's about time we had a 'Free The Feed' campaign like this one Down Under too. Now, how does one go about getting hold of a giant inflatable breast…
Did You Know That The Healthy Mummy Smoothie Is Breastfeeding Friendly?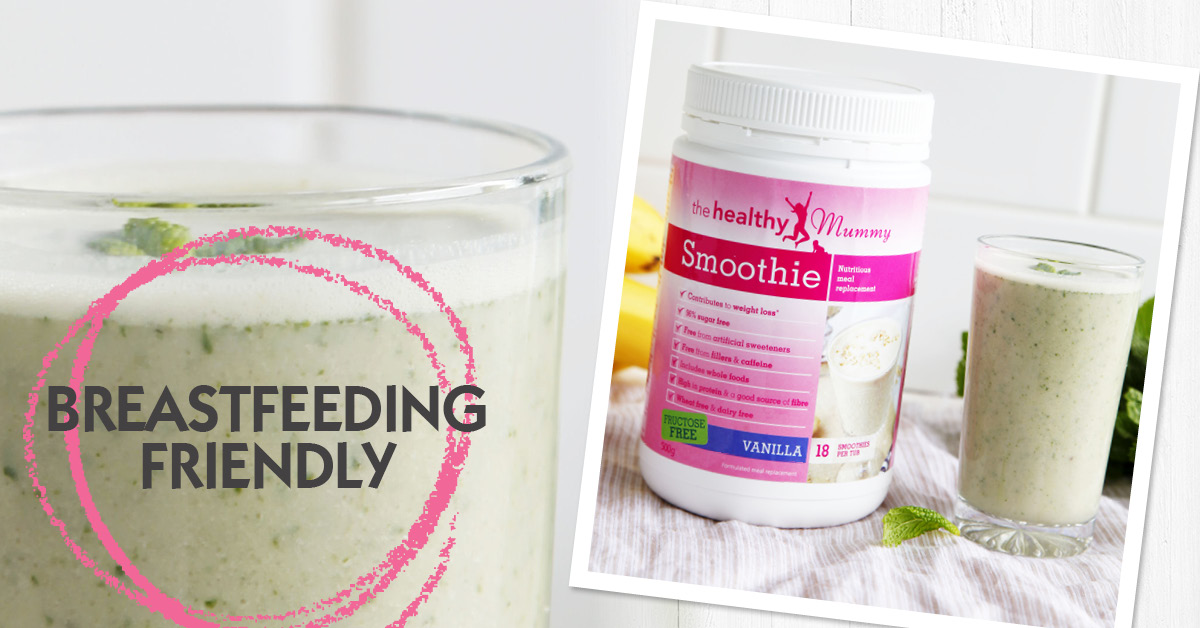 The Healthy Mummy Smoothie offers an excellent source of essential vitamins, minerals, nutrients & important antioxidants. It does not contain any weight loss accelerants, caffeine, no gluten and is dairy free. It is also a non Genetically Modified product!
Our smoothie range is also 96 per cent sugar free,  breastfeeding safe and is designed to help to support milk supply!
If you would like to learn MORE about our smoothie range download our smoothie information fact sheet here OR you can download the smoothie label and ingredient list here.
You can also check out our five delicious flavours HERE.