Octomum's Eight Kids Turn Eight And Celebrate With Vegan Chocolate Cake
Can you believe Octomum's kids are now eight!
Natalie Suleman, better known as Octomum, threw her kids a cute birthday bash for their eighth birthday party.
#SoftenABadGuy
Dr Octo Mom pic.twitter.com/valr2vt6gw

— Tony Lyons (@tonylyons132) February 7, 2017
Eight Turn Eight
Their special day was captured in a special TV program to celebrate their milestone.
Jonah, Nariyah, Josiah, Maliyah, Isaiah, Noah, Jeremiah, and Makai can be seen blowing out candles on another healthy vegan recipe a chocolate cake while wearing crowns.
Later on, they posed for pics with mum on a jumping castle.
Goodbye To 'Octomum'
But Natalie, who changed her name from Nadya, says in the clip that she wants to drop her famous moniker behind her now.
"I never coined the term Octomum," she says, claiming it was a creation of the media.
But she admits that "out of desperation" to provide for her family, "I shamefully embraced the character."
Doing It Alone
The mum-of-fourteen is now looking forward to the future, and shared an insight into the hectic life in their three-bedroom LA home.
"It's kind of messy but we are a strong, solid family unit, unbeknownst to what many people believe. I don't get any help," she claims. "I haven't had any help in many, many years." 
"I have embraced every day with gratitude.
Do you want to make your kids a healthy chocolate cake? Try out our yummy chocolate popcorn cup cake recipe.  And the delicious chocolate cake recipe!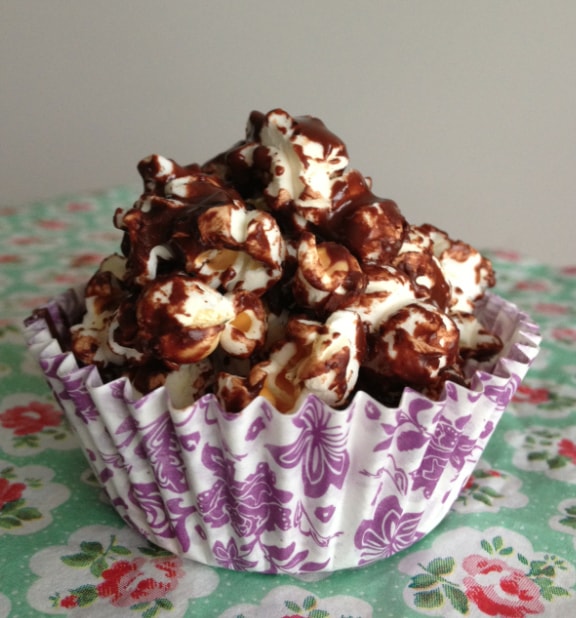 To keep up with all of the other celebrity parents and parents-to-be, take a look HERE.