Sally Obermeder has opened up about how she felt when she held her second child Elyssa Rose for the first time after she was born via a surrogate in December.
In the heart-warming program, which aired on Sunday Night, Sally revealed how she reacted to seeing her daughter for the first time.
"It's an odd scenario, you know, it just is. But it's a beautifully odd scenario," Sally says, reports Yahoo7 News.
"I was like, I don't know how to channel all this love and all this emotion and all this gratitude. I felt like I was going to explode."
On the episode, Sally's husband Marcus spoke about Sally's journey to fall pregnant for her second time following her breast cancer diagnosis, which she received a day before she gave birth to their eldest daughter Annabelle in 2011.
Speaking of that time, Marcus says it was a tough period for them both as a couple.
"The conversations at 3AM, where Sal thinks she's going to die and you have to… I mean, there's nothing you can do about it," he admitted.
"You've just got to listen to her. You say, 'Yeah. It might happen. I'm really sorry'."
But thankfully, Sally went into remission after a year of chemotherapy.
The Daily Edition host was given the all clear and hoped to fall pregnant again, but she sadly suffered a miscarriage last year, so the couple decided to go down the surrogacy route.
Sally's surrogate Rachel, who is based in Wisconsin in the United States, said on the program that seeing Sally with her Elyssa was "priceless."
"[Surrogacy] does bring up a lot of questions, like 'How are you able to give the baby away?' And truly, it's not my baby. I'm just babysitting for 10 months," Rachael says, reports Daily Mail.
Marcus adds that using a surrogate was "a very special experience".
"There were so many people involved, the joy was multiplied, you know, it was very different," he added.
"We were sharing it with many people and it was something very special."
More About Surrogacy In Australia
"There are around 35 to 45 surrogate births in Australia per year, but it is difficult to get exact numbers as surrogacy is regulated in each state, and there is no central register," Sarah Jefford, who is a surrogate and surrogacy lawyer for Gaffney Law in Melbourne, tells The Healthy Mummy.
"Surrogacy in Australia is legal in all States except Northern Territory. Commercial surrogacy is illegal, but altruistic surrogacy is legal.
"Surrogates can be reimbursed for out of pocket expenses but cannot receive payment or reward for carrying a baby for someone else. Most people needing a surrogate go overseas because it is so difficult to find a surrogate in Australia, partly because it is often illegal to advertise for a surrogate and there are no agencies that match surrogates with intended parents.
"Despite the legal minefield, there is a wonderful surrogacy community in Australia, including women who are willing to be surrogates for other people. The women are generous and kind and the relationships they form with the intended parents are beautiful."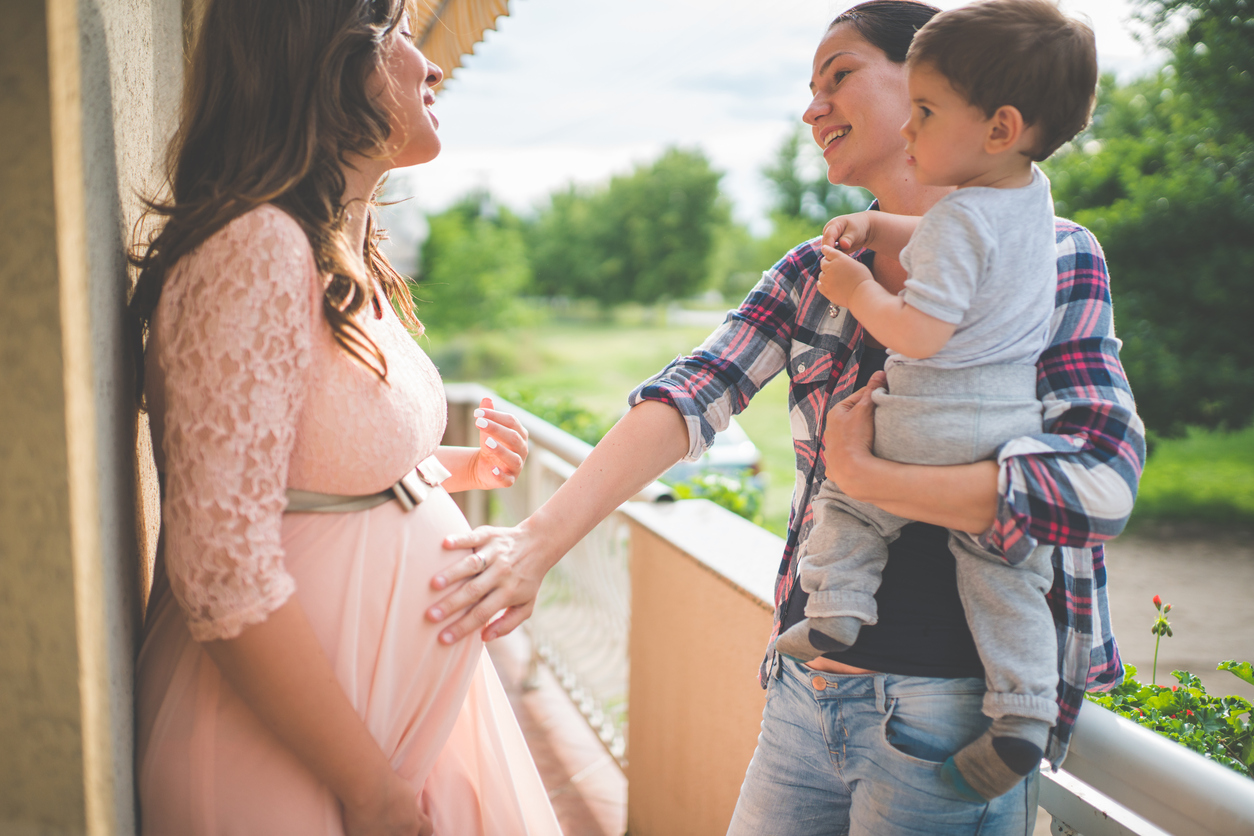 As Sally says, commercial surrogacy — where the woman birthing the child is paid — is illegal in Australia.
In Australia, only altruistic surrogacy is accepted, which means the surrogate can be reimbursed for medical expenses and maternity clothes and vitamins.
Laws are different in each state, but most surrogates need to be over the age of 25 and younger than the age of menopause, and already have a child of their own.
For more information on surrogacy, click here.