The 18-Foot Bed That All Co-Sleeping Families Need
Love it or loathe it, co-sleeping is something that many families do. Whether you happily let your kids sleep in bed with you or they sneak in during the night with ninja-like stealthiness, we all know the feeling of being ambushed by little limbs.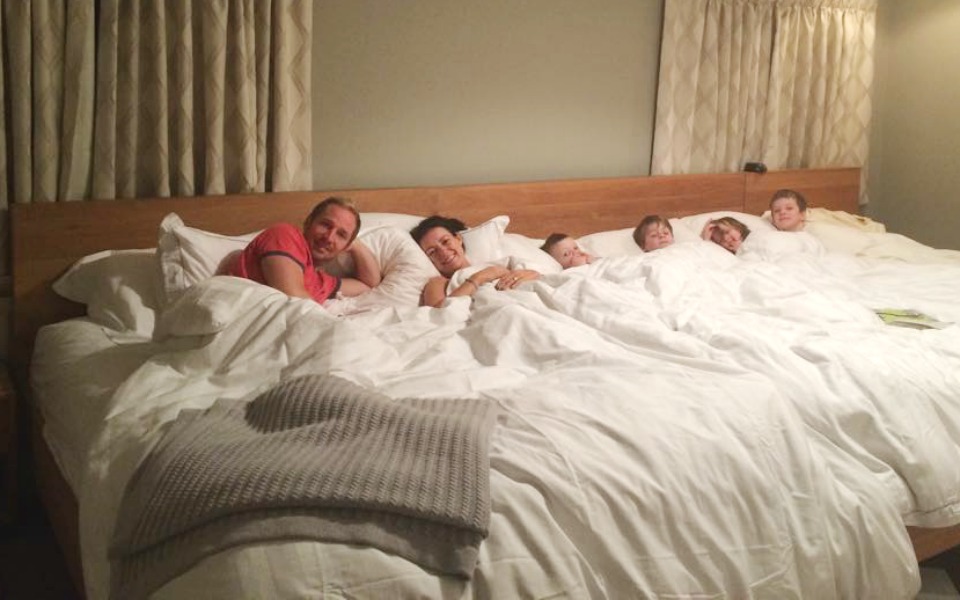 Irish yoga instructor and mum-of-four Kim Constable knew the troubles with co-sleeping all too well. And while she firmly advocates for co-sleeping, she also strongly believes in a decent night's sleep with your own space.
With this in mind, she and her husband handcrafted an 18-foot bed, which is possibly the greatest idea ever for families who co-sleep.
Who Wouldn't Want 18 Glorious Feet Of Comfortable Bed?
The only thing better than a comfortable bed is more of it. And Kim's brilliant bedtime invention has us hooked!
Kim and her husband, ex-rugby player Ryan Constable, crafted their massive bed out of a king-size bed, a super king and a single.
The bed, which features on Kim's Facebook page, comfortably sleeps six.
Nightly inhabitants are Kim and Ryan and their four children, Corey, 11, Kai, 9, Maya, 6, and Jack, 5.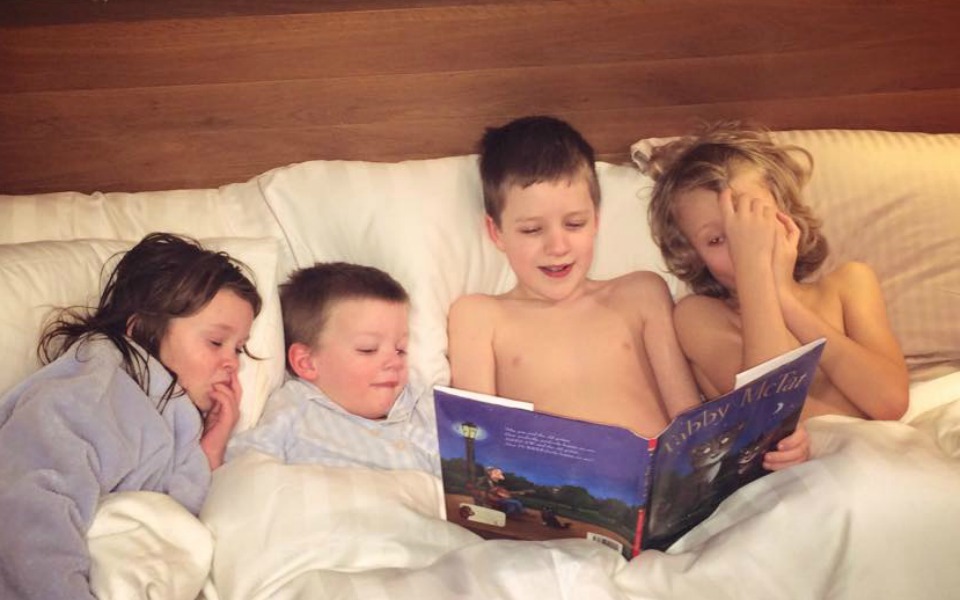 Six In The Bed – Not Sex In The Bed
Kim and Ryan say they have always preferred co-sleeping but as they expanded their family there simply wasn't enough room in a normal bed.
The bedtime ritual is one that all six of the family members are a part of. All four kids, plus mum and dad, head to their big bed around 10 or 11pm.
They snuggle in, read books, then drift to sleep together. When Kim and Ryan feel like some alone time, they sneak off to the spare room.
And to put the freshly clean sheets back on the bed after wash day? Kim admits it takes her a full 30 minutes.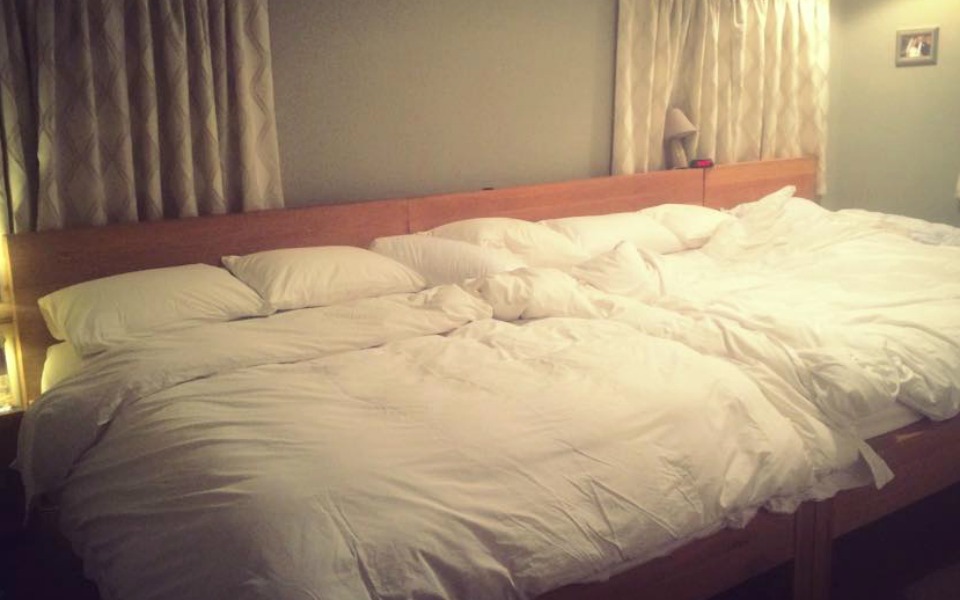 To Co-Sleep Or Not To Co-Sleep
Realising the criticisms surrounding co-sleeping, especially with older children, Kim does mention that her kids (especially the older two), do sometimes prefer to sleep alone in the spare room.
"Our children are happy, independent, self-sufficient characters who just happen to like sharing a bed. When they are ready they will ask for their own room and bed," Kim tells the Belfast Telegraph.
Which leaves me with one last question for Kim and Ryan – When your kids outgrow the thing, can you ship it over to me?