Elijah Bougasa made a record-breaking entrance into the world. Not only was a medical team present in the delivery room at his birth… but also an entire TV crew!
Little Elijah has made television history, being the first person in Australia to be born 'live' on national TV as part of Channel Seven's new show Operation Live.
Mum Erine Bougasa, 31, from north-west Sydney, admitted beforehand that she was "terrified" of her TV debut. 
"I've been told I won't notice anybody there," she said.
'I want another baby': viewers emotional after baby born on Channel 7's Operation Live https://t.co/1ac3tny3L4 pic.twitter.com/KjjUNIBzJv

— peter max (@AuthorityBrand1) February 11, 2019
A baby was born 'live' on Australian TV
Elijah was delivered via caesarean section by obstetrician Dr. Steven Tan at the Mater Hospital in Sydney.
Viewers shared the special moment with Erine and her husband James, who could be heard shouting 'yes' when doctors announced his wife had delivered a healthy baby boy.
SPOILER ALERT: Operation Live wasn't actually live
While the show was promoted as 'live', there was actually a delay.
Obstetrician Dr Steven Tan told the Sunday Telegraph that the c-section wouldn't be aired live for "the safety of the patient and the unborn child."
"Things can go wrong and do go wrong, which is why there must be a delay to ensure the patient's safety is protected," he revealed.
Last night a baby was born live on television https://t.co/5nMauX07S0

— Tanika Stimpson (@tanika333) February 11, 2019
The decision to delay the procedure came after Dr John Batten, who is the Royal Australian College of Surgeons president, told the Sunday Telegraph that the 'pressure of live recording' would be distracting for surgeons.
"The most paramount importance to us is the patient safety aspect," he said. 
"The evidence is mounting that anything that distracts the focus of a surgical team does link to poor outcomes.
"One wonders what we're achieving by live broadcasting compared with pre-recorded and edited, particularly if that pressure of live recording has any effect on the surgeon and their focus on the patient and the task before them."
Thankfully, all worked out!
At the end of the program, mum Erine was overcome with emotion holding her newborn son in her arms.
"I want another baby," she said.
We're pretty sure quite a few people tuning in were feeling pretty emotional too!
Did you tune in?
For more quirky and amazing birth stories, click here.
Have a look at some other labour stories, including one mum's mid-freeway labour and another mum's effortless water birth.
Uber driver helps deliver a baby while stuck in traffic on the way to the hospital
Mum gives birth in three minutes at a car dealership
Healthy Kids and The Healthy Mummy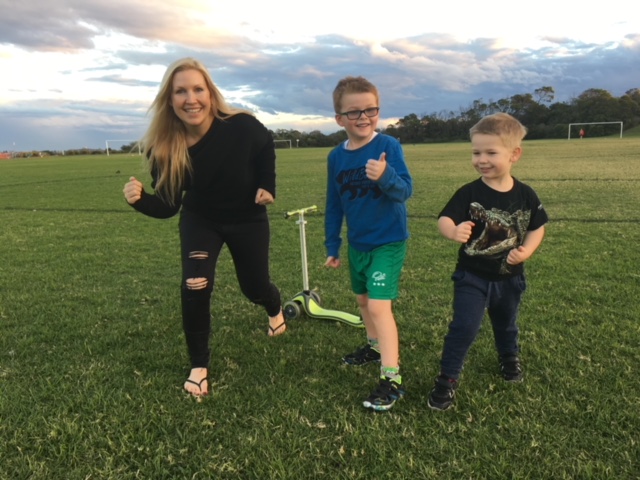 For more Healthy Mummy articles relating to children's health, you can read our archive of articles here.
To keep up to date with kiddie-related health news, kid-friendly recipes and general updates follow our Healthy Mummy Healthy Kids Facebook Page.