Heidi Joy's weight loss transformation is so inspirational. This lovely mama has lost 20kg with the 28 Day Weight Loss Challenge, and she says she's gained a new lease for life.
Thankfully, Heidi is sharing her top 10 INCREDIBLE tips to help other mums smash their October weight loss goals.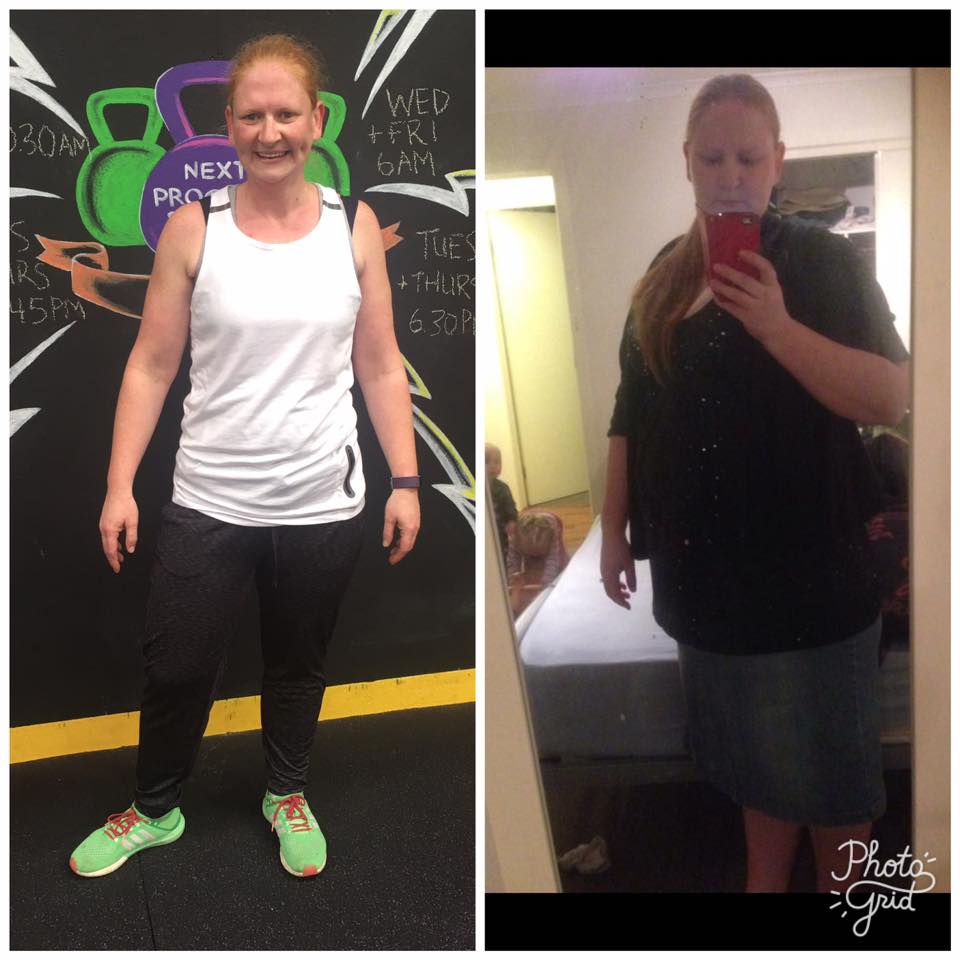 10 top tips to help you SMASH September
1. Eat the foods you like
Just because you are on a health mission, that doesn't mean you have to deprive yourself from yummy, delicious food. That's a MAJOR thing Heidi has learnt while on her weight loss journey.
"If anything, you're more likely to fall off the wagon if you just eat salad for every meal, " Heidi adds. "Did you know there are over 3,500 recipes on the 28 Day Weight Loss Challenge recipe hub. So, you'll always find a healthier version of something you'll like."
On the 28 Day Weight Loss Challenge App for example, you can simply use the 'search' option and filter through thousands and thousands of recipes and select healthier versions of your FAVE recipes. Think burgers, pizza, brownies and pancakes!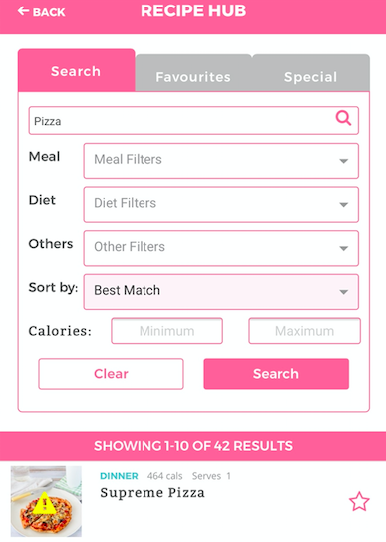 2. Exercise a little every day
"Ten minutes is better than nothing," Heidi adds. "I always set time aside to get exercise done every day. Whether it's 10 minutes or half an hour."
You can even try our new TABATA exercise extension on the 28 Day Weight Loss Challenge App daily and burn fat in JUST FOUR MINUTES! How awesome is that?
3. Drink lots of water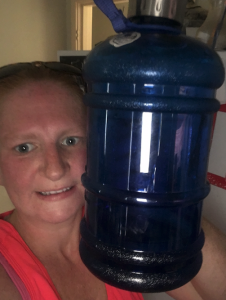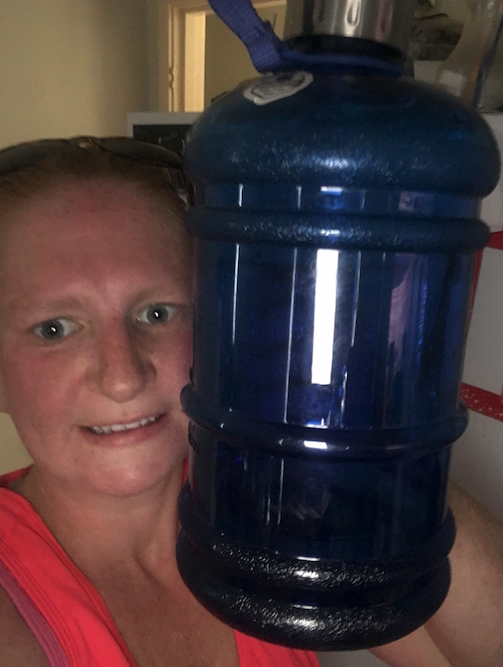 "Drink as much water as you can throughout the day," Heidi adds. "It will keep you hydrated, and if you're feeling hungry it may because you're actually craving water."
4. Plan ahead
Meal prep, diary keeping and making note of your monthly mini-goals (which add up to your overall, main goal) is a great way to stay on weight loss track, keep motivated and avoid fast-food temptations.
Heidi says, "I always make a meal plan for the week ahead so that I don't feel tempted to grab fast food when I'm hungry."
5. Eat snacks
On the 28 Day Weight Loss Challenge we encourage mums to eat three main meals a day and three, healthy snacks. 
Eating smaller amounts of food throughout the day is a great way to keep your metabolism revving. Heidi says, "Snacks in between meals help boost your metabolism. I always have one-two days worth of meals or snack food ready to go."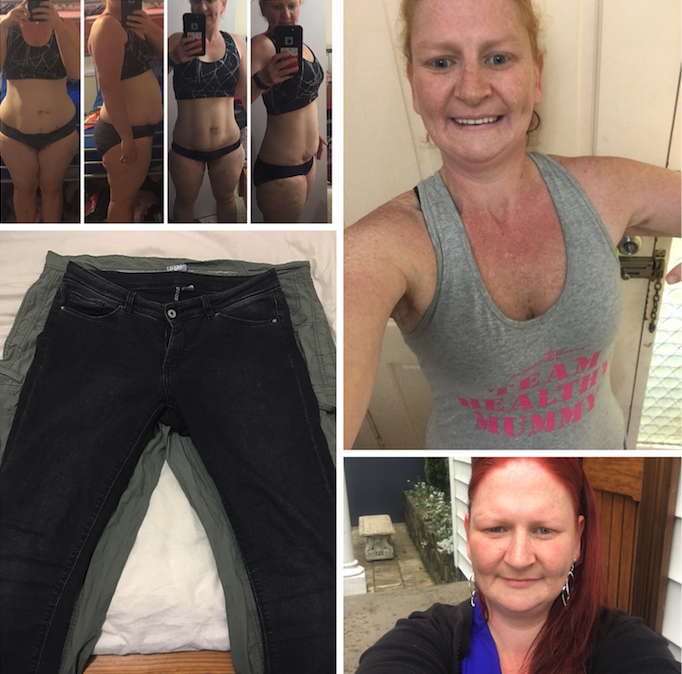 You can find an abundance of healthy, delicious snacks on the 28 Day Weight Loss Challenge Recipe Hub on the App. For instance – check out these Strawberry Cheesecake Ice-blocks. You can expect yummy treats like these on the September Challenge.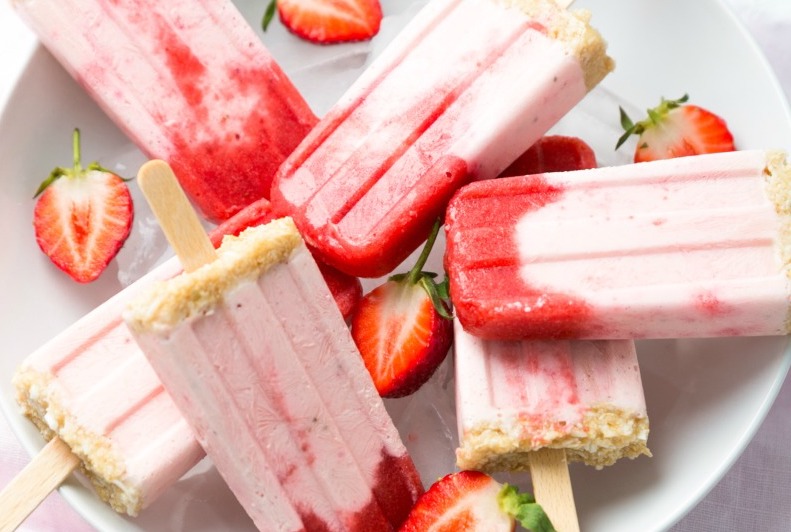 6. Set small goals
As we briefly highlighted earlier, setting smaller goals are a GREAT way to stay on weight loss track and inch closer to your overall weight loss goal.
Daily, weekly and monthly goals should be small and achievable goals. They could be things such as, 'today I will drink 3L of water', 'this week, I will not have ANY soft-drink' and 'this month, I want to lose 2-3 kilograms'. 
From Heidi's experience – daily goals work wonders!
"Set yourself little daily goals. Sometimes having big goals can get overwhelming and can send you off track," she says. "Small goals are more achievable and will lead you on the path to your bigger goals."
7. Keep moving
Keep moving ladies. And no we are not just talking about exercise.
Sit at a desk all day long? Put on a timer on to get up and walk around every 1-2 hours. Waiting for the kettle to boil? Squat. Live in an apartment? Dodge the lift and take the stairs!
"If you are standing around waiting for something to cook or the kettle to boil then try squeezing in some squats and or push-ups. There is always time to fit some exercise into your day," says Heidi.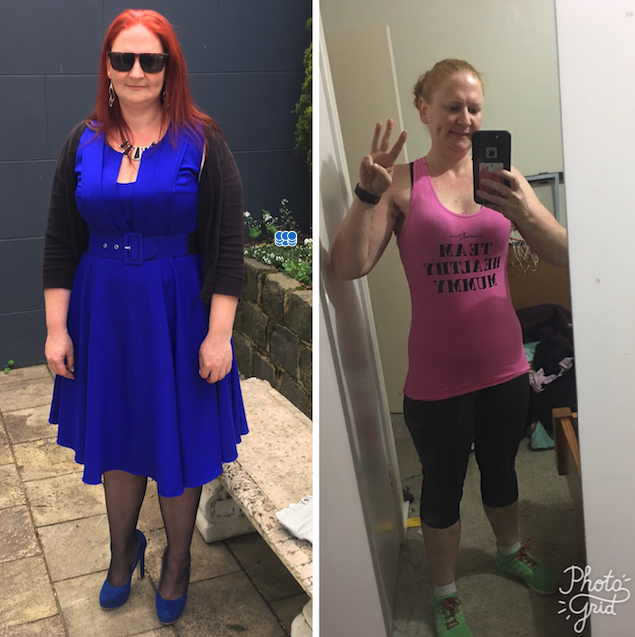 8. Stay positive
No matter what – stay positive ladies.
"Make sure you start your day with some positive words to yourself. It will keep you motivated, determined and your spirits high."
9. Accept bad days
We are only human after all. And less than perfect days will occur. Whether it's because you feel exhausted, are incredibly busy, ate one to many chocolates – that's okay! Just shake it off, refocus and hop back on that horse.
"You are only human, bad days happen," Heidi reiterates. "If you do have a bad meal or a bad day, try and end your day with a good meal. One bad meal or day isn't going to diminish all of your hard work."
10. Try your best
And always try your best!
"You're not competing with anyone else. You're doing this for yourself. If you lose 6kg or 46kg in 6 weeks or 6 months, it doesn't matter. As long as you feel good about yourself and are making positive lifestyle changes, that's all that matters."
Thanks for the amazing tips Heidi!
Heidi's 20kg incredible weight loss story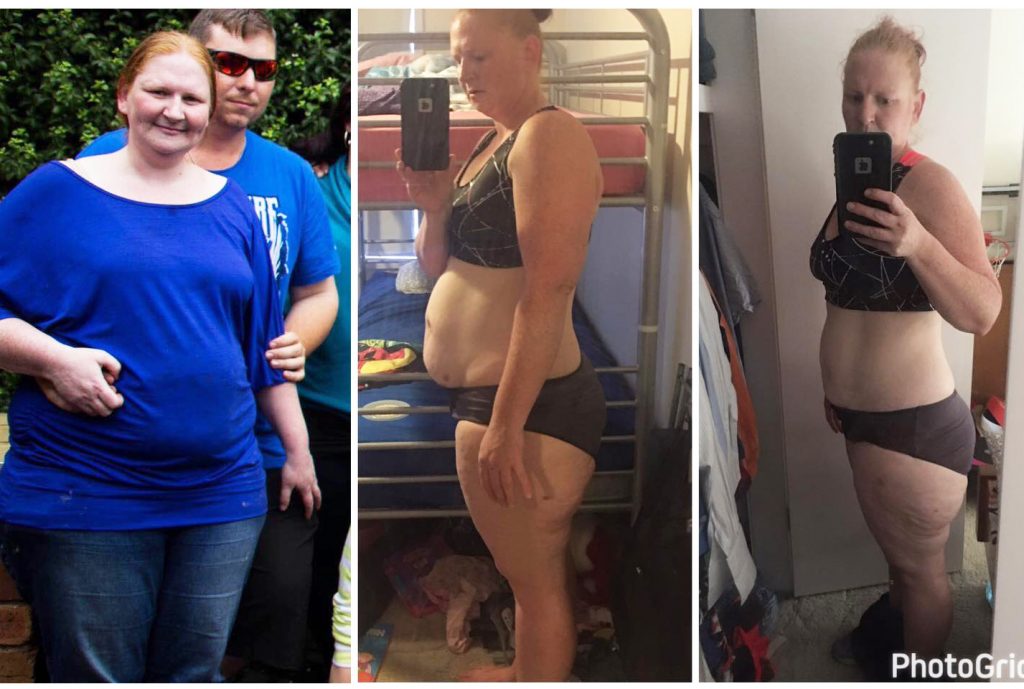 Heidi says, "Since finding The Healthy Mummy Smoothies and the 28 Day Weight Loss Challenges in February I have gone from a size 18-20 to a size 10-12."
That's a pretty incredible achievement…but she's achieved even more!
"But more then that I have gained my life back, I have gained confidence, healthiness, happiness and a whole lot more."
Keep smashing it Heidi, congratulations on your amazing health and weight loss wins!
Join Heidi on the 28 Day Weight Loss Challenge!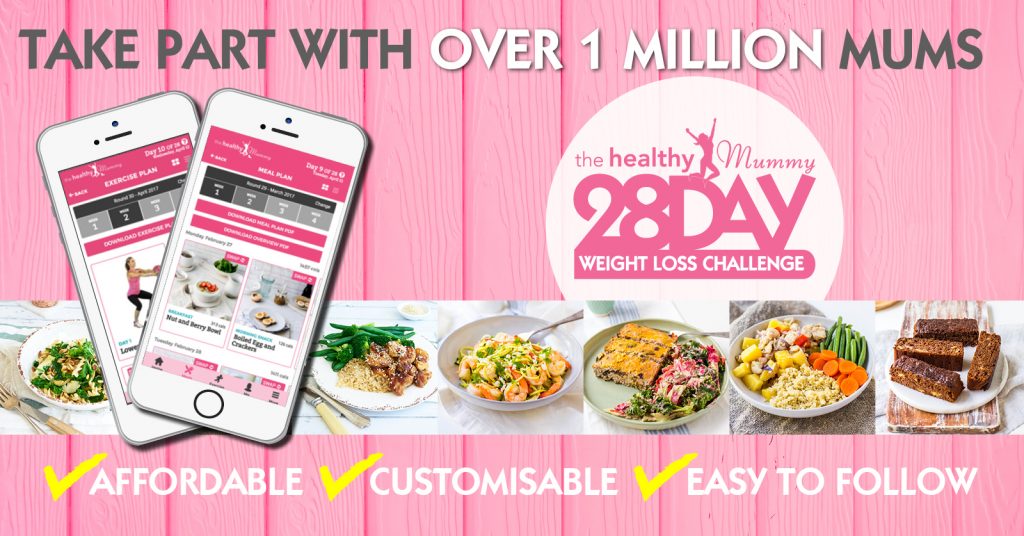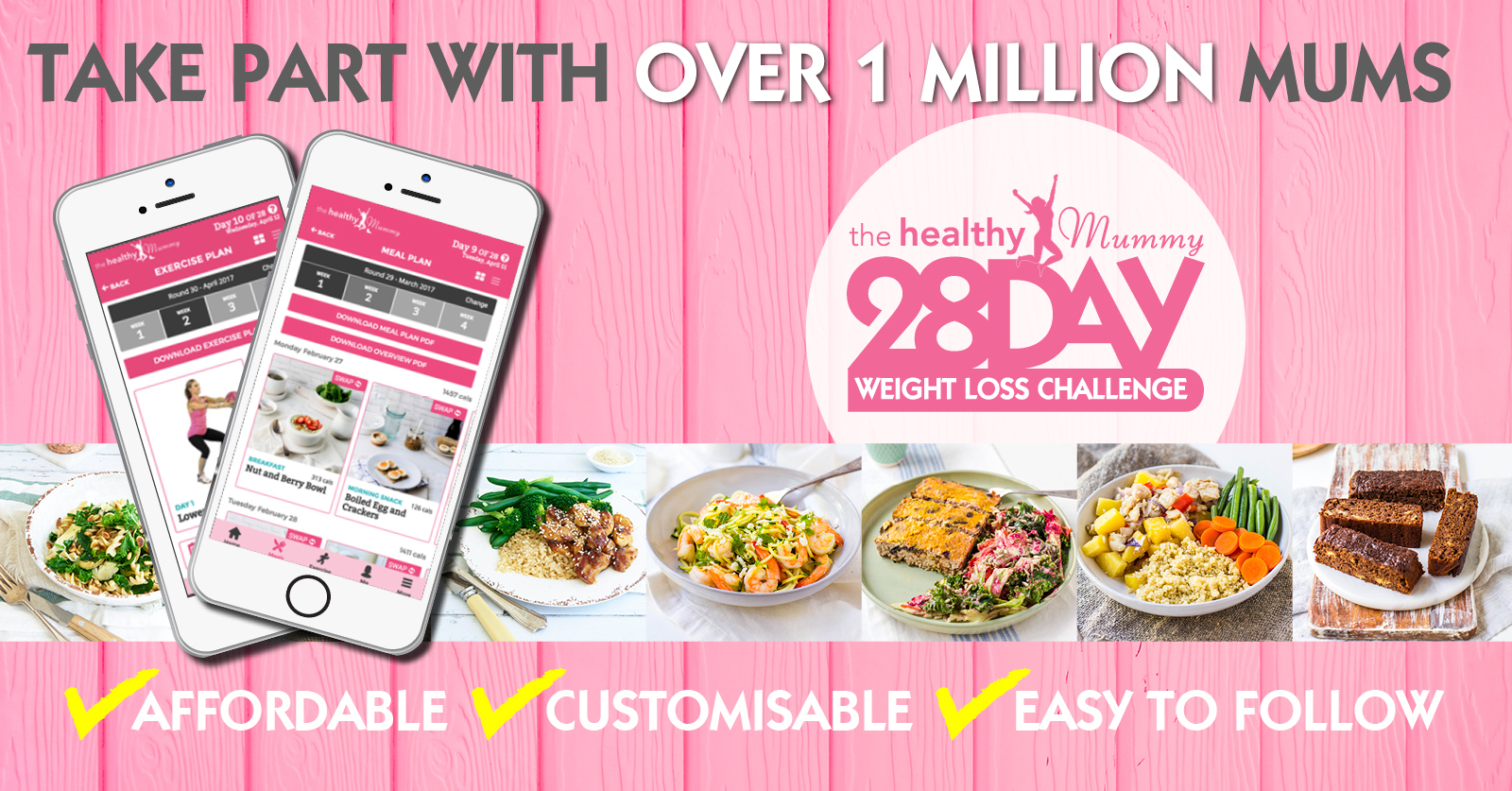 If you are inspired by Heidi's before and after pics and want to take charge of your own health and weight – then join our 28 Day Weight Loss Challenge TODAY.
Each month has a NEW Challenge theme and next month's theme is our Budget Booty Busting Challenge! Think fresh, healthy recipes and booty toning and tightening exercises programs!
With more than 3,500 delicious (and healthy) recipes, 350 exercises & 24/7 support – the 28 Day Weight Loss Challenge  is designed (and proven) to help busy mums like you lose weight!
To learn more about our challenge OR to join – click here.