5 Breastfeeding Pillows That Will Make Life So Much Easier
Those first few weeks learning to breastfeed can be hard work for mum and bub. Getting the right position and keeping a squirmy newborn attached is often easier with a nursing pillow. They can also save your back!
Check out these 5 great breastfeeding pillows that are stylish and practical.
5 Breastfeeding Pillows We LOVE
1. The Tortellini Cushion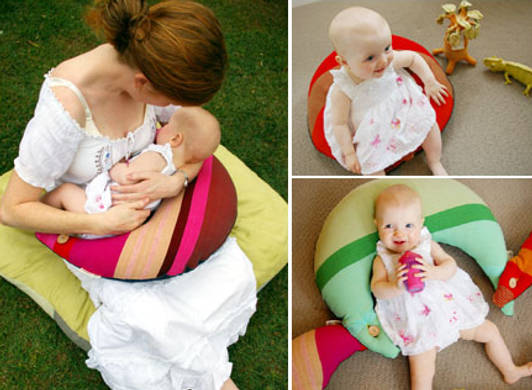 This has got to be one of the coolest breastfeeding pillows around. Produce from fair trade products including hand woven cotton, denim cotton, polly fibre and wooden buttons it is just gorgeous.
Use it for breastfeeding or to support your nearly sitting bub. Plus it's available in heaps of beautiful colours.
Buy online from Studio Skinky for $99.
2. Milkbar Breastfeeding Pillow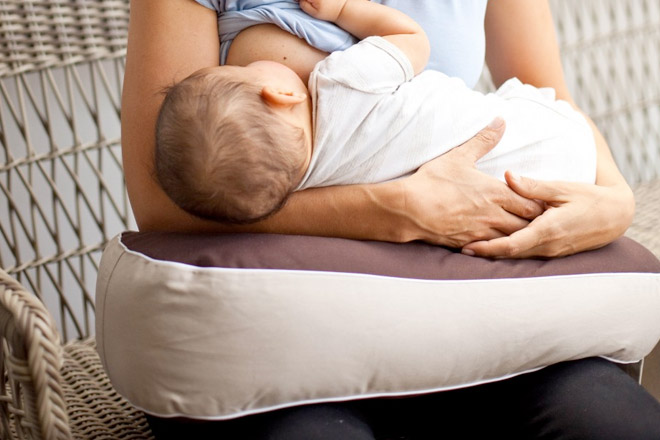 One of the most well known and well loved breastfeeding pillows around, the milkbar is still one of our favourites.
It's light and portable and positions baby perfectly at the breast. You can also use it during pregnancy to support your belly while you sleep.
Buy online from Nursing Angel for $62.
3. Mombo Deluxe Vibrating Nursing Pillow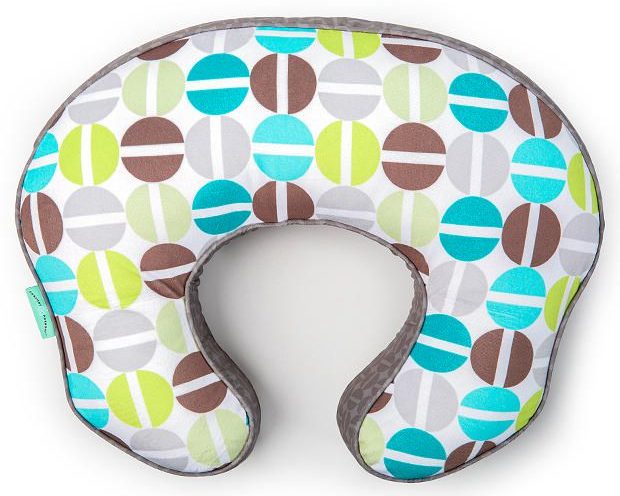 This clever breastfeeding pillow incorporates a soothing vibration action to help calm and settle baby.
It comes with a removable washable cover and has two distinct sides (soft and firm) depending on the height and level of support needed for baby.
Buy online from Target for $69.
4. Ergo Baby Nursing Pillow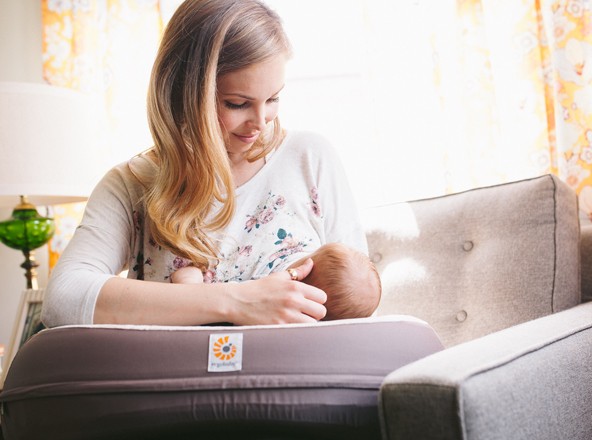 Most mums know Ergo Baby for their fabulous baby carriers, but did you know they also make an amazing breastfeeding pillow?Ergonomically designed, light weight and comfortable for both mum and bub. It's the perfect breastfeeding accessory.
Buy online from Babes in Arms for $129. 
5. Mamaway 3-in-1 Maternity and Nursing Pillow
Go from belly support to baby support with the Mamaway pregnancy and breast feeding pillow.  Made with a medical grade, hypoallergenic memory foam, this pillow is the ultimate in supportive comfort.
Buy online from Mamaway for $129. 
Loved this list and you want to find our top picks for maternity bra's click HERE.