7 Celebs Who've Shared And Celebrated Breastfeeding
When it comes to the world of the celebrity you could be forgiven for thinking that breastfeeding wouldn't even rate a mention. As it stands however, that couldn't be further from the truth.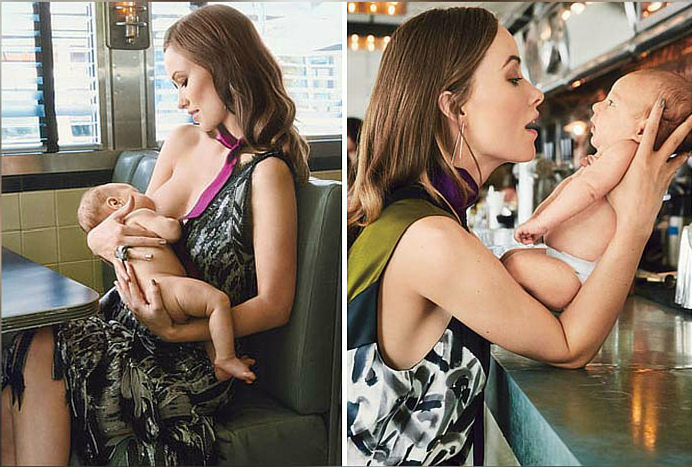 Image source: Glamour Magazine
Tinseltown and its starlets have a long history of doing their bit to normalise breastfeeding by actively and openly supporting and celebrating it.
We've rounded up our favourite celeb breastfeeding mamas for a hit of inspiration when you're groggily latching on a hungry baby for the 600th time in the middle of the night.
1. P!NK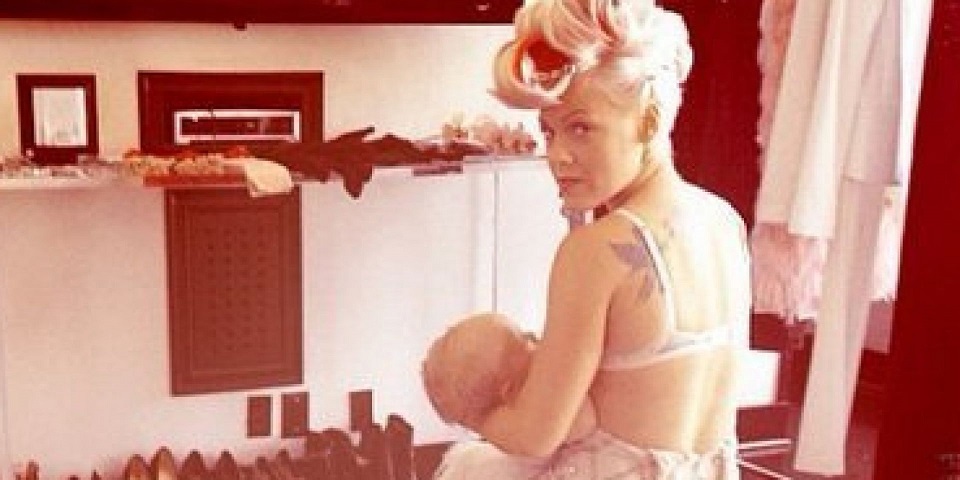 Image source: Huffington Post
Even the biggest of rockstars find time to nurse their babies. Here is P!NK embracing breastfeeding her little girl, Willow.
2. Miranda Kerr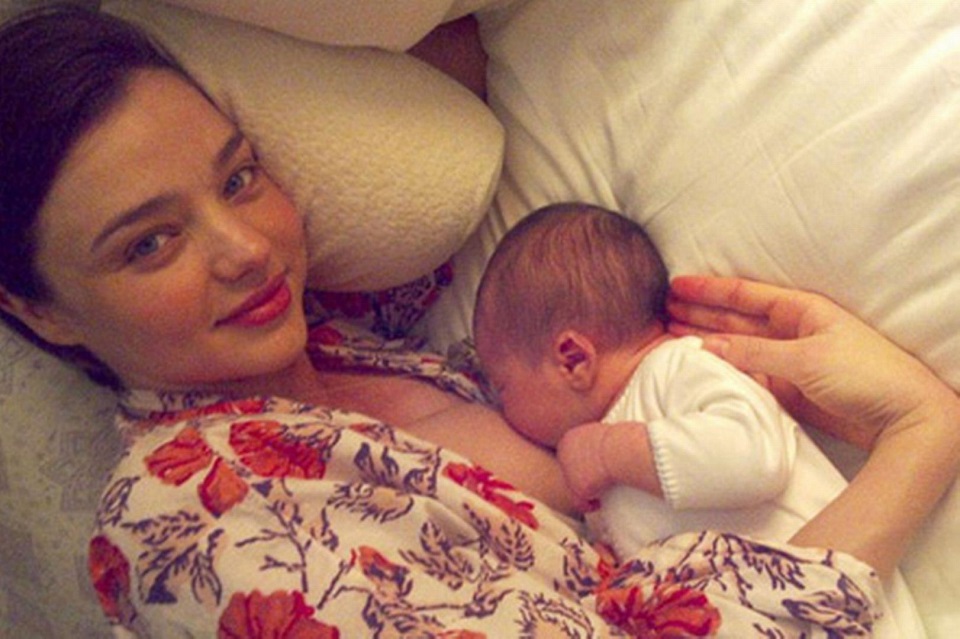 Image source: Pinterest
Our favourite Aussie Mum, Miranda Kerr feeding her gorgeous little Flynn.
3. Doutzen Kroes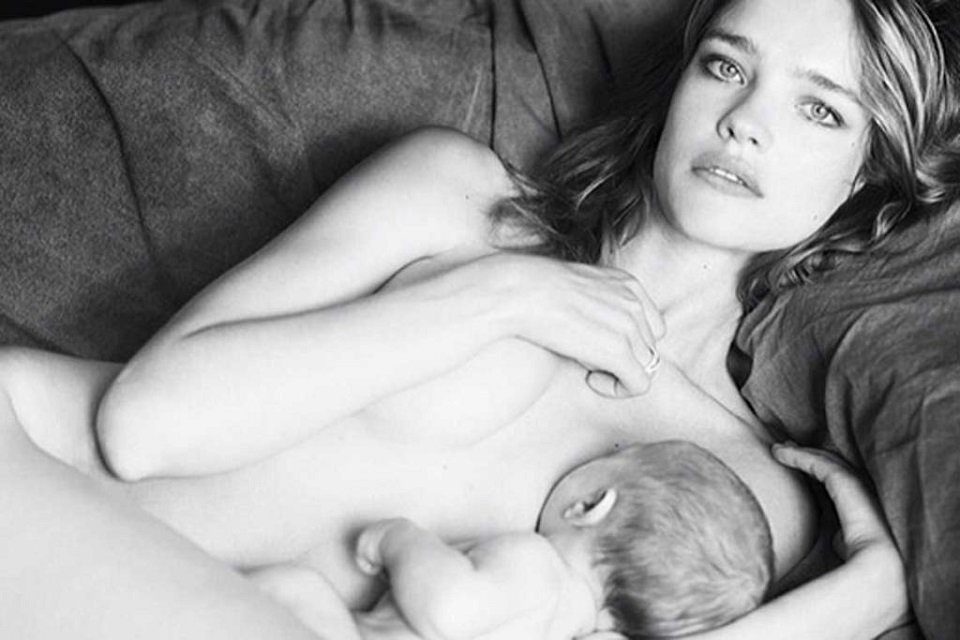 Image Source: Pinterest
Supermodel and Victoria's Secret angel and proud breastfeeder. Doutzen shared this image of herself feeding newborn son Phyllon while being prepped for a L'Oreal shoot. It might not your typical 'job' but as the mum-of-two said herself, she's a proud working mum.
4. Gwen Stefani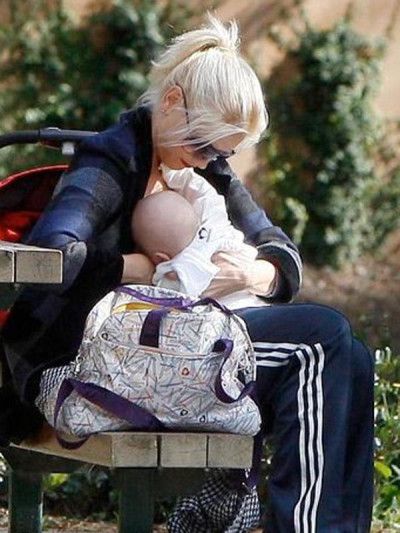 Image source: People Magazine
She could almost be mistaken for one of us! Gwen Stefani posted this shot of her feeding her son Apollo in the park while her older son Kingston played.
5. Selma Blair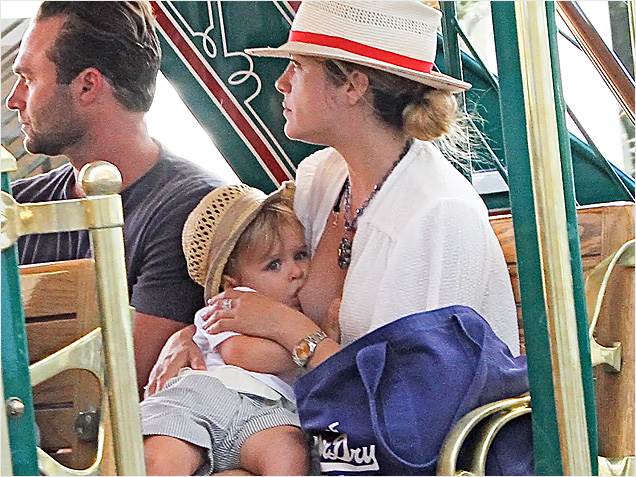 Image source: Today.com
A proud public breastfeeder, Selma was once famously told People magazine; "We all have nipples. I don't care who I offend. My baby wants to eat. If I can't get a cover over me quick enough, so be it."
6. Alyssa Milano
Tens of thousands of people saw former child star Alyssa Milano's beautiful black and white Instagram photo where she quoted Milan Kundera, Czech author of The Unbearable Lightness of Being.
"Ah, the joy of suckling! She lovingly watched the fishlike motions of the toothless mouth and she imagined that with her milk there flowed into her little son her deepest thoughts, concepts, and dreams."
7. Olivia Wilde  
Image source: Glamour Magazine
Impressing almost all breastfeeding mothers by feeding whilst posing in couture (how did she manage it without any leaks or milk squirts? Amazing!), Wilde was photographed for Glamour magazine and ended up feeding her son in the shots.
Speaking to the magazine she shared that; "Being shot with Otis is so perfect because any portrait of me right now isn't complete without my identity as a mother being a part of that. Breastfeeding is the most natural thing. I don't know, now it feels like Otis should always be on my breast. It felt like we were capturing that multifaceted woman we've been discussing — that we know we can be.
If you'd like to read information and stories on breastfeeding click HERE.