8 Celebrity Baby Bumps Working The Red Carpet
Don't let pregnancy stop you on the red carpet! Here are some pregnant celebs rocking their looks on the red carpet
One look that particularly stood out is Catfish star Nev Schulman's fiancé, Laura Perlongo, with her very pregnant belly out and jacket open. It can be hard to find something to wear while pregnant, especially to your fiancés awards night, so why not wear nothing!
We love how these celebrity mums are embracing their pregnancy weight gain and well…….rocking it on the red carpet.
Here are our favourite 8 red carpet Celebrity bumps
1.Laura Perlongo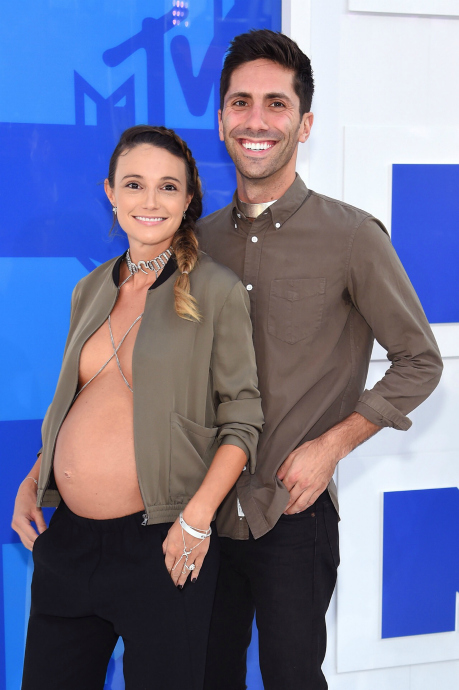 Obviously we're going to start with the fiancé of Catfish star Nev Schulman. Do you think she tried to zip it up but couldn't and just ran out of time to choose something else? Although, if I looked that good while pregnant, I'd also flaunt my belly.
2. Kim Kardashian

Last years VMAs we saw a heavily pregnant Kimmy K absolutely rocking her pregnancy curves. Standing with and supporting her husband, Kanye West.
3. Olivia Wilde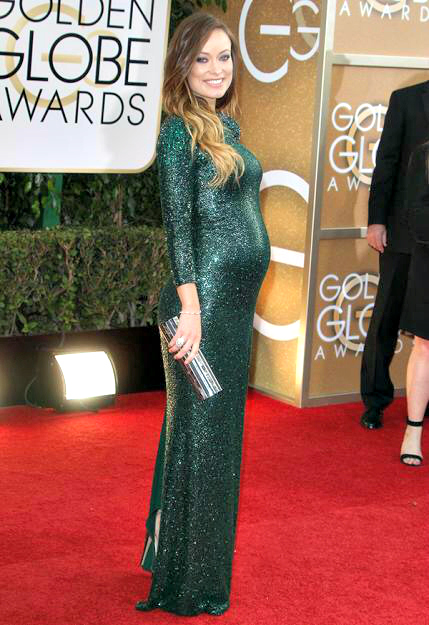 In 2014, Olivia looked Wilde in her emerald green Gucci dress, showing off her glowing bump at the Golden Globes. She and fiancé Jason Sudeikis had a son, Otis, in August that year and are again expecting at the end of this year.
4. Beyoncé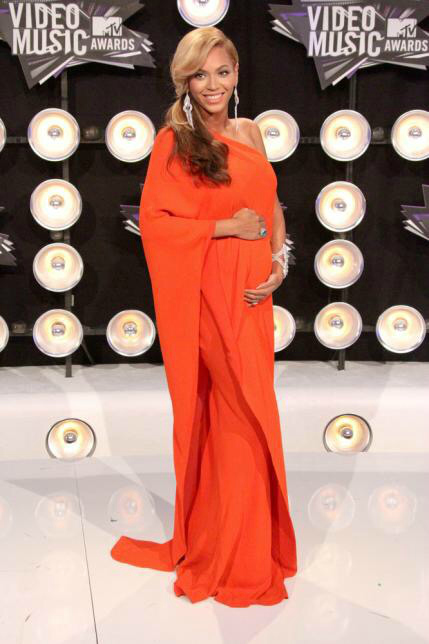 We can't do a top 8 and not include Queen B. 2011 MTV awards was the debut of the Queen of pops bump. After months of speculation, Bee glowed in a gorgeous kimono style Lanvin gown, showing us she was in fact pregnant.
5. Blake Lively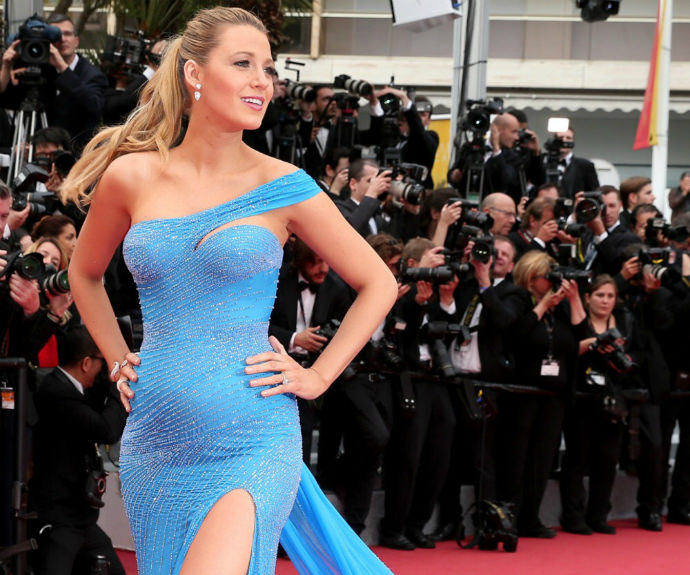 With her second pregnancy to Ryan Reynolds (lucky girl), she makes pregnant look good at the Cannes Film Festival earlier this year. In a gown by Atelier Vercase and minimal accessories, she effortlessly looks glam.
6. Chrissy Teigen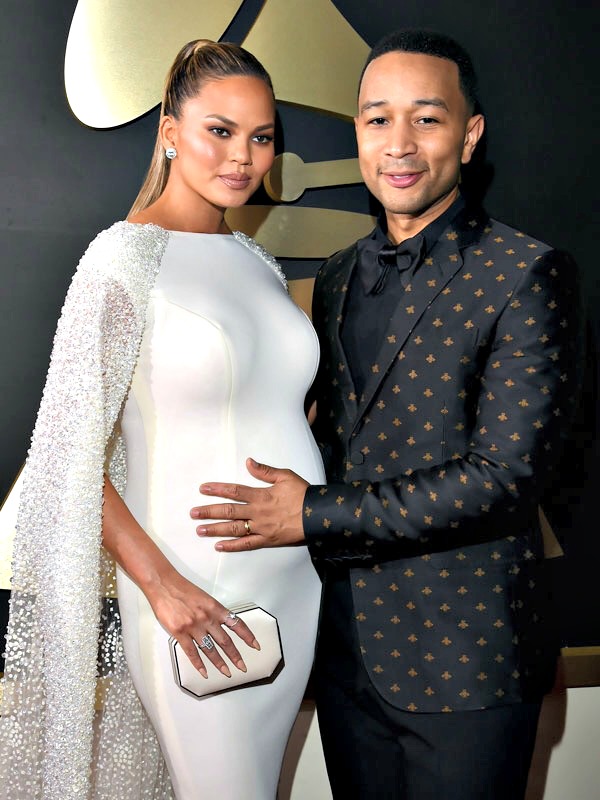 Walking the red carpet at the Grammy awards at the beginning of the year, Teigen looked ravishing in an all white gown with an embellished cape on the back. Her bump looking so amazing, it's almost like an accessory.
7. Heidi Klum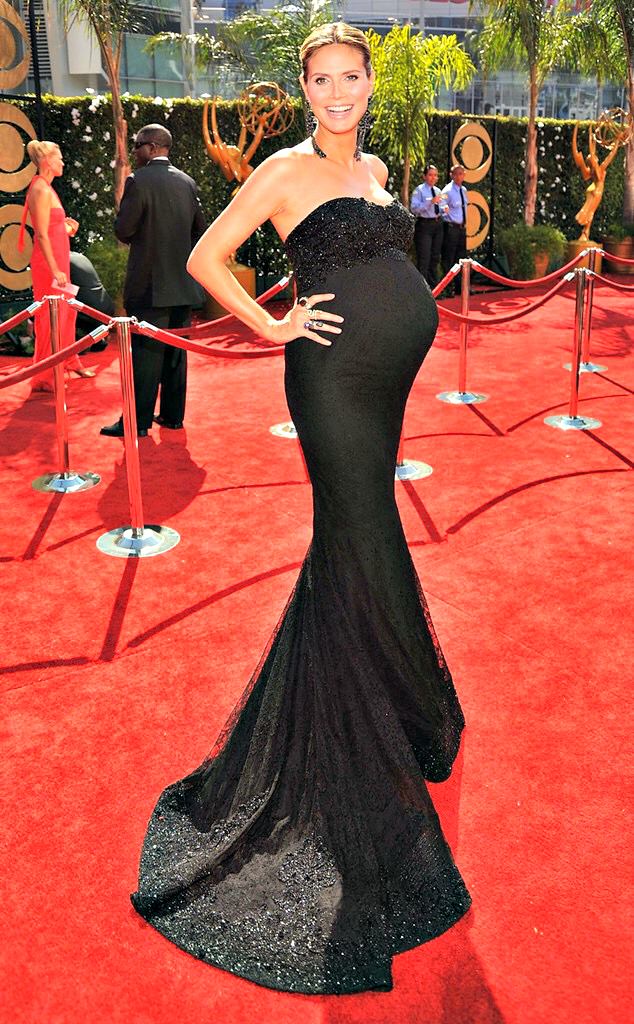 At the 2009 Emmys, model and mogul Heidi Klum was pregnant with her fourth child. Enhancing her best asset at the time, Klum looked radiant in a blinged out black gown.
8. Angelina Jolie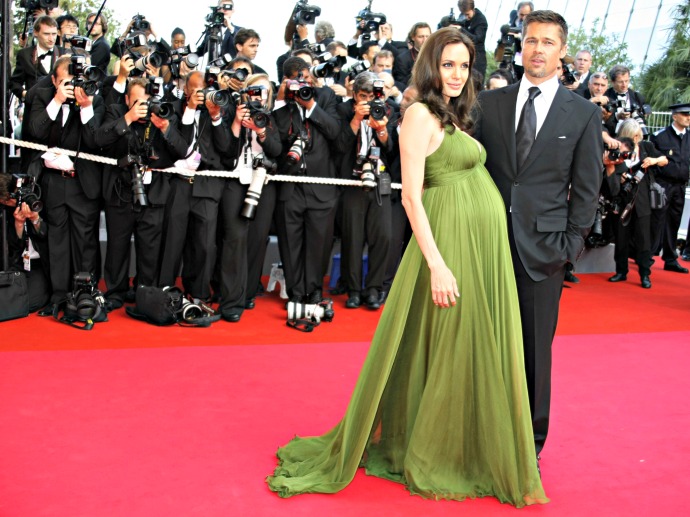 Pregnant with Brad Pitts seed, Jolie stunned onlookers at the 61st Cannes Film Festival in May 2008. Knox and Vivienne were born later that year, joining the other 4 Jolie-Pitt clan.
If want to find out more about healthy weight gain during pregnancy then click HERE.