After years of suffering, these mums' psoriasis has finally vanished!!
Anyone who has suffered from psoriasis will tell you how unpleasant it is and a condition that can so often be difficult to treat.
Two Healthy Mummy mums have recently shared a huge and unexpected benefit to using Beauty Collagen Powder by The Healthy Mummy SKIN Range. Their psoriasis symptoms have all but vanished!
Not only that, between them they've also lost over 15 kilos!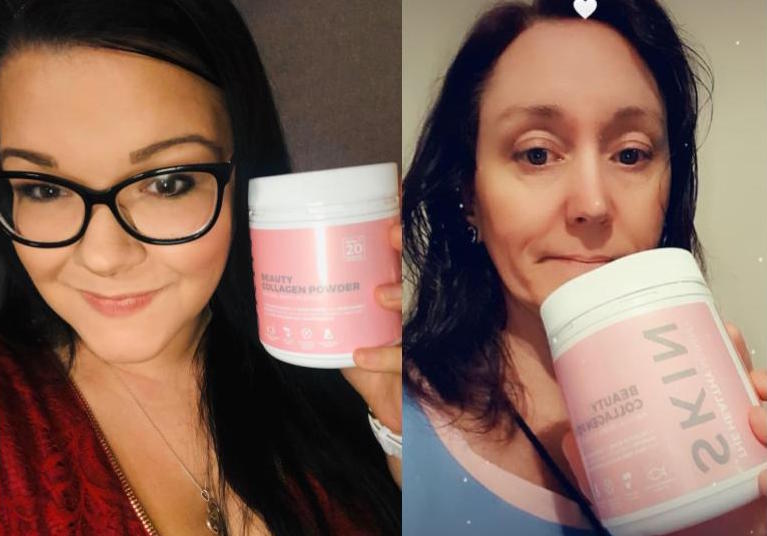 Candy Watts
Mum of four Candy had been suffering from psoriasis on her scalp for several years and had tried every trick in the book to try to soothe it.
She shares "I have used every shampoo imaginable to get some relief. Nothing helped. I found myself using so many products on top of products, this one to soothe the psoriasis that one to make my hair manageable so I could brush it without tearing my hair out, but they would just counteract each other. It was soo frustrating.
Even though she had spent thousands of dollars on different products, the symptoms of Candy's psoriasis were not improving.
"I would get massive sores on the back of my head and every time I touched my hair, it looked like my scalp was raining flakey skin. It was so embarrassing and it really hurt"
After rejoining the 28 Day Weight Loss Challenge, Candy bought her self a tub of The Healthy Mummy Skin Beauty Collagen Powder. Expecting clearer skin and longer nails, she was in for a shock! In just two and a half weeks of having 2 teaspoons in a cup of water each morning, the health condition that had plagued her for years, vanished.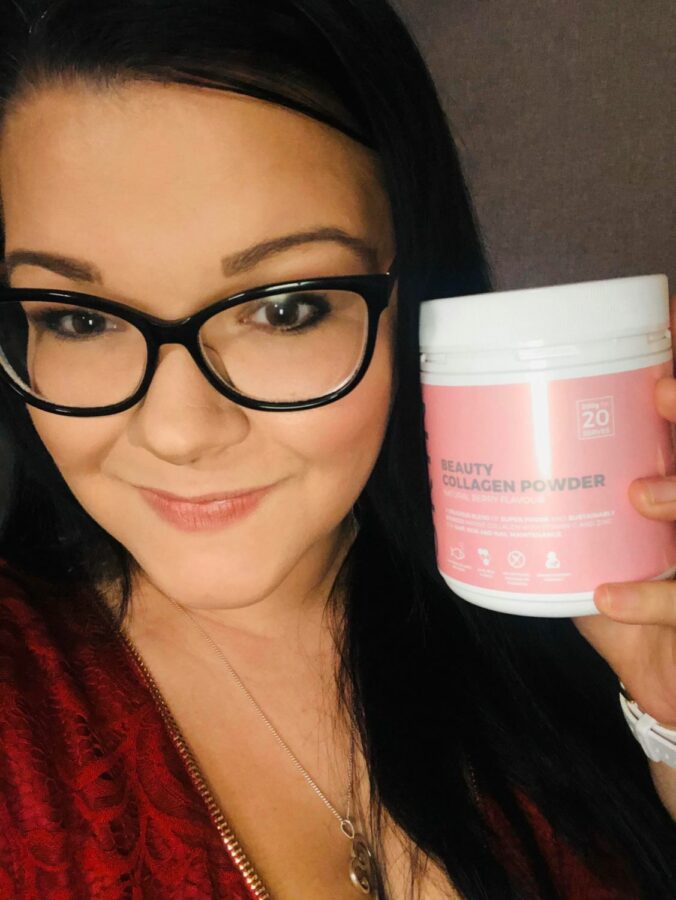 Psoriasis Gone!
"My psoriasis is gone! Like I can run my fingers through my hair with confidence! No more flakes on my black T-shirt! I had no idea it would help! I can't imagine not starting my morning without this life-saving gold in a tub stuff! And it tastes amazing. One glass of that next to my morning Healthy Mummy Vanilla smoothie(with mango) best way to start the day in a busy house."
"I just can't believe it! wish I started using it sooner! THANK YOU!!!"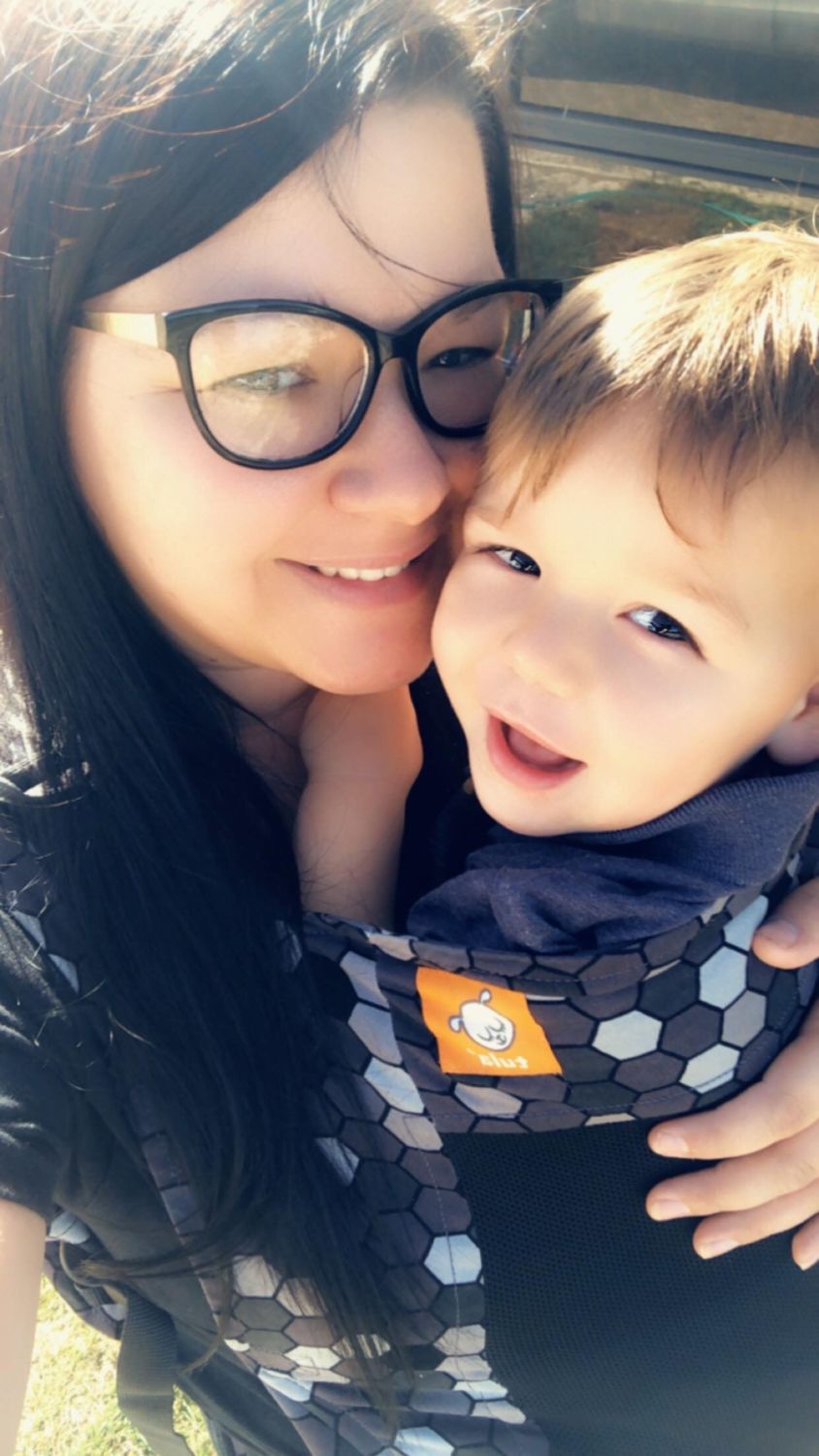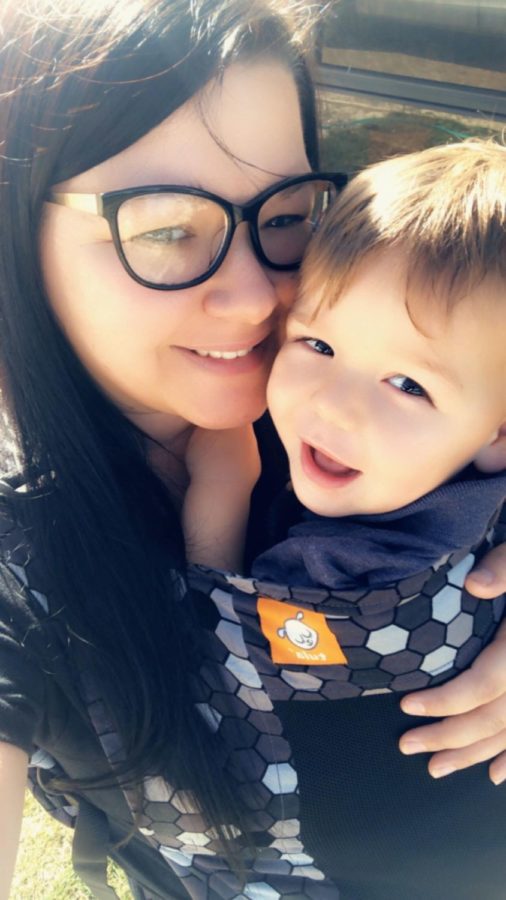 Weight Loss Results
Along with the unexpected benefit of ridding herself of psoriasis, Candy has also seen some great weight loss results. Since becoming a member 7 weeks ago, she has lost 5.5kgs and is loving The 28 Day Weight Loss Challenge.
"The best part of The Healthy Mummy programme are the recipes. They are so easy to follow and so amazing. My favourite meals are Stovetop Lasagne, Potatoe topped Savoury mince pie (Recipe available on the Challenge Recipe hub) and the Dark Chocolate and Strawberry Parfait."
"My Hubby reminds me every night I have to have dessert, not sure if he's reminding me for him or for me!"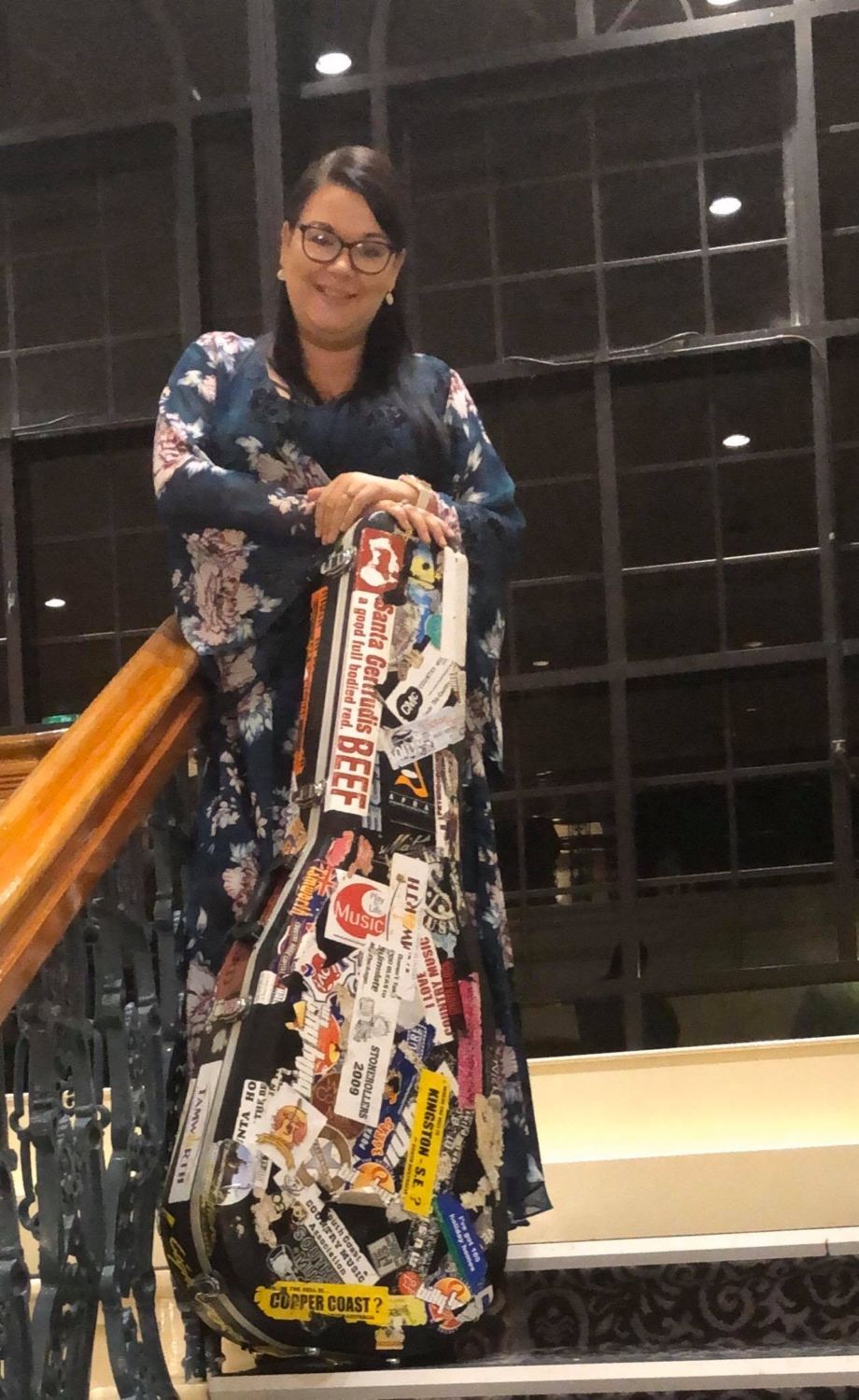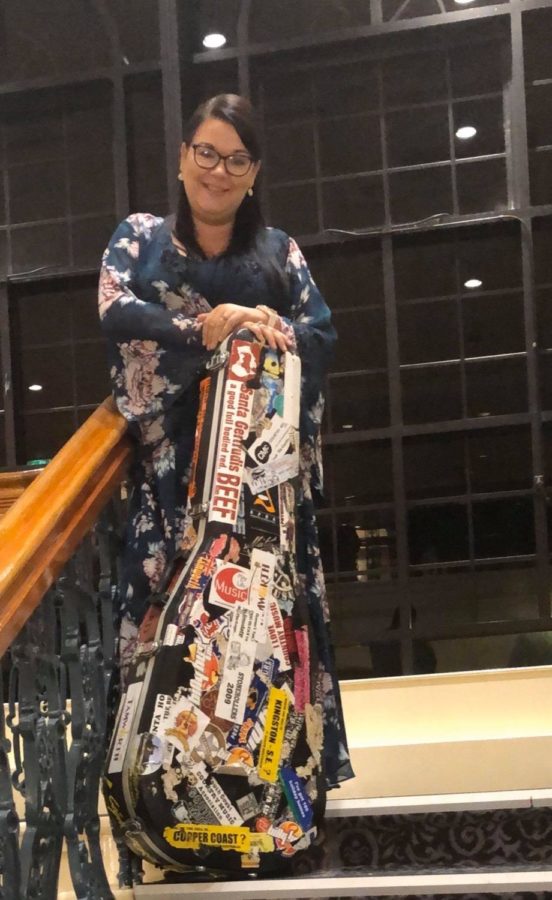 Candy shares some great advice for other mum on their own health journey.
She says. "My advice for you… find out what happens when you see your worth and don't give up! You've got this. One step at a time. Women are strong!"
Suzy Arndt
Mum of three Suzy from Perth has been a 28 Day Weight Loss Challenge member for three years. She has suffered from psoriasis for at least 16 years and like Candy had tried lots of different products to try to treat the condition. After trying The Healthy Mummy Beauty Collagen Powder, she makes sure she never runs out!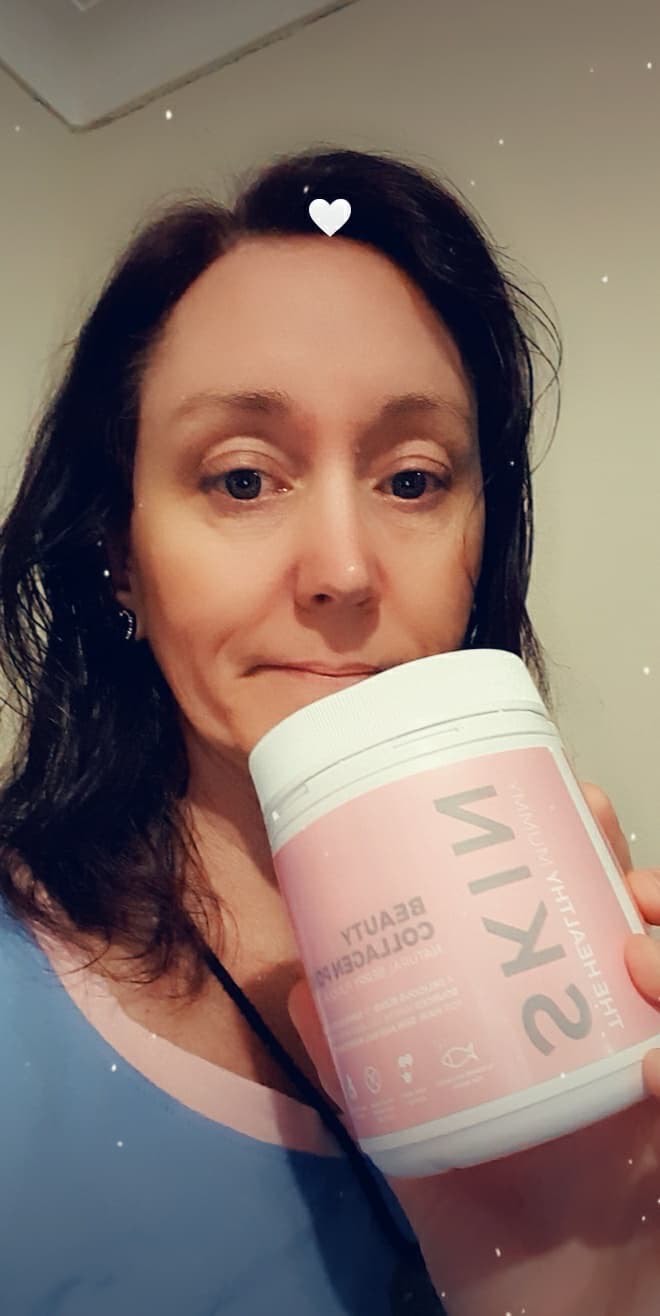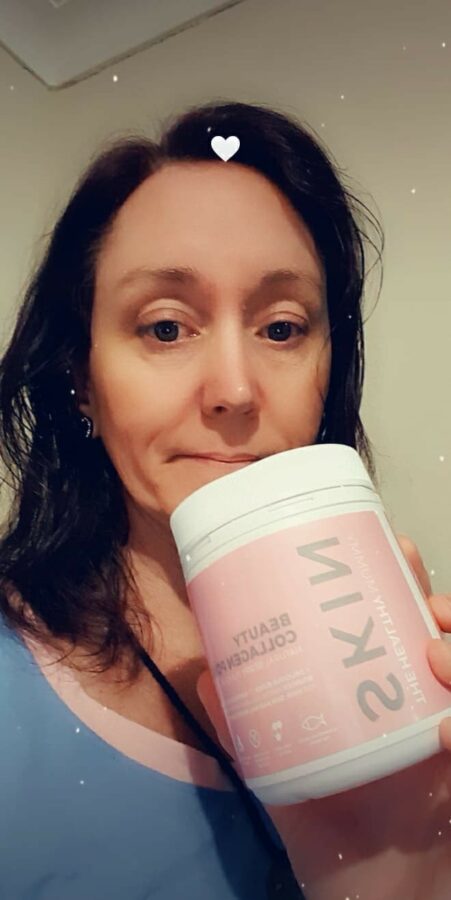 She says, "After years & years of suffering, I'm finding that my psoriasis is 90% gone, the itching, redness & scabs have pretty much disappeared. My skin is also beautiful, fewer breakouts & my daughters tell me how the dark circles under my eyes are almost gone."
Weight Loss & Health Benefits
She has also lost 10 kilos since following the Healthy Mummy but for Suzy, the focus is less about weight loss, and everything about her health and well being.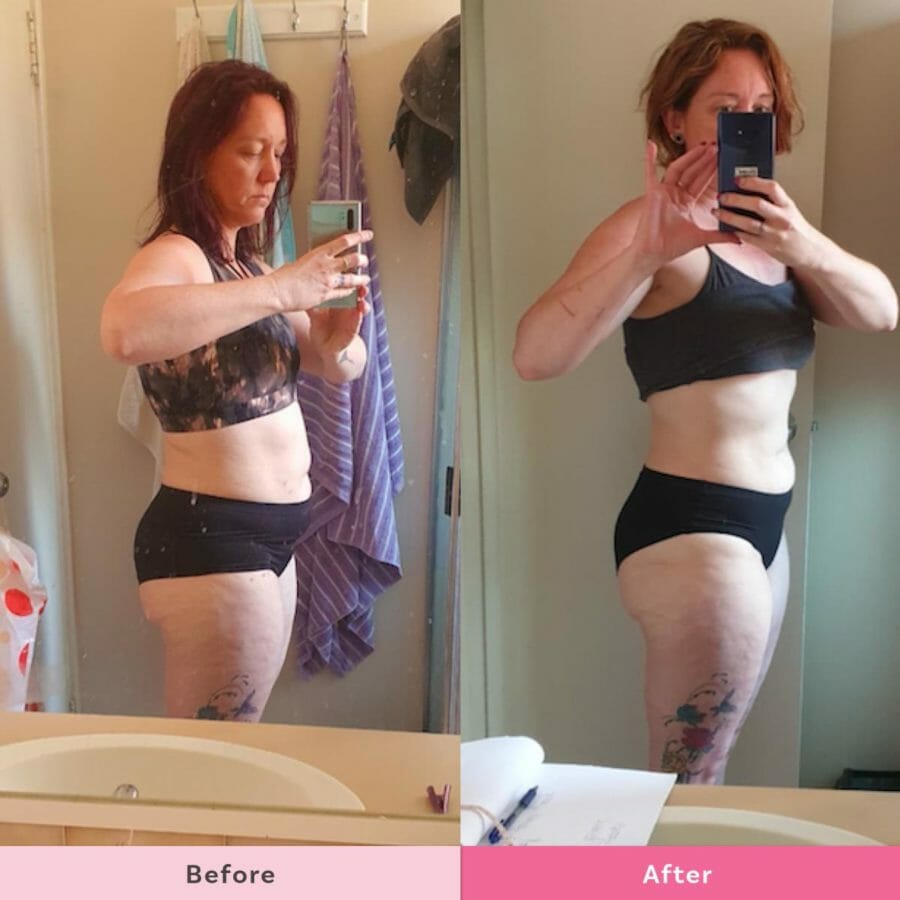 Suzy says, "I have had IBS for 16 years and found it hard to control but with The Healthy Mummy, I plan my foods out, eat regularly as the foods menu is set out for me and am having less takeaway and crappy foods.
My IBS will never be 100% controlled, but I now can leave the house without worrying where the loo is!
I love following the meal plan. Each Friday – Saturday I will create my weeks' meal plan and prep the foods on Sunday. I love that I don't have to think about what I'm going to eat as it's all set out for me beforehand."
Healthy Mummy Smoothies & Fave Meals
"I use Healthy Mummy Smoothies & love the Raspberry Ripple & +45 vanilla.
My favourite Healthy Mummy food from the Recipe Hub is the Blueberry chia muffins, Orange chia muffins & the Pumpkin & Feta Frittata is out of this world – my absolute favourite!!"
"Plan and Prepare!"
Suzy has some great advice for anyone starting out on The 28 Day Weight Loss Challenge.
"The advice I would share is plan & prepare!! When I first started I would plan 2 days at a time so I didn't get overwhelmed, but I prefer to do the whole week whilst I'm chilling watching TV and then there's no temptation to come home from work and buy takeaway."
Great advice ladies and thank you for sharing your stories with us.
Understanding Collagen: What it is and how can it help me?
Want to help boost your skin's health and vitality? Get your hands on The Healthy Mummy SKIN Beauty Collagen Powder.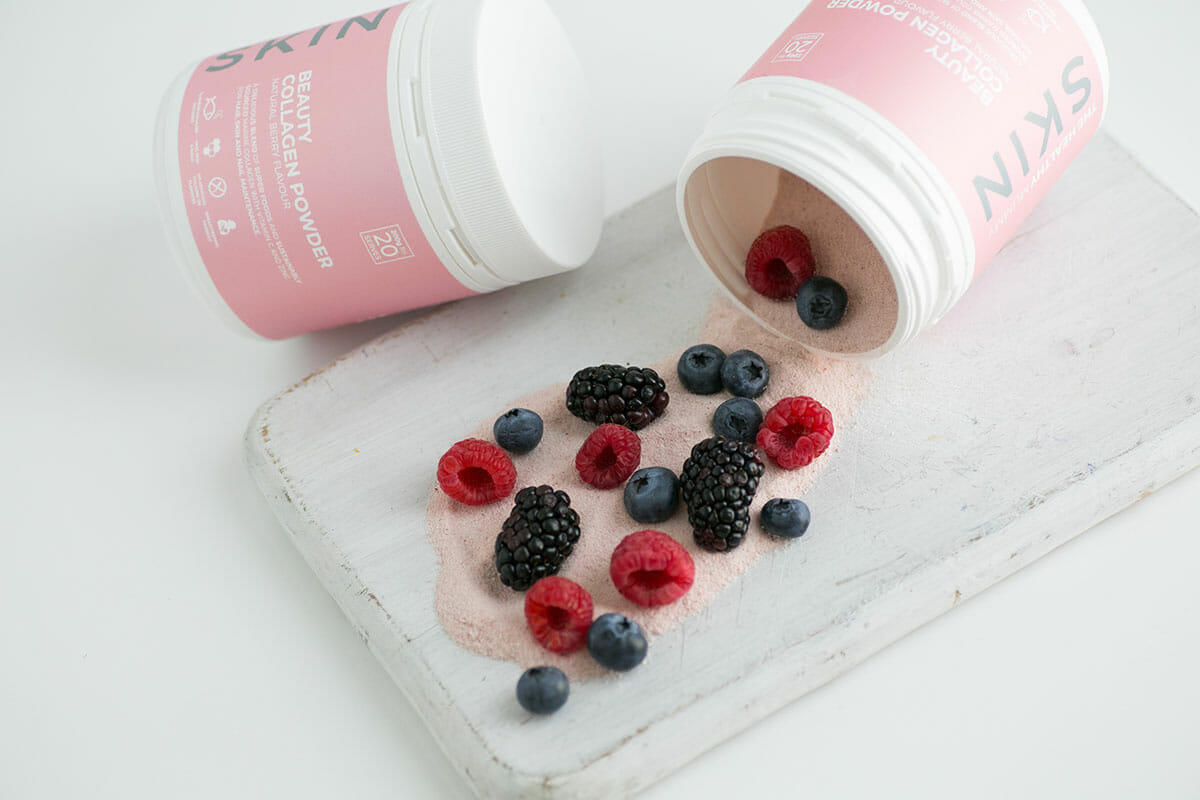 The Healthy Mummy SKIN Beauty Collagen Powder has been designed to meet the beauty concerns of tired, busy mums.
This DELICIOUS once daily addition to your beauty routine blends all the benefits you know and love of collagen with the added restorative powers of protein, vitamin C, zinc and iron.
These powerful elements work together to generate beauty from the inside by supporting:
Collagen formation in the skin thanks to the Vitamin C
Cell protection from free radical damage thanks to Vitamin C and Zinc
Healthy hair and nails thanks to Zinc
Connective tissue structure thanks to Vitamin C
Tissue building and repair thanks to the protein
Collagen type I formation in bones & cartilage thanks to Vitamin C