Alyssa Milano Teaches Us To Self Love – Scars And All
Alyssa Milano has become quite the poster girl for mums around the world. Between promoting public breast feeding and teaching us how to self love, she's doing an amazing job.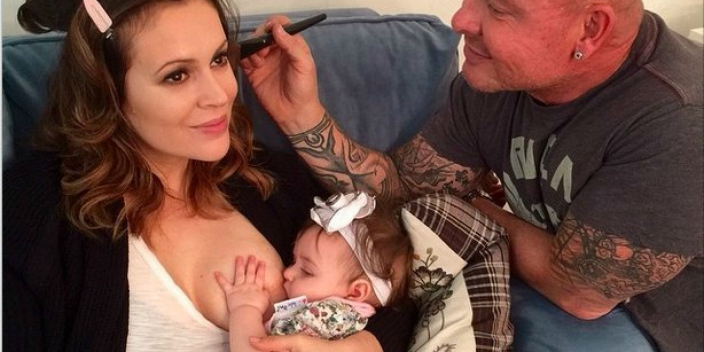 Image source: news.therawfoodworld.com
 Self Love
Alyssa Milano is a beautiful soul who freely talks about her self worth and self love. It's refreshing to see a celebrity in the public eye not rushing to get her baby weight off, saying "I do believe that the weight does come off in the right time. I really do. When I gave birth both times, I didn't rush myself to lose the weight, but eventually it did come off." Amen sister, this is what new mums love to hear.
The Charmed actress explains "Sometimes it's hard work, but to me, it took such a backseat to being a new mother and what that meant and how special and physically demanding that was alone."
Embrace Your New Mum Bod
Milano, who has Milo, 5, and Elizabella, 2, encourages other mothers to embrace their body transformations.
"I love my c-section scar, because it's where my babies came from," she said, "Be kind to yourself. And to remember what your body is put on this earth to do, which is nurture, feed, take care of a child. Everything else is sort of irrelevant." Preach it sister.

Alyssa, you keep being you. Your encouragement is charming.