Amy Schumer, we salute you. Keeping it real. Always.
When we heard our favourite funny woman had posed for a naked maternity shoot, we knew it was going to be tongue-in-cheek.
Yep, Amy's pregnancy shoot is a VERY far cry from Demi Moore 's 1991 Vanity Fair front cover pic.
ASchu is naked and pregnant, but there's also a hilarious twist…
Amy Schumer bares all in her naked pregnancy shoot
The 37-year-old Trainwreck star posted a black and white snap of herself completely naked chasing ducks in the park. She captioned the pic: "On a chilly Nola morning, it's best to chase ducks with nothing weighing you down except a baby.
"Photo by @heathersten for the @nytimes on a rainy night it's also a good idea. Thank you @zinomanjason for your profile on me. Brutally honest. My favorite (sic) kind of honesty. See you in another 10 when you write about me again. Article on nytimes.com."
She's referring to Jason Zinoman's article in The New York Times, titled: Amy Schumer Doesn't Care What You Think (That Much).
Zinoman refers to the picture in the article and states, "Schumer has always been anchored by a core of confidence, as the photo here of her running naked across a park demonstrates."
During the interview, Amy told Jason that she believes she has vomited "980 times" since falling pregnant, as she's suffering from hyperemesis gravidarum.
What's more, the I Feel Pretty actress reveals that she is looking forward to welcoming her first child with her husband Chris Fischer, as she believes it will bring her the happiness that fame and wealth didn't.
"Young me thought this would bring some other level of joy," she says. 
"I think I will experience that with a baby. But other than that, it doesn't exist."
In another snap on photographer Heather Sten's Instagram for the article, Amy can be seen in the nude holding up moss to use as a bra in New Orleans.
The mama-to-be, who is due in May, says she really doesn't care what others say about her naked, pregnant body.
She added: "As someone who has been told a million times they are fat and ugly, it does not matter!"
We think you look amazing, Amy.
Amy Schumer declares Meghan Markle is her 'nemesis' in a hilarious video – find out why
Amy Schumer has been hospitalised for hyperemesis gravidarum
The Healthy Mummy Pregnancy Smoothies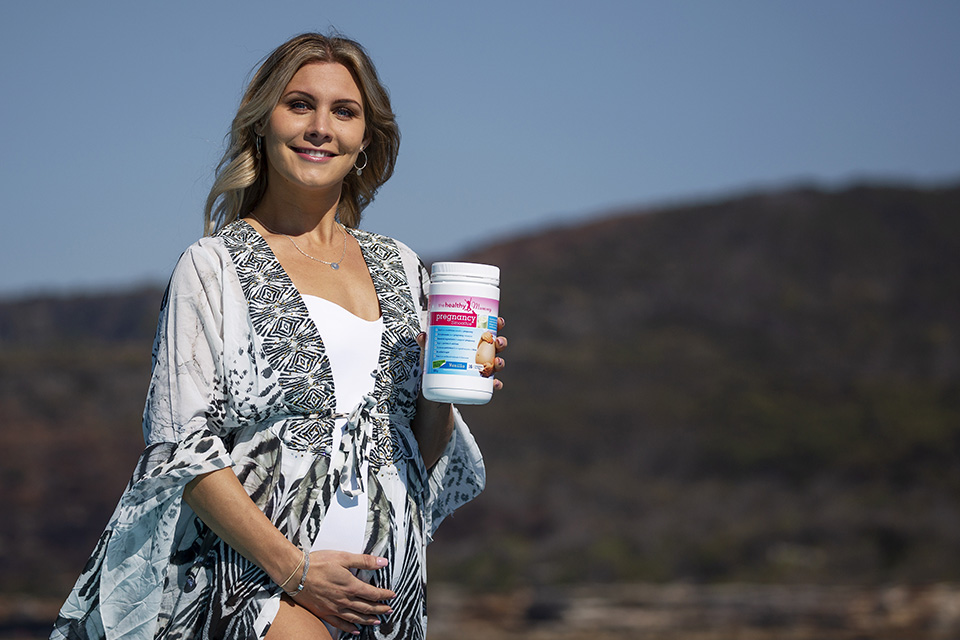 Are you currently pregnant? Then you should try our yummy Healthy Mummy Pregnancy smoothie.
If you are suffering from morning sickness and find eating food difficult – our smoothie is a great way to nourish your body with an easy to drink smoothie- it also contains ginger.
The Healthy Mummy Pregnancy Smoothie is designed to complement, not replace, your prenatal vitamin intake. Our nutritionists ensured that the vitamins and minerals in the smoothie are at a low level so there is no risk of doubling up on any pregnancy vitamins.
It is ideal as a high-protein, high-calcium snack in pregnancy. You can download the Pregnancy Smoothie Label here.
To purchase yours, click here.
*Please note that The Healthy Mummy Pregnancy range promotes healthy weight gain in pregnancy*