Audrina Patridge Breastfeeding Baby Kirra Is Simply Perfect
The Hills star, Audrina Patridge, gave birth to Kirra in June this year, and by the looks of it, she is loving her new role as mum.
Effortlessly breastfeeding Kirra, and looking radiant in a photo taken by her sister.
With the hashtag 'mom on the go', Audrina looks beautiful and it looks like breastfeeding came naturally to her too.
Not What It Seems
Even though this image looks amazing and can make new mums a little jealous with how easy it looks, she assures us it wasn't this easy from the get go. Celebrities can struggle too, and struggle she did. For the first two weeks, Audrina admits that breastfeeding was so painful, saying it was even more painful than the caesarean.
Not The First Time
Audrina has been captured more than once in a precious feeding moment. Another time with a lace wedding gown at her waist, out dress shopping.
That's very brave. I couldn't feed in public, let alone with an un-purchased lace wedding gown close by. Once I released them, my breasts were like gurney's ready to spray your tiles clean.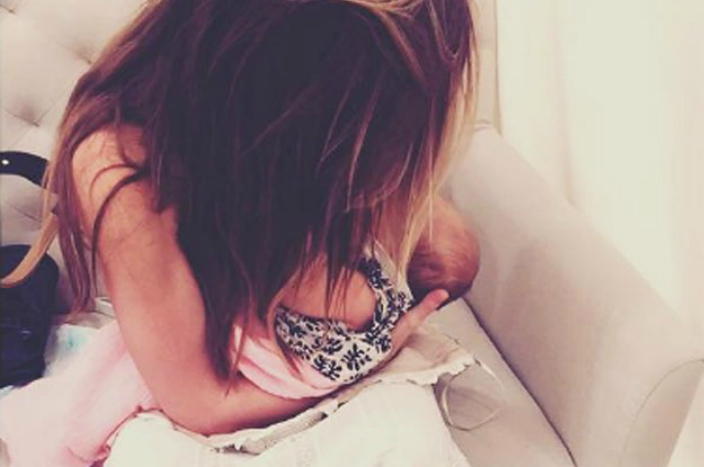 Image source: viralspecials.com
We love how breastfeeding is being normalized thanks to celebrities and social media. Others taking a stand to normalize such a normal concept are celebrities such as Alyssa Milano and Chrissy Teigen are among many who are using hashtags to #normalizebreastfeeding and #freethenipple.
Let's also normalize any type of feeding. Bottle, breast – they're both the best.