This banana bread proves Meghan Markle is just like us
Warning: this is going to make you feel peckish!
While in Australia on offical royal duties, day two has seen Meghan and Harry visit Dubbo where Meghan bought along a HOMEMADE treat.
She made none other than a loaf of banana bread and tea! Finding the time to bake this loaf shows that indeed, Meghan is 'just like us'!
See the recipe below.
Photograph of the banana bread that the Duchess of Sussex baked for the Woodley family for a visit to their farm in Dubbo #RoyalVisitAustralia pic.twitter.com/xFKFci2mbK

— Lizzie Robinson (@LizzieITV) October 17, 2018
Meghan Markle baked this favourite recipe of ours
Meghan and Harry are currently staying at Admiralty House in Kirribilli, which is where Meghan is said to have baked her baking session.
Meeting with a local farming family, the Woodleys, Meghan bought her ginger and choc chip banana bread for them all to try. the healthy banana bread recipe is one of the best specialties of Meghan.
Just like our Banana Bread with Secret Ingredients, ginger gives the bread a great kick and flavour (plus it's great for morning sickness).
We have this delicious Choc Chip Banana bread as a part of our 28 Day Weight Loss Challenge, combine this recipe with our secret ingredient bread above and boom! You will have the exact banana bread Meghan made!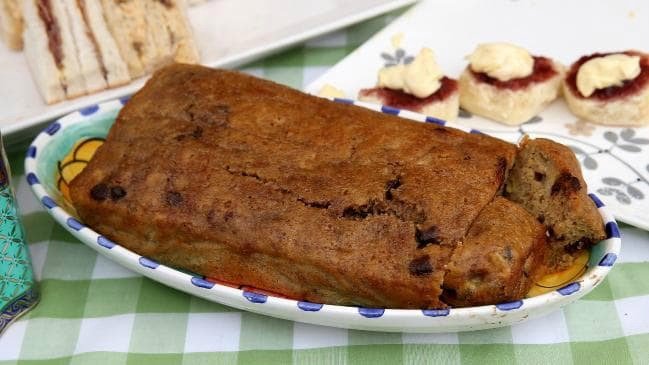 Check out some of our other kinds of banana bread (if you can't tell, we love banana bread!), we have:
Check out Meghan's healthy eating and exercise pregnancy plan (there's one of these Banana recipes included!)
Want more healthy and delicious recipes like this?
The 28 Day Weight Loss Challenge is full over healthy recipes that are nutritionist-approved and fully customisable.
From family-friendly to breastfeeding pregnancy-friendly, there is something for everyone!
Join up to the 28 Day Weight Loss Challenge and access over 4,000 recipes.