Bec Judd shares how painful breastfeeding really was for her
For anyone who found breastfeeding painful, you're not the only one! In fact mum-of-four Bec Judd recently revealed her excruciating experience!
The author, TV and radio presenter shared a picture on her radio show, The 3pm Pick Up's Facebook page of her MASSIVE boobs  following the birth of her first son, Oscar.
"I look like Dolly Parton, don't I, on steroids. I was skinny arms and legs and bazookas out to here," Bec says.
Bec Judd tells all about breastfeeding!
The above photo is a sneak peek into her new book, The Baby Bible which features pictures and stories from her pregnancies.
Speaking to News.com.au, Bec Judd chatted about how much her body changed when her milk came in.
"I couldn't believe when they came in, this picture was taken about day four and I remember as it was coming in I could feel these boobs, they were getting so hot and tingly," she said.
Bec went on to say that the pain when her milk came was so painful, worse than when her epidural wore off!
"I cried all night and my mum was there and my mum started crying because she said 'you're hurting so much and I don't know what to do, like I never had this when my milk came in.' She ran and got me some cabbage leaves and I was on all the drugs for it and I bawled for about two days," said the mum-of-four.
Bec and AFL husband Chris Judd are parents to Oscar, 7, Billie, 4 and one-year old twins Darcy and Tom.
Was breastfeeding tougher than you expected? Here are 7 common breastfeeding struggles mums experience.
We also have a New Mums Support Group for all you mamas to share tips, photos, stories and advice at this important life stage!
Our Healthy Mummy Smoothies are breastfeeding-friendly?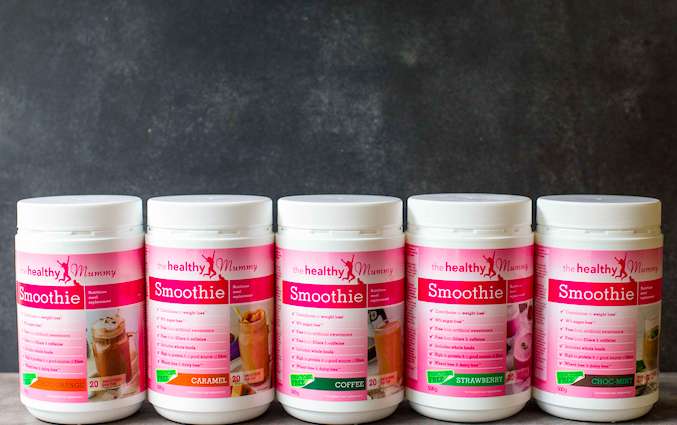 The Healthy Mummy Smoothie offers an excellent source of essential vitamins, minerals, nutrients & important antioxidants. It does not contain any weight loss accelerants, caffeine, no gluten and is dairy free. It is also a non Genetically Modified product!
Our smoothie range is also 96 per cent sugar free,  breastfeeding safe and is designed to help to support milk supply!
If you would like to learn MORE about our smoothie range download our smoothie information fact sheet here OR you can download the smoothie label and ingredient list here.
You can also check out our delicious flavours HERE.
Breastfeeding Plus – a new product to support mums and their milk supply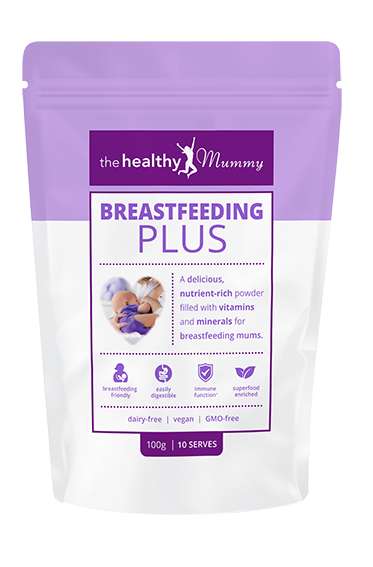 The Healthy Mummy's Breastfeeding Plus can help give new mums a boost of energy (and let's face it, we can all benefit from that) and has been linked to better mental health during the postnatal period.
If you want to prolong your breastfeeding relationship, or boost a low supply, Breastfeeding Plus can be beneficial.
Breastfeeding Plus can assist with energy levels, immune function and support breast milk supply by providing mothers with a boost of vitamins and minerals to aid in recovery post birth. The aim of this product is to focus on mums nourishing their body to feed their baby.