Gwyneth Paltrow Says Biggest Health Trend For 2017 Is Clean Sleeping
How many hours of sleep do you get each night? If you've got a newborn, you're lucky to string together a solid four hours (let's be honest, if you've got kids under five sleep is a luxury).
Actress, mum-of-two and all-round zen goddess Gwyneth Paltrow says 'clean sleeping' is the hottest thing in health for 2017 – and you should be aiming for 10 hours of blissful shuteye a night (with a copper pillow).
Gwyneth penned an article for The Daily Mail outlining why she thinks sleep is so important to our wellbeing.
"If you find yourself feeling irritable, anxious or depressed, if you get easily frustrated, forgetful or struggle to cope with stress like you used to, it could be because you're not getting enough good-quality sleep," she explains.
"The lifestyle I lead is based not just on clean eating, but also on clean sleeping: at least seven or eight hours of good, quality sleep — and ideally even ten."
Sleep Comes First
According to Gwyneth, while she's a big believer in health and wellness, she's no expert, so called in the big guns to explain why sleep is the key to making your 2017 even better.
Here are what her health experts advise:
Gwyn's nutrition expert Dr Frank Lipman says that, "poor-quality sleep can be unsettling for the metabolism and hormones, which can lead to weight gain, bad moods, impaired memory and brain fog, as well as serious health concerns such as inflammation and reduced immunity (which can increase your risk of chronic disease).
"And it goes without saying that poor sleep is terrible from a beauty perspective." 
Nutritional scientist and hormone adviser Dr Laura Lefkowitz spoke about how to age gracefully.
The simplest and most direct route to ageing gracefully, maintaining a slender waistline and enjoying glowing skin and lush hair is getting as much as nine hours of good sleep every single night," she says.
Detox expert Dr Alejandro Junger says we need to ban bedtime snacks.
"Resist midnight snacks to prevent the digestive process from disturbing your sleep.
"In order to allow the body really to cleanse overnight, keep a regular 12-hour fasting window. So if you finish supper at 8.30pm, you shouldn't eat breakfast until after 8.30am the next day."
Osteopath and pain expert Vicky Vlachonis says, "Massage special trigger points on the back of your head just before bed. There are specific points on the skull that are known to have therapeutic effects."
Lay Your Head Down…On A Copper Pillow
It may not sound terribly comfortable, but it's not quite what you think. Gwyneth explains that it's a pillowcase infused with fine strands of copper oxide, which is supposed to prevent the formation of and perhaps even reduce wrinkles.
"Copper plays a role in helping to boost elastin and collagen in the skin and is believed to have antimicrobial properties that fight bacteria and could help tame the spots and acne that can re-appear in middle age," she explains.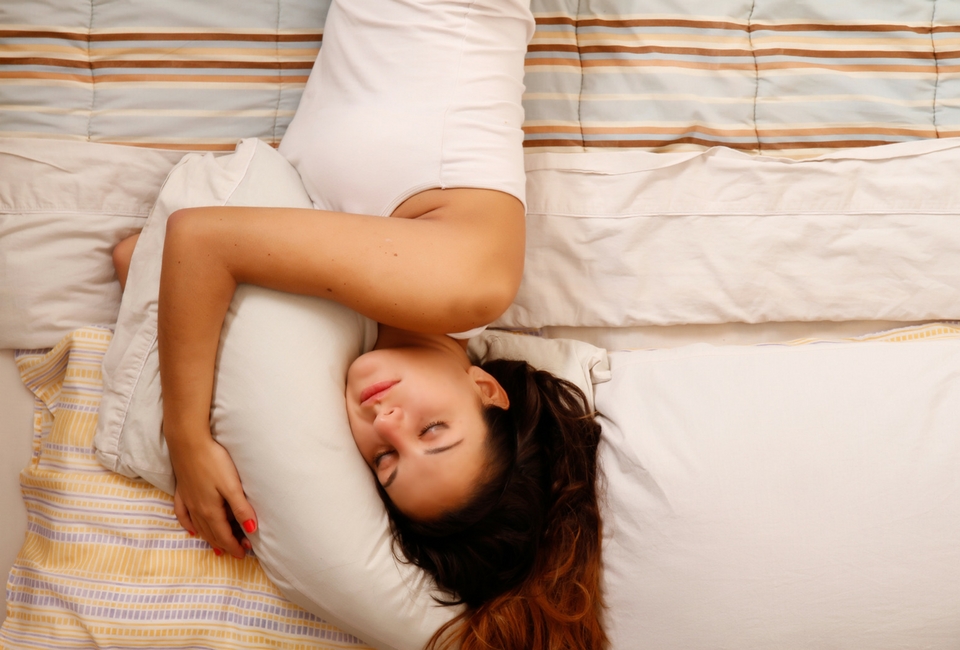 "When your face is in contact with the pillowcase, copper ions are supposedly transferred into the upper layers of your skin, where they help support cell renewal," she says.
So what do you think mummies? Do you think 10 hours of sleep on a copper pillow will be part of your 2017 health plan?