Carrie Bickmore shares the hilarious realities of parenting on social media
Celebrities often give a very glamorous picture of motherhood, but not Carrie Bickmore!
It's not the first time The Project host has 'got real' about her views on motherhood and her latest snaps are hilarious.
'Instagram versus reality': Carrie Bickmore shares the less glamorous side of parenting
Carrie, 38, shared two contrasting images of herself with her two-month-old daughter Adelaide. The first is a funky showbiz pic of her napping with her newborn on lap, hat perfectly positioned.
The next, the tired mamma can be seen exhaustedly sprawled across a couch – a lot less glam than the first!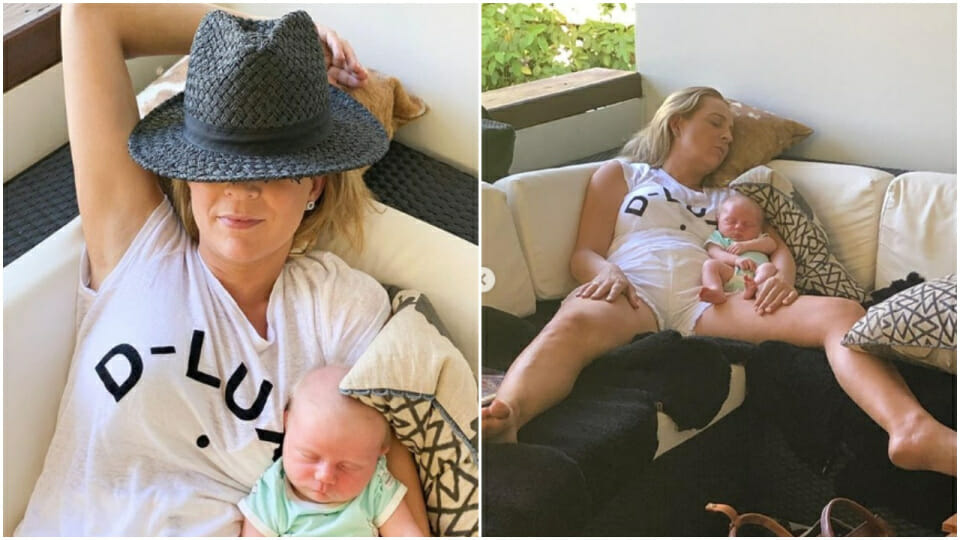 "INSTAGRAM verses REALITY (swipe right)," the mum-of-three captioned the photos.
"1st pic was taken on a flattering angle, with some props, some casual hand positioning, some clever cropping and a nice little filter added.
"The 2nd was the real moment captured without my knowledge a couple of weeks after Adelaide was born before I woke up and suggested we take a nice shot."
Carrie's refreshingly honest pics resonated with mums everywhere.
View this post on Instagram
"I love that you are so raw and real! Sincerely a first-time mum who is definitely the picture on the right," one fan commented on the pic.
Another follower added: "You are a total legend for posting both…We can definitely relate, finally, someone shows what it really looks like!"
Way to keep it real, Carrie!
We just love how open and candid Carrie was about motherhood when pregnant with Adelaide. She also shared how she was both excited and terrified of being a mum of three.
Are you a breastfeeding mum? Try our breastfeeding-friendly smoothies.
Our meal-replacement Smoothies have been formulated by leading nutritionists to be the perfect companion to a busy mum's life when trying to lose weight. They're breastfeeding-friendly.
See some of the amazing results Mums have achieved by drinking our Smoothies here.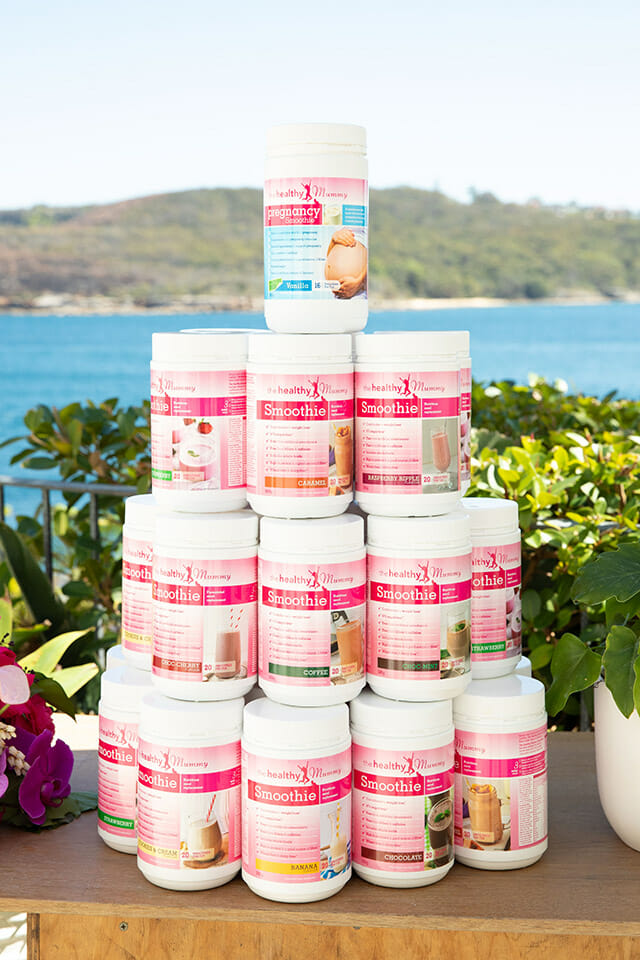 How can Healthy Mummy Smoothies benefit you?
Healthy Mummy Smoothies are an excellent source of essential vitamins, minerals, nutrients & important antioxidants
They don't contain weight loss accelerants, caffeine, gluten and are dairy-free. They are also a non-Genetically Modified product.
They can help with weight management when used as part of a diet and exercise plan
They provide the best possible nutrition for energy
They're breastfeeding-safe and are designed to help to support milk supply
They're low GI & high fibre which helps you feel fuller for longer and aids digestion
They're quick and easy to prepare and taste delicious
They're high in protein & lower in sugar than any other product on the market – see a comparison table.
To learn more about our Smoothies and or to purchase yours CLICK HERE.