Just because she's famous, it doesn't mean Carrie Bickmore is immune to the problems many women face while pregnant.
In fact, The Project star has been refreshingly honest about her struggles, sharing the unglamorous side of pregnancy with her fans.



View this post on Instagram
Carrie's pregnancy woes
The 37-year-old TV star recently shared a picture of herself in a pelvis brace, captioning the pic: "Now adding a sexy pregnancy pelvis brace to my outfit… fashionista #pelvispain #backpain #everythinghurts."
Many mums could relate to Carrie, with one telling her: "I'll never miss those awful pubic bone pains. It's amazing what we go through to bring such love and joy into the world!"
Another mum added: "I had the same, but as soon as they are born it goes. Not much consolation when you are in a world of pain."
And another: "I had that with my second child. I had to get up every couple of hours at night because it hurt so much in bed. Had physio and did water classes for pregnant women but it still hurt!"
In June, Carrie – who is also mum to Oliver, 11, and Evie, three – shared a picture of herself crouching down by the toilet.
"Morning sickness. I thought it would have passed by now but it's not going away," she wrote.
"Why the hell is it called morning sickness when it is 24/7. Relentless. If I am hungry I feel sick, if I eat I feel sick, if I sleep I feel sick. Coffee, healthy food, water, pregnancy tablets, CHIPS."
Carrie also shares the joys of pregnancy
But it's not all bad news, the expecting mama also recently highlighted some of the joys she's experiencing while pregnant. She recently shared a video of her baby moving inside her.



View this post on Instagram
"Love a little hand feeling it's brother or sister kick," she said of the clip, which shows one of her older children's hand on her bump.
Did you suffer from morning sickness or pelvic pain? What helped you get through it?
If you are currently pregnant and experiencing any pregnancy woes, we advise you seek help from your GP.
Carrie reveals she needed counselling after her traumatic second birth
Carrie Bickmore reveals she spies on other mums
For more celebrity news, click HERE.
The Healthy Mummy Pregnancy Smoothie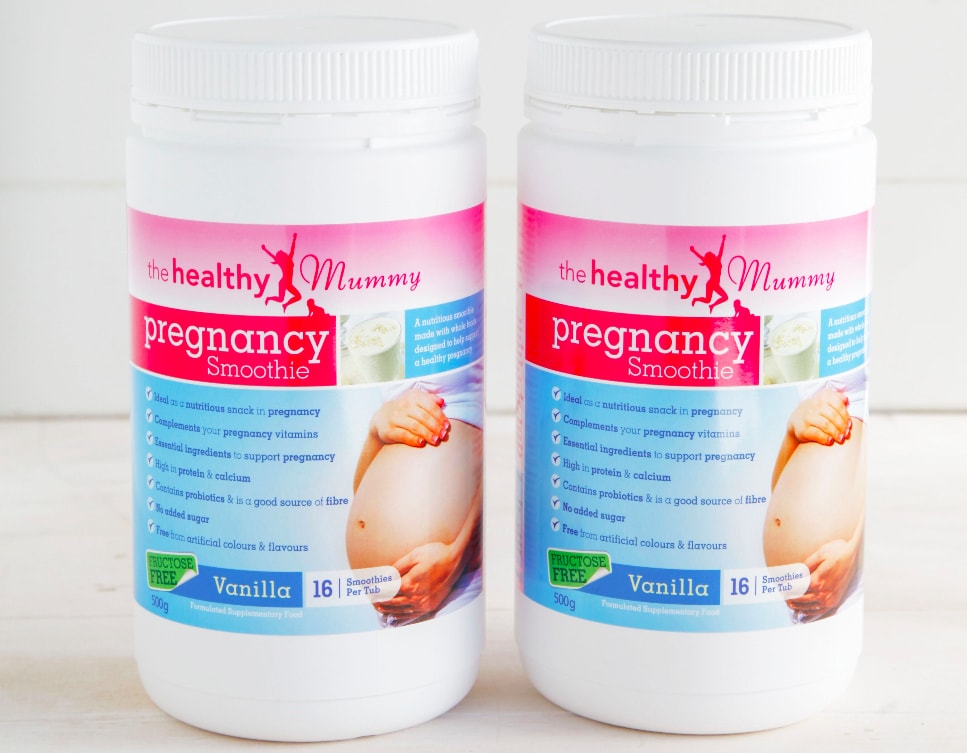 Are you currently pregnant? Then you should try our yummy Healthy Mummy Pregnancy smoothie.
The Healthy Mummy Pregnancy Smoothie is designed to complement, not replace, your prenatal vitamin intake. Our nutritionists ensured that the vitamins and minerals in the smoothie are at a low level so there is no risk of doubling up on any pregnancy vitamins.
It is ideal as a high-protein, high-calcium snack in pregnancy. You can download the Pregnancy Smoothie Label here.
To purchase yours, click here.
*Please note that The Healthy Mummy Pregnancy range promotes healthy weight gain in pregnancy*