Hilarious Celebrity Santa and Elf On The Shelf Photos
From January to November we teach our children about stranger danger. We teach them not to engage with strangers and to tell an adult if a stranger talk to them.
But then December arrives and we FORCE them to sit on a stranger's lap just so we can get a photo to send around to our relatives. In some homes even a 'magic' elf comes out and watches them, like something out of a CIA movie. Ahh Christmas, what a great time of year.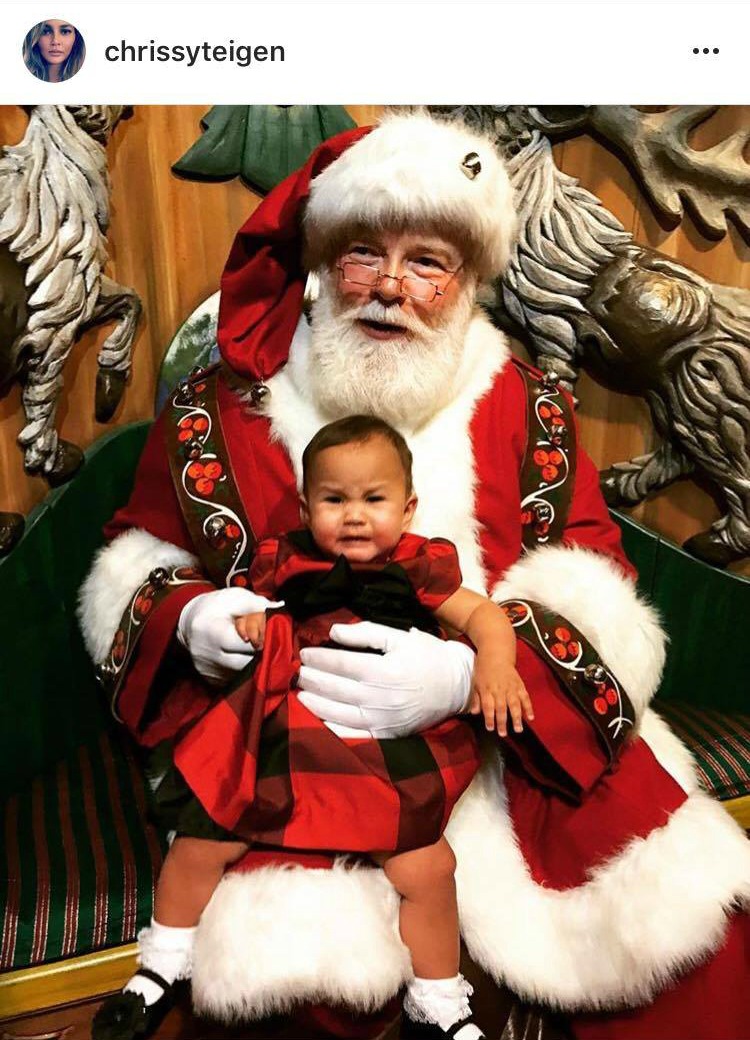 Celebrity Santa Photos
Chrissy Teigen
The always hilarious model and Lip Sync Battle co-host, shares Luna's first Santa encounter (above). Her caption is what makes us giggle.""She did such a good job!" "She didn't even cry!" We only share what we want you to see, my loves. Lol." Lol, indeed Chrissy.
Jessie James Decker
This singer/songwriter shared a hilarious throwback photo to get us in the Christmas spirit. Her baby is none the wiser to what's going on, Viv on the other hand; she has her reservations.
Mariah Carey
The Queen of Christmas herself. If you don't have Mimi's, All I Want For Christmas, on repeat every December, do you even celebrate Christmas?
Mariah's kids, Roc and Roe, look ecstatic to see the big man in red, in the flesh.
Tori Spelling
This power mum has all four kids dressed and clean for one of the best Santa photo's we've ever seen.
We're not sure how she managed that with ANOTHER one on the way.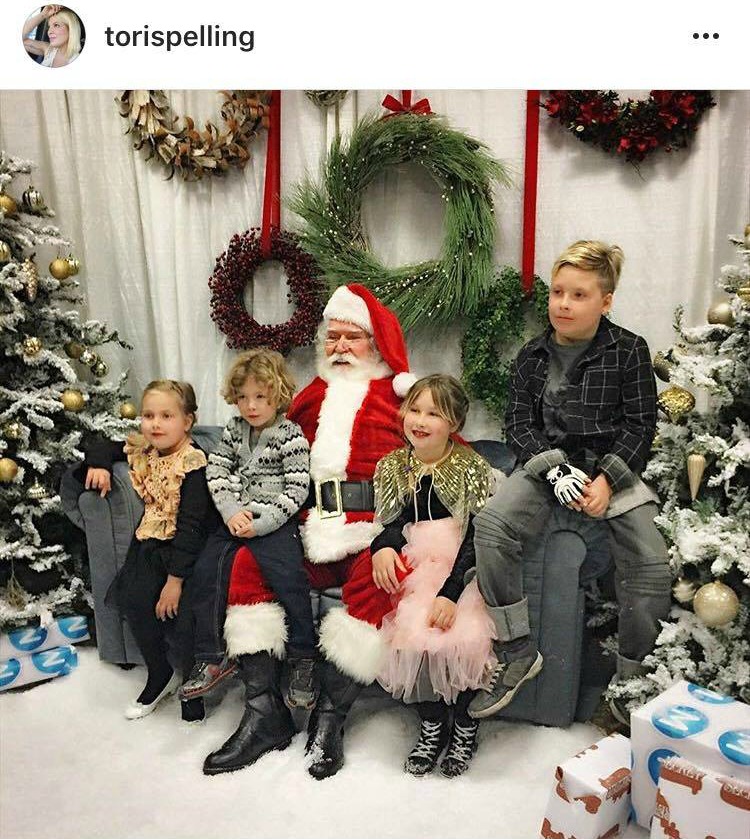 Elf On The Shelf Photos
Alyssa Milano
This charmed lady has some of the best Elf photos! Have a look for some quick inspo before the big day.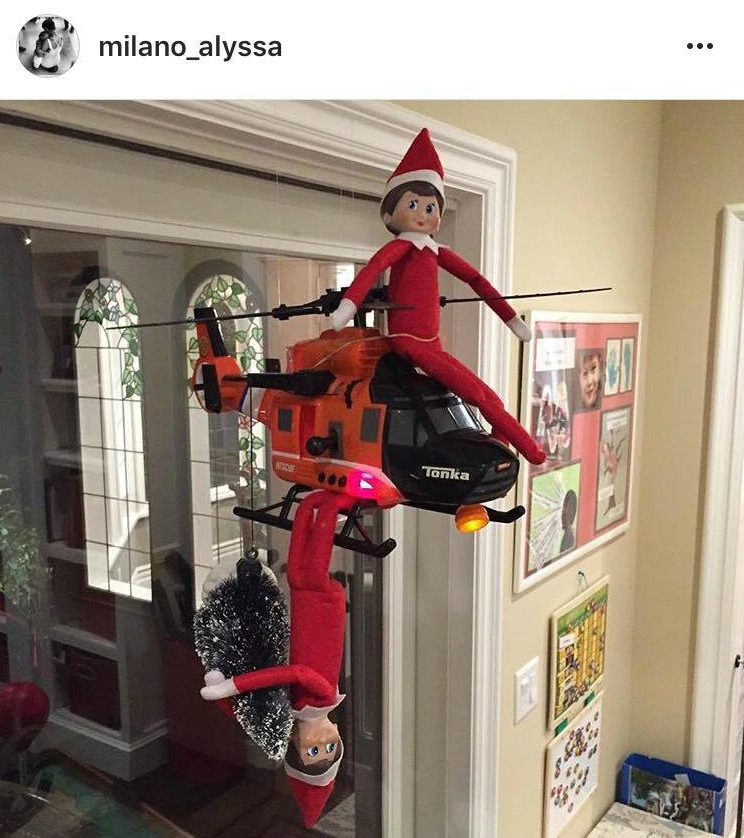 Although, she does blame this one on her husband.
There certainly is a lot of elf shenanigans going on in that house. 
Sarah Michelle Gellar
This is a mum who knows how to do elf on the shelf right! Her Instagram is full of hilarious elf on the shelf ideas. Just check the next few images out!
Looks like the Justice League are getting themselves into some mischief!
Tori Spelling
Tori is having so much fun with her elf that she is blogging about the different ideas she has. 
And if you're absolutely over the elf and can't stand it, you can relate to this post.
Or if you're a fan and want to keep the Christmas spirit alive in your household, read this.