Involving Children In The Home With Age-Appropriate Chores
With the constant groundhog day of household jobs that need to be conquered everyday, it only makes sense to share the pressure with all members of the household. Not only will this benefit your load of work, but with research proving that children learn by being involved in tasks, it will also benefit their growth. So, why not get the kids on board with this list of age-appropriate chores.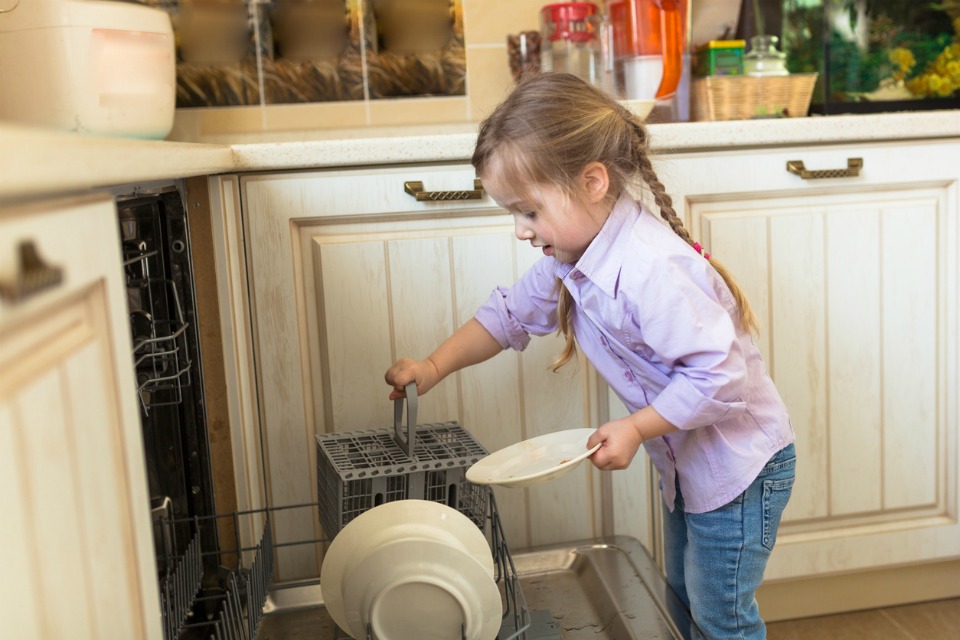 Age-Appropriate Household Chores
Remembering that each child matures at a different pace. So this list should be viewed merely as a guideline. Adjusting the tasks and ages to suit your children's abilities.
2-3 Year Olds
Pick up toys and books
Put clothes on hangers
Set placemats on the dinner table
Take their plate from the table
4-5 Year Olds
Set the table
Supervised help with preparing meals (if you've got the patience)
Help sort the clean clothes into family piles
Help to empty the dishwasher
Feed the family pets
Hanging washing on the clothes horse
Make bed
Unpacking their school bags
6-8 Year Olds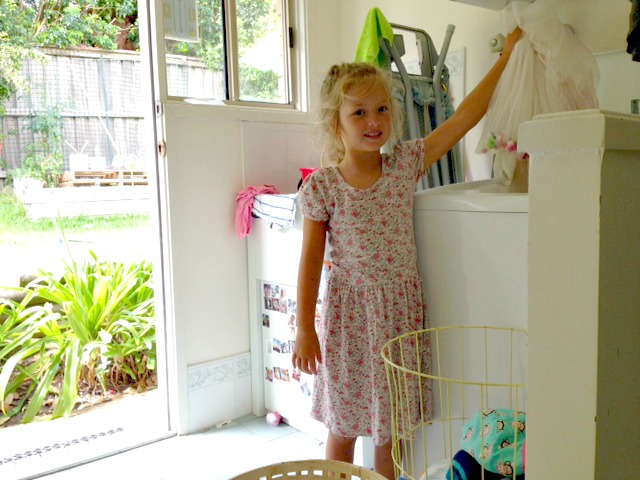 Watering the garden and indoor plants
Harvesting from the vegetable patch (if you're lucky enough to have one)
Help washing and hanging clothes
Help to fold the clothes
Wipe down the dining table
Take out the garbage
Mop and/or vacuum the floors
Help with cooking dinner (with supervision)
9-10 Year Olds
Wash the family car
Clean the bathroom vanity
Learn to use the washing machine
Take the garbage bin out to the street (with supervision)
Wash and dry dishes
Fill and empty the dishwasher
11-13 Year Olds
Tidy and clean their own rooms
Clean the bathroom
Mow the lawns (with supervision)
Prepare the family meal
14-16 Year Olds
Babysitting
Washing windows
Ironing
Yard work
17-18 Year Olds
Any housework as needed
Any yard work as needed
Creating (from grocery list to serving) the occasional family meal
Deep cleaning of household items
The younger you encourage the children in actively participating in household chores, the better chance you'll have in having young adults that contribute to the maintenance of the house. Whilst many families chose to use pocket money as an incentive, researchers say it best to avoid this. Suggesting that the incentive be that their help makes you happy.
However, I personally use pocket money and find the children to want to do more than their daily input. Meanwhile, if you're like me and like to avoid household chores – take a look at these guidelines on how often you should be cleaning.