It's been a sparkly New Year's Eve for Chris Hemsworth and his wife Elsa Pataky, who partied the night away with brother Liam and his fiance Miley Cyrus.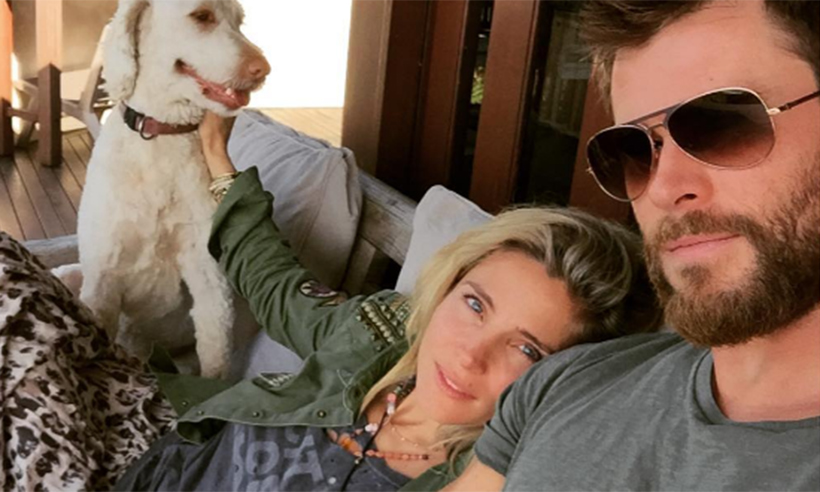 It was a family affair this year for brothers Chris and Liam as they welcome in the New Year in the US. Last year the family opted for a laid back celebration at Chris' place in Byron Bay, but this year they were set to party!
Kid-Free Night Out
Mrs Hemsworth herself, Elsa Pataky, shared some sneak peeks of their night out on her Instagram. She was wearing a sparkly flared sequin ensemble, while Chris channelled the 70s with a retro gold suit that showed us he's definitely been working out!
Elsa captioned the photo, "New Year is Coming!" and the couple looked happy to be on a kid-free night out.
She shared another snap with soon to be possible future sister-in-law Miley Cyrus and some friends, with Miley posing in trademark style with her tongue out.
Elsa wasn't the only one sharing pics, with Miley getting in on the action as well. It looks like the party really was a full family event, with Miley's mum Tish celebrating as well. Miley shared this photo of her and her mum looking ready to party, captioning it, "Happy New Yearzzzzz from me and my mama!!!"
It looks like things are still going strong with Liam and Miley and they are on track for their rumoured 2017 wedding, with Miley sharing a photo of Liam, captioned, "Sorry My Dude is HOT!"
Yes, he is Miley, yes he is…
Meanwhile, check out what Chris and Liam got up to over Christmas!