6 Times Chris Hemsworth Won The Internet
Chris Hemsworth has done it again. He has gone and won our hearts with his chiseled abs and perfect parenting.
No wonder we can't get enough of him.
Thor often makes the news with his humble and good looking approach to parenting. Whether it's from baking his kids birthday cake from scratch or practicing yoga at the beach with his daughter, he makes parenting look good.
1. When he makes his daughter a birthday cake from scratch
Like a mere mortal, this God was knocked back by a local bakery for a last minute dinosaur birthday cake. Little did the bakery know, it was Chris Hemsworth. He just whips one up like it's nothing.

2. When he practices his yoga poses with his daughter on the beach.  
Feeling good is just as important as looking good. Yoga on the beach with your daughter is the perfect way to release those endorphin's and relieve the stresses of fighting your brother, Loki, to the death.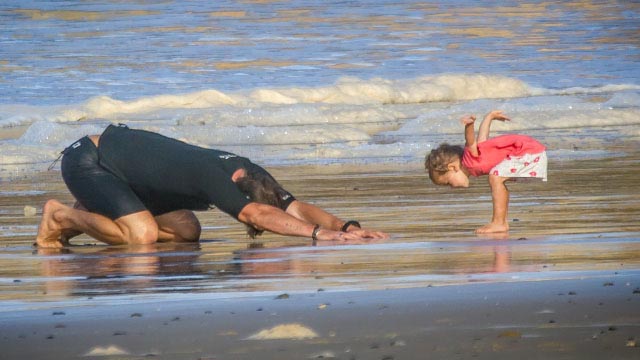 Image source: etonline.com
3. When he has his kids asleep in his arms on a flight
Flying economy like a normal person, this A lister scoops up his children and let's them fall asleep on him while he gets some shut eye himself. Awww.

image source: celebritybabies.people.com
4. That time he took his daughter fishing
I have no words. Too cute for words.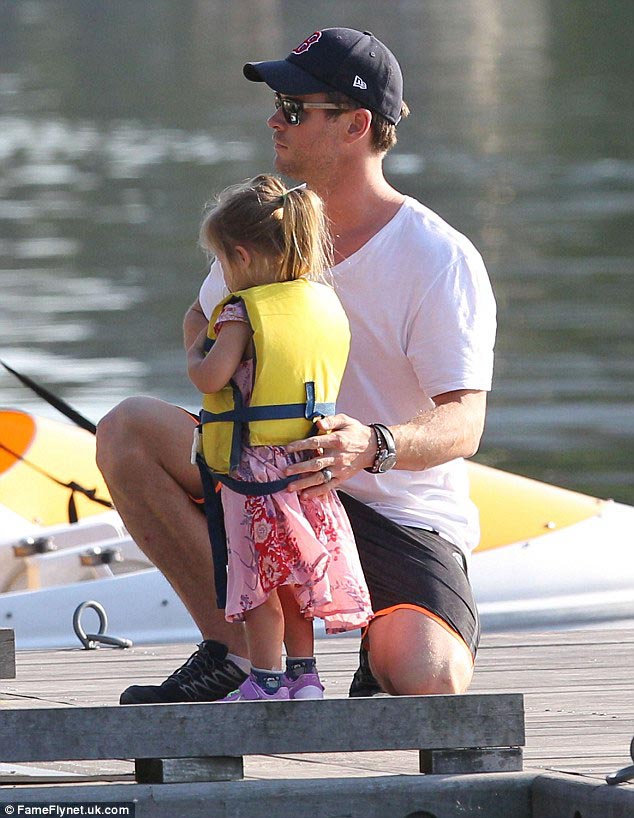 5. When he perfectly multi-tasked his workout and parenting
AND, he makes it look easy. I suppose, looking like that would take up a lot of time, so multi tasking is the best way to have the best of both worlds.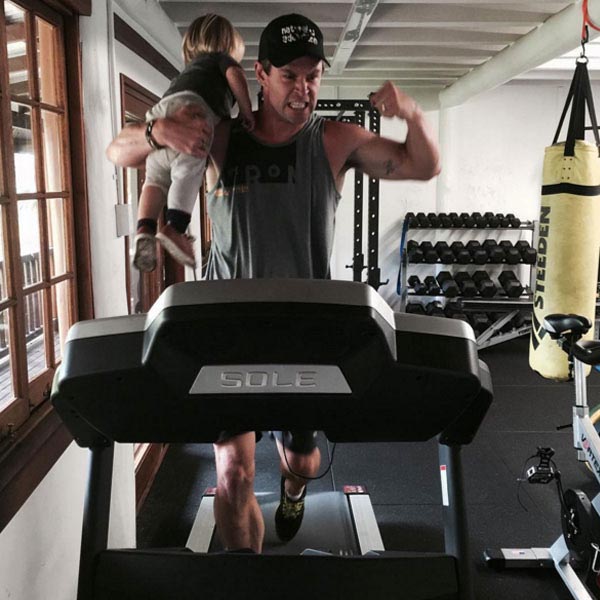 image source: eonline.com
6. That time he went to the park…
Out of all of his roles throughout his acting career, this is our favourite; the Dad. This is such an ordinary dad job, but her just makes it look well……….well, look at the muscles!!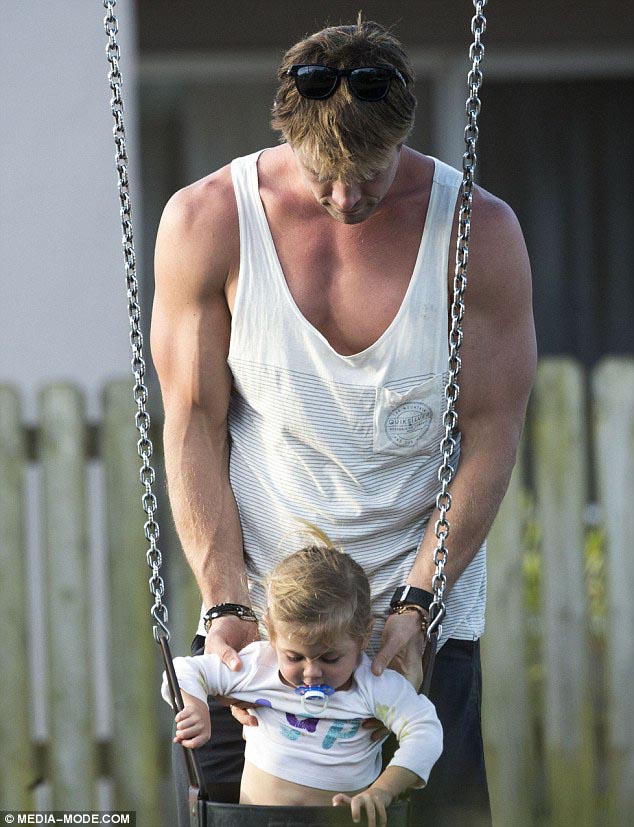 So, thank you Chris, for looking amazing AND being amazing. Keep sharing those beautiful family photos.
For more parenting stories, click HERE.