Chrissy Teigen Proudly Shows Off Her Post Baby Stretch Marks
Chrissy Teigen: a wife, a mother, our hero. 
The 30 year old model and wife of John Legend has once again made us feel normal by sharing her stretch marks. Yes, a model has stretch marks. A normality for all of us, especially after having a baby or losing weight.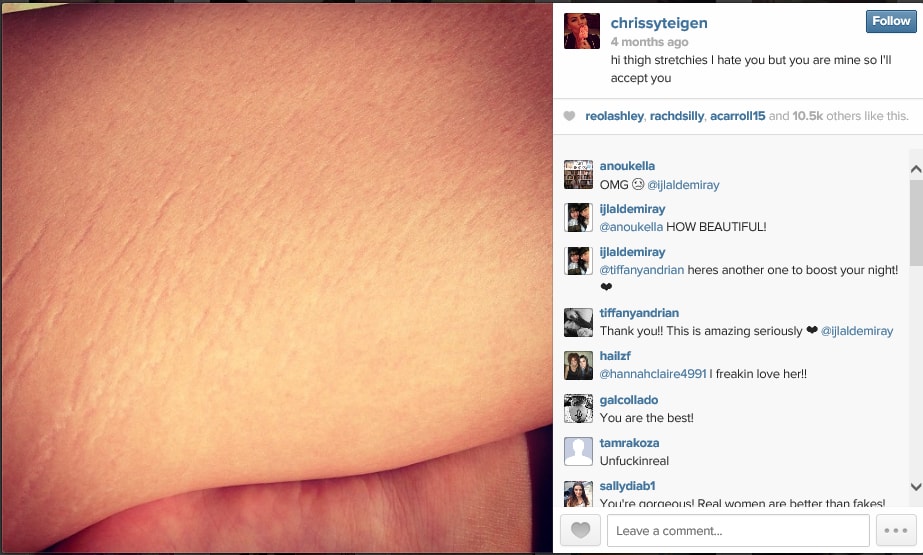 She shared her photos on Instagram, where she zooms in on her thighs and comments 'hi thigh stretchies I hate you but you are mine so I'll accept you'.
This isn't the first time she's shown off her stretchies. We applaud her for her honesty, and not just this time either.
Teigen continually talks about refusing to put pressure on her body only four months after giving birth, saying she's in no rush to get her pre-baby body back after growing Luna in her belly for nine months.  
Find out Natural Ways To Reduce Stretch Marks From Pregnancy here.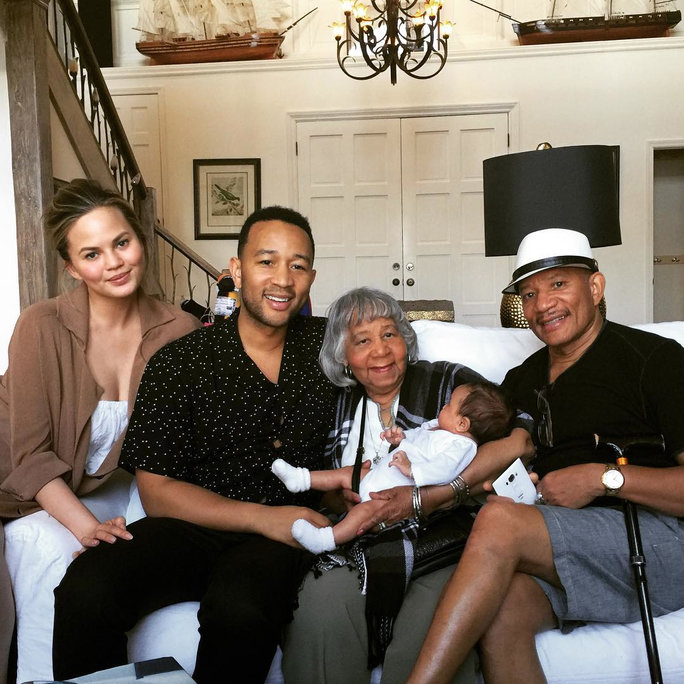 Image source – Instagram
Chrissy always looks amazing, even in a tight white dress recently, when she gave thanks to stylist Monica Rose for teaching her to love and embrace her few extra inches.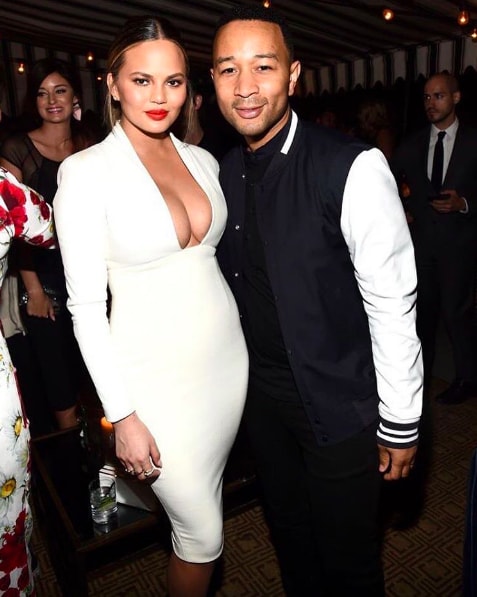 Image source – Instagram
Legend and Teigen are so adorable, sharing photos of their new little family often, alongside relaxing snaps of them in the Hamptons, snaps with Kim K, and on the set of Fergie's new music video.  
We as mums need to embrace who we are, and what are bodies become after pregnancy. In the Healthy Mummy Community we strive to help mums feel better about themselves and you will find plenty of support and encouragement there.
Remember you're all AWESOME!