Watch: Ryan Reynolds Reveals His Top Five Hilarious Delivery Room Tips
Seriously, it's like Ryan Reynolds crawled inside our heads and blurted out everything we think during childbirth. Take note dads-to-be, this Hollywood dad is about to school you in delivery room etiquette. Listen up!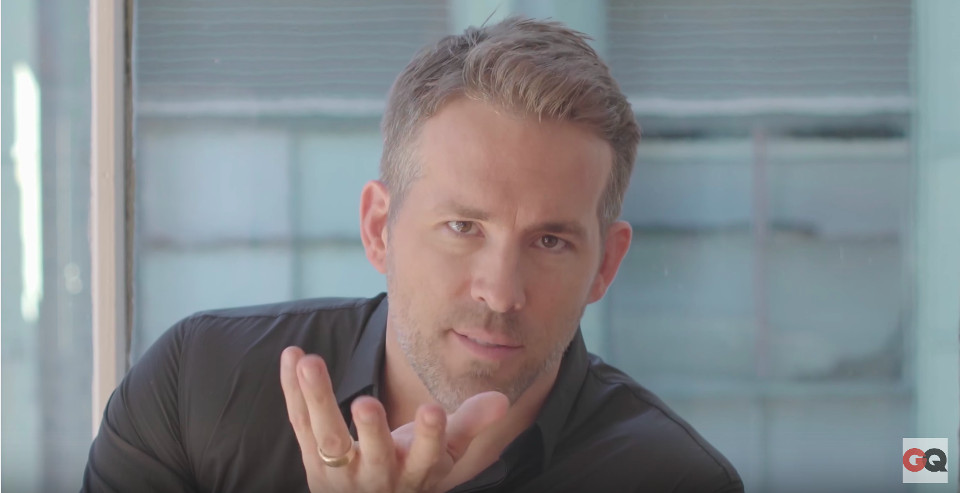 Our current celeb dad-crush, Ryan Reynolds had us swooning recently with his gorgeous get-out-of-the-doghouse cookies delivery to wife Blake Lively. Now he's given us a ripper Friday funny – his five delivery room tips every man should know.
You're the least important thing in the room
From knowing your place to staying positive, you'll be nodding away in agreement. It appears the father of two daughters has well and truly learnt his place during labour, detailing such gems as, "Realise that you're pretty much the least important thing in the room. It's gonna go your wife, your baby, the doctor, a nurse, a doula if you have one… the air."
And while the funnyman obviously likes to keep things light, he knows when to tone it down during delivery: "Your wife will never think it's funny or charming if you tip your imaginary top hat and say, 'At your cervix.' Don't do that."
Five helpful and hilarious tips
From not taking a fridge-photo of your daughter crowning to how to respond to your wife asking if everything's OK down there, here are Ryan Reynolds five delivery room tips. Enjoy!
Video courtesy of GQ.
To find out what really goes down during labour and birth click HERE.