EXCLUSIVE INTERVIEW: Dannii Minogue reveals how she stays healthy and active with her son Ethan!
We LOVE getting advice from mums on how they keep their little ones healthy and active – ESPECIALLY when the advice comes from homegrown superstars like Dannii Minogue.
The Healthy Mummy was lucky enough to catch up with the beautiful singer to talk to her about her exciting upcoming tour with Take That, how she juggles her busy schedule and what she does to stay healthy and active with her seven-year-old son Ethan.
Check out what she had to say…
Dannii on touring with Take That this November
This morning we heard the AWESOME news that Aussie sweetheart Dannii Minogue is set to tour around Australia with British boy band Take That this November for an epic 90s reunion!
"We were on the same promo trail when both releasing music [in the 90s]. It's just been years and years – we've been promoting at the same time. They're cool guys, just really fun," Dannii exclusively tells The Healthy Mummy about touring with the British boy band.
"They asked me if I would like to tour with them and I jumped at the chance."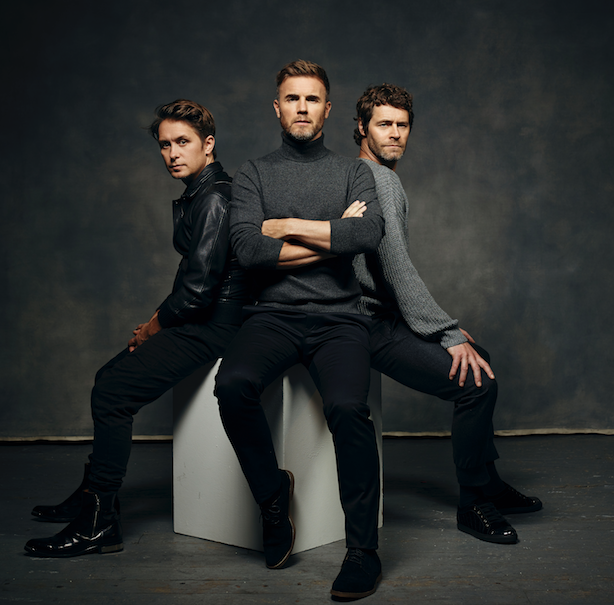 Dannii's new single to be released this FRIDAY!
And if that isn't exciting enough, the pop princess has also revealed she's releasing NEW music THIS FRIDAY ahead of the tour.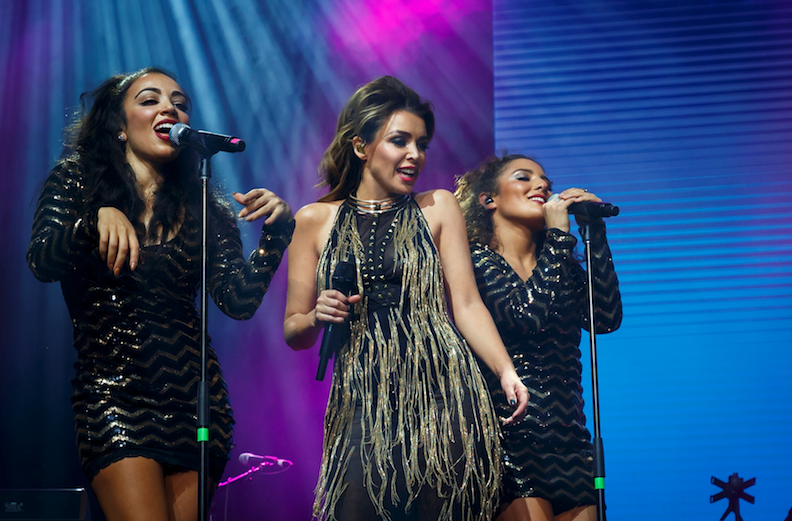 "I've got a show I'm doing this Friday in Sydney, and I'm going to put it out [my new single] on Friday. It seems like a good time," she tells us.
"It's got a good reaction so far. I'll prepare some other new songs and release them when we're touring. The new single is going to be dance number."
Dannii on how she stays fit and healthy
But with tours and new music in the pipeline, how does Dannii find the time to juggle it all with the demands of motherhood?
The mum-of-one admits that even though she's got a hectic schedule, she's a mum first and foremost, and Ethan – who she co-parents with her ex Kris Smith – always comes first.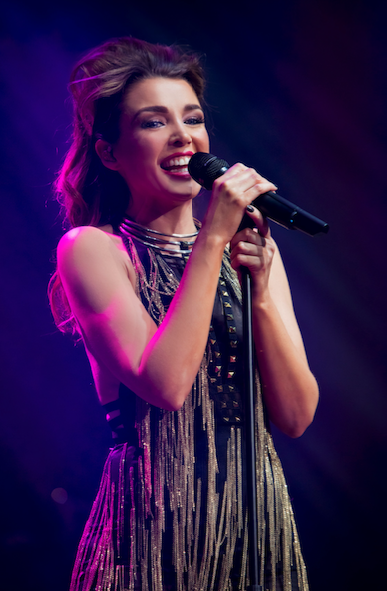 "If I'm away for a time, he absolutely comes with me, as I can't be away from him. I try to keep trips short, so he can stay in the pattern of what he's doing," says Dannii.
"The TV shows [being a judge on The X Factor Australia] are something I've been able to work into family life as well. I definitely will continue with TV."
And Dannii says it's important for her to look after herself too, and stay fit and healthy to give herself the energy to keep up with her busy life.
"I made a conscious effort for getting fit recently, so when I get on stage I can enjoy it. I started training with a girlfriend of mine, and we do personal training together," she says.
"Having a girlfriend while working out, means you don't want to let her down. It absolutely keeps me on track as I don't have the motivation to do it on my own."
How Dannii stays active with her son
What's more, even Ethan gets involved with her exercise routine too. 
"Ethan came to do a couple of workouts with me –  kids love to see their mum not only being strong and fit, but they love working out with their mum," she says.
"Seeing their mums have to try at something is good. We're always saying to our kids 'We know how to do this… Let me show you how to do it… You do it like this', but then they see their parents being told by an instructor, 'No, do it like this… If you keep trying you can do it this way…' I think it's healthy for kids to see that interaction.
"To know even when you're older, you have to learn stuff and you still have to try hard, and get the reward. That's been a whole learning experience for me. I highly recommend it for any mums out there, if they can do some of the workouts with their kids, they should."
Dannii's top tips for getting Ethan to eat his veggies!
The Put The Needle On It singer says she's lucky Ethan isn't a fussy eater, but she does have some clever ways to encourage him to eat his veggies.
"We love doing 'Taco Tuesdays'. I chop up lots of fresh things for him and put them in bowls," she says.
"When he sees all the vegetables in bowls on the table, and he has his tortilla, he then decides what he's going to put in it. Because he's deciding what is in it, I find it's the most amount of vegetables he'll ever eat!"
THANK YOU so much Dannii for your AWESOME advice on how to stay healthy and active with the kids! We CAN'T WAIT for your upcoming tour.
So there you have it. EVEN celebrity mums have to keep on top of their kids to eat veggies and stay active.
Got a fussy eating kiddie? Try our Kids Chocolate Smoothie!
The Healthy Kids Smoothie has been specially made as a healthy snack for kids and is ideal if you have fussy eaters or want to ensure your children have a nutritious and healthy smoothie snack.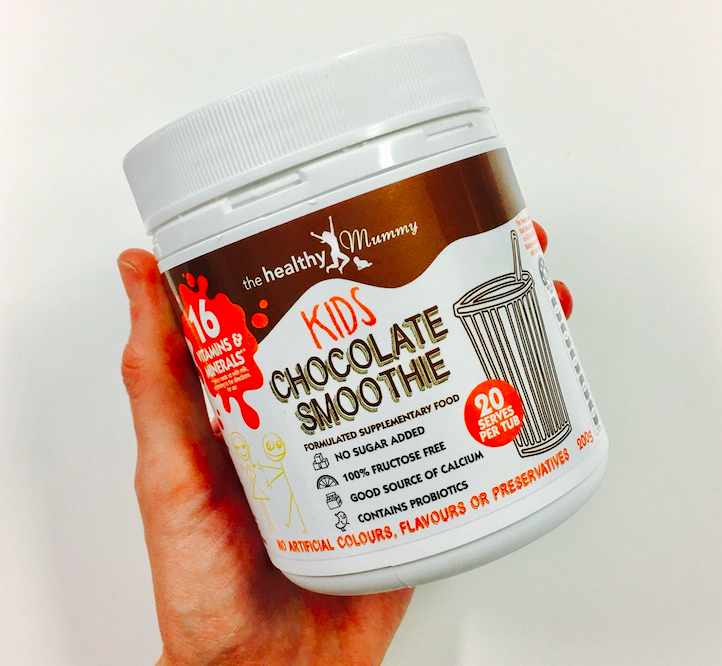 It also has a 4.5 Health Star Rating when made with skim milk. It contains NO added sugars.
The Healthy Mummy Kids Smoothie is rich in carbohydrates and protein and is a natural energy packed smoothie made for kids.

It contains 16 essential vitamins and minerals and when combined with milk, provides children with 50% of their Calcium RDI. 

It also contains probiotics needed for healthy guts and is free from fructose.