It's meant to be the most magical place in the world, but what do you do when you try to get your kids to leave Disney World and they have a tantrum?
If you're Drew Barrymore, you turn it into a photo opportunity!
The Mother Of All Meltdowns
The 41-year-old mum-of-two appeared on Late Night with Seth Meyers and shared of how her daughter Olive, four, 'loses it' at the park.
"(Disney) was the best experience ever. I just had tears of joy seeing their joy. But if you've ever taken your kid to Disneyland or Disney World, it all ends at some point in mayhem," the actress warns, while sharing a couple of pics of her eldest daughter laying on the floor mid tantrum.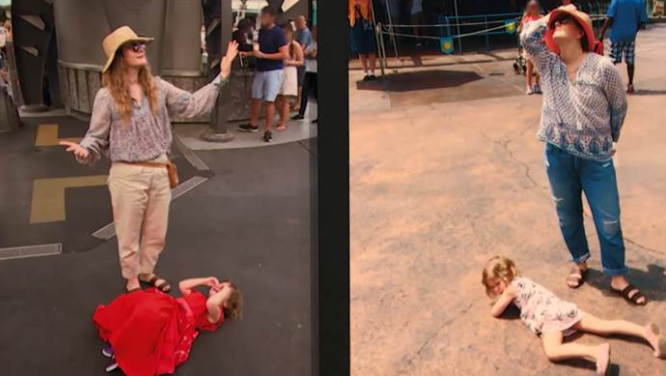 "That is a legitimate picture of my daughter just losing it on the floor.
"This is her losing it at Disneyland – because it all ends up there. You push it enough, because you're like, 'I'm here! Let's skip the nap! Let's go, go, go!' You want to maximise it. This is how it always ends for me."
Tantrum control
But the Never Been Kissed star, who is also mum to two-year-old Frankie, says she reckons she's got tantrum management down pat.
"I think you should have 10 consistent tools in your arsenal," she adds.
"It's either the tender loving approach or the 'I'm very serious' approach."
For more celebrity news, click HERE.
Meanwhile, here are 11 secrets to dealing with your toddler's tantrums.