Funnyman Zach Galifianakis Is A Dad Again – The Name's Adorable!
It's amazing how many Hollywood parents have managed to keep their pregnancies, and even the births of their children, a secret this year.
Ryan Reynolds and Blake Lively only recently revealed their second daughter's stunning name, while Pink kept her baby bump under wraps until just a few weeks ago. Now one of the funniest men in Tinseltown has spilled the beans on his new bub.
According to E! News Zach Galifianakis and wife Quinn Lundberg have welcomed a second son to their family.
Little Rufus Emmanuel Lundberg was born on November 7.
Secret Sons For Hollywood Funny Man
Zach has previous form keeping his children a closely-guarded secret, he didn't reveal the gender of his first born until he was a year old!
Back in 2014 Zach told the world he had a son on the Tonight Show Starring Jimmy Fallon.
"We have a boy! I think fatherhood is just the greatest thing, it really really is," he revealed.
However, he's never divulged his eldest son's name, saying, "We haven't named it yet. It has a number right now: one. The first one!"
Talk shows seems to be a favourite place for the comedic genius to give his fans a glimpse into his private life. Earlier this year he joked on Conan that he's a strict dad to his first-born.
"When he gets out of the crib it's 50 push-ups right away. To have a really fit two-year-old and to show that he can kick other two-year-old's butts is really important."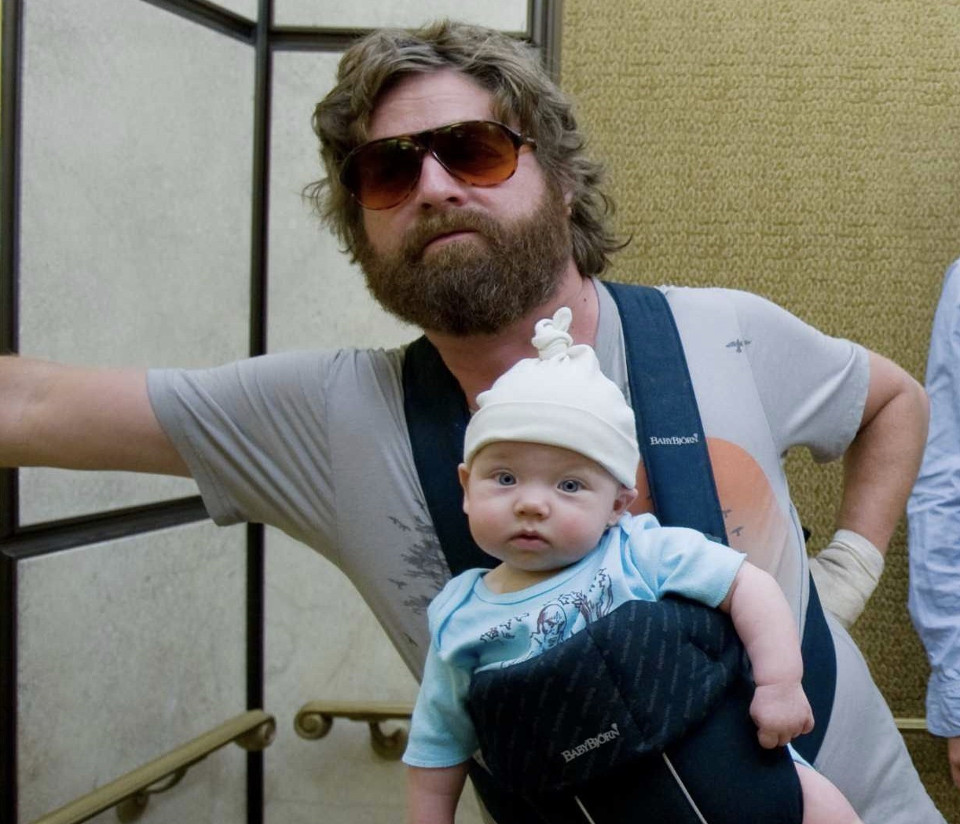 Monkey See, Monkey Do
Zach also explained how his now three-year-old saw his dad's face on the side of a bus billboard, causing an awkward situation.
"I didn't know what to say because I hadn't really thought about it. He goes, 'Who's that?' and I don't know why but I said, 'Oh, some idiot.' Thirty seconds later I hear him mumbling to himself, 'Some idiot.'" 
Seems like the apple doesn't fall far from the tree in this funny family! For more news on what's happening in the world of Hollywood families, head to our celebrity news section.