As a new mum nothing can prepare you for the sleep deprivation you're faced with.
Khloe Kardashian says her baby girl, True is a great sleeper and they have a good routine going on, but to ensure the sleep is soundless Khloe enlists the help of some soothing tunes!
See here how music can help your baby fall into a slumber.
Sleep music for your baby
Khloe wrote to all parents on her blog, "My little mama is such good sleeper! We have a set bedtime routine that we do every night, but I love to incorporate music into everything we do."
Is your baby in a good sleep routine? These 5 mums share their successful baby sleep routines.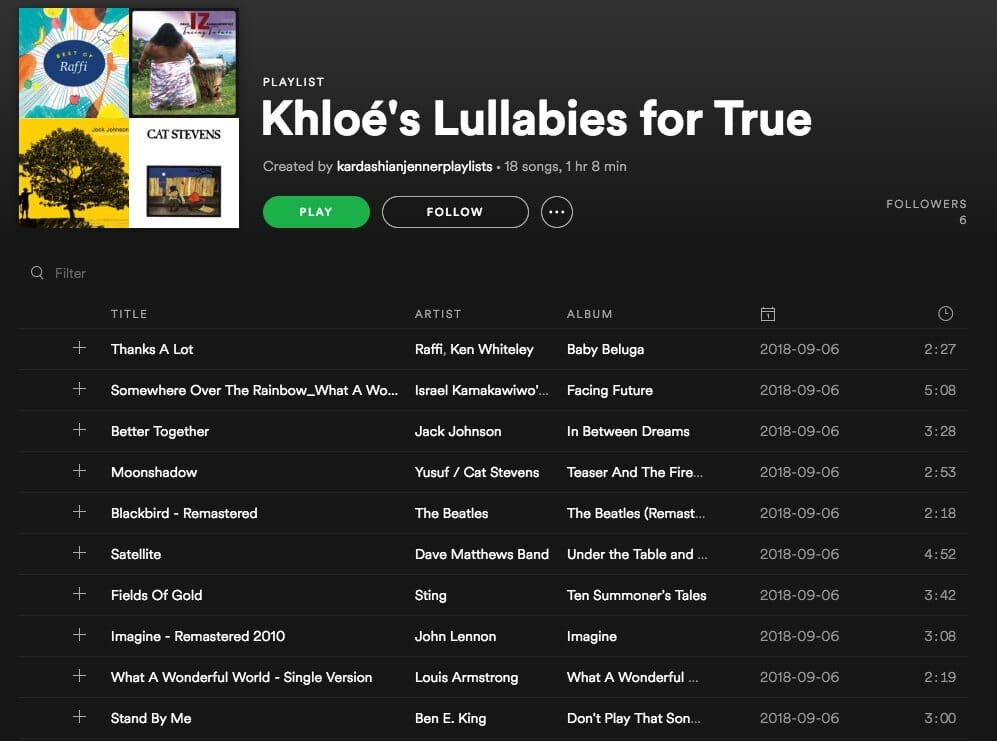 She also says this playlist is just as soothing for you (as parents) as much as it is for you little one!
The playlist is simply called Khloé's Lullabies for True, so if you want to try it out on your bub, give it a follow on 'kardashianjennerplaylists' on Spotify.
Khloe's sleep hacks don't stop here! She also revealed how she gets True back to sleep if she's woken up!
Are you a tired new mum in need of an energy boost?
As busy mums we're all about healthy shortcuts. As such we've created a way for you to get a shot of energy-boosting superfoods into your body by barely lifting a finger. You're welcome!
We've managed to pack 37 ingredients from real food sources into our amazing Super Greens!
Busy mums, now is the time to stop making excuses and make sure you're getting your greens! Get your Super Greens mix here.