The Healthy Mummy's TOP 10 Recipes for 2021 as voted by Mums!!
What has everyone been cooking this year???
The Healthy Mummy App, home to The 28 Day Weight Loss Challenge has so many AMAZING family-friendly and delicious healthy recipes that have helped over 100'000 mums get on top of their health and weight loss goals. In fact, there are over 5000 recipes to choose from and customise on your monthly meal plans.
With so much choice, mums and their families certainly have their favourites! So we asked our AMAZING Healthy Mummy Community what recipes were on repeat in their house.  Mums voted for their all time favourite recipe in 2021!
We've whittled it down to this years TOP 10 Favourite Healthy Mummy recipes to showcase  exactly how good these recipes are! If you haven't already tried them, now's the time!
1. Mexican Lasagne
This one was no surprise! Mums absolutely love this yummy and versatile recipe. Lasagne sheets are replaced by wholemeal tortilla wraps, and baked in a Mexican spiced mince beef sauce.
Bettina Quinn says "Mexican lasagna! I'm platinum member… seriously such a good recipe … My 4 year old and hubby love it! I make it in bulk and freeze it! So all I have to do is reheat in the oven serve with salad super easy weeknight meal."
2. One Pot Spaghetti
A healthy twist on a family classic! This one pot spaghetti recipe is super popular in the community It contains 6 different vegetables so it's a great way to pack in lots of nutrition and vitamins. Pasta doesn't have to be off the menu when you're watching your weight. This healthy and family friendly meal is only 415 calories and easy to prepare in the one pot. Who doesn't love less washing up!
Rebecca Perkovic says, 'One Pot Spaghetti it's super delicious and full of veggies'
3. Pepperoni Potato Pizza Bake
This family-friendly potato bake is inspired by the flavours of a pizza.
Best of all, it's only 380 cals per serve and is really EASY to prepare. By what all the mums are saying about this dish, it's bound to become a family favourite at your house!
Lillian Harper says, "Pepperoni Pizza potato bake as its super yummy and a hit with all the family."
4. Pumpkin Feta Chorizo Salad
This tasty salad proves that recipes don't need to be over-complicated to pack a flavour punch. It's just the right combination of sweetness from the pumpkin, salt from the feta and spice from the chorizo that makes this salad so incredibly popular.
Susan Shepherd says "Roast pumpkin, feta and chorizo salad. I can't get enough of it. This is my lunch every second day. So yummy"
5. Stovetop Lasagne
A super popular recipe with mums! Everyone loves a lasagne but let's face it sometimes there's a bit of effort involved. Not with this recipe! You don't even need to turn the oven on. It's just 280 calores per serve and will be a huge hit with the whole family.
Kira Poliseno says "Stovetop lasagne! – budget friendly, kids LOVE it, easy to make and freezes well"
Jamie-Lee McMeeking says "The stovetop lasagne is always a winner! So so delicious but easy and quick. I am definitely obsessed!"
6. Slow Cooked Porcupine Meatballs
This high protein meal, is full of flavour and really quick to prep. With a heap of hidden veggies, it's a really popular meal, where the slow cooker does all the work!
Kayla Brown says,  "Porcupine Meatballs" 
It's delicious

I can slow cook, stove top cook or oven cook
All my family love it
Did I mention it's delicious 
7. Two Ingredient Dough
Probably the most versatile dough recipe you can find! Use it for pizzas, scrolls or naan bread, there are heaps of different ways to use it.
Gina Gordon says  'Two ingredients pizza dough recipe, because it's easy to make and toppings can be whatever you fancy or already have'
8.Weetbix Slice
Possibly our most popular recipe of all time! It's the gift that keeps on giving! Once you've made it, it will become your regular chocolate go-to recipe. At just 190 calories per serve, it satisfies chocolate cravings but without all the guilt!
Margaret Windsor says  'I LOVE the Healthy Chocolate Weetbix Slice. Soo good. Chocolate and healthy in one go is perfection!'
9.Choc Chip Cookie Tart
This Choc Chip Cookie Tart cooked in the Air Fryer really does taste as good as it looks! And our mums LOVE IT! No Airfryer? No problem! This recipe can be adapted for a conventional oven.
Gemma Corey says, "Choc chip cookie tart! It is so quick and simple and I never knew I could bake in an airfryer! It saves money on my energy bills too! Win win!"
10.Superfood Rocky Road
It's a delicious chocolate treat but loaded with superfoods to keep you energised. Plus it's really easy to make and great for homemade gifts at Christmas time.
Beth Hanson says 'Amazing! The rocky road has to be a winner here'
So there we have it! Mum's Top 10 Healthy Mummy recipes for 2021. Is your favourite here?
Want more amazing recipes like this? Join the 28 Day Weight Loss Challenge!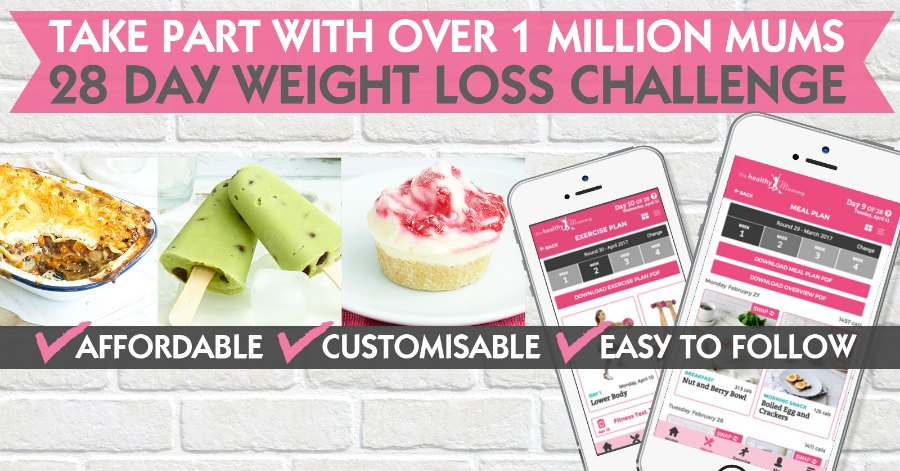 With more than 5000 delicious (and healthy) recipes, 500  exercises & 24/7 support – the 28 Day Weight Loss Challenge  is designed (and proven) to help busy mums like you lose weight!To learn more about our challenge OR to join – click here.To learn more about our products – head to our Healthy Mummy Shop.