How To Get Abs Like Kim Kardashian (The Real Way)
If you're wondering where Kim Kardashian's abs magically appeared from, we've found out!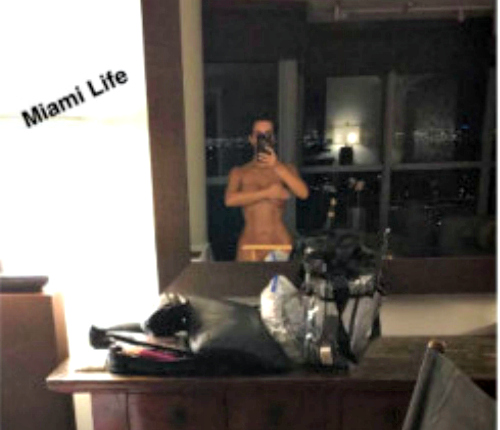 Spray Tan Abs
Kim shared a nude selfie video (surprise, surprise) on September 15 saying "I just did a midnight spray tan, you guys!" Not once mentioning her painted on, fake abs. But we're onto her.
The 34 year old reality star gave birth to Saint in December 2015 and has been working very hard at losing the baby weight, but we never noticed she had abs. And if you don't live under a rock, you'll see a lot more of Kim K than you'd like. So we could tell the abs were a new addition.
Sobe Tan co-owner Fabiola Trujillo wrote on Facebook, "While I was spray tanning Kim between layers as she likes to get dark, she would go outside and took this snapchat while drying. Have to admit spray tan looks pretty awesome on her and even painted her abs while spraying her."
Kim won't be using that company again.
She worked hard to get the weight off
Kim revealed she gained 60lb (27.2 kg) during her second pregnancy with Kanye West. She has been working her butt off (ha, not really) to get to her goal weight. She is basically there, 9 months after giving birth. Changing up her eating habits and extensively exercising, she is looking FAB. She had some motivation though, to be in Fergie's Milf $ film clip.
She openly admits she wore a corset for the film clip with fans accusing her of being photo-shopped. The Kardashian clan are well known for wearing waist trainers, giving them an unrealistic waist size.
If you want a fun and healthy way to get REAL abs, take a look at this video.