Sam Worthing has never been comfortable in the spotlight, but the Aussie actor says he's shied away from the public eye even more since becoming a father.
Protective Papa
The 40-year-old – who is dad to 20-month-old Rocket Zot, and another son, whose name has not yet been disclosed, with his wife Lara Bingle – has revealed why he likes to keep a low profile. 
"I don't think it's fun to read about yourself," he told the Sydney Morning Herald. "I don't think anyone gives a rat's a** what I had for breakfast either, so you won't find me on social media.
"I am a very protective man, especially with my loved ones, so now I'm a parent I think I just got a little bit more protective."
#new Sam Worthington and Lara Bingle's son Rocket Zot wears an American flag Olympic T-shi… https://t.co/zWv4w0s9J3 pic.twitter.com/vLS5GXtEeE

— modicanews (@modicanews) August 10, 2016
But Sam, who is about to start work on the sequel to Avatar, says that fatherhood has also made him softer in some ways.
"I think having kids helps you learn how to forgive because they are an antidote to selfishness and a constant reminder it's not always about you," he adds.
In 2014, Sam became very protective when a paparazzi tried to get close to Lara and take a picture. He was later arrested for punching the photographer.
Baby Number Three?
Meanwhile, Lara has sparked speculation she's pregnant again after posting messages about pregnancy on Snapchat.
While watching the Grammys last week, the mum-of-two shared a pic of Beyonce's performance and wrote: "I miss being pregnant."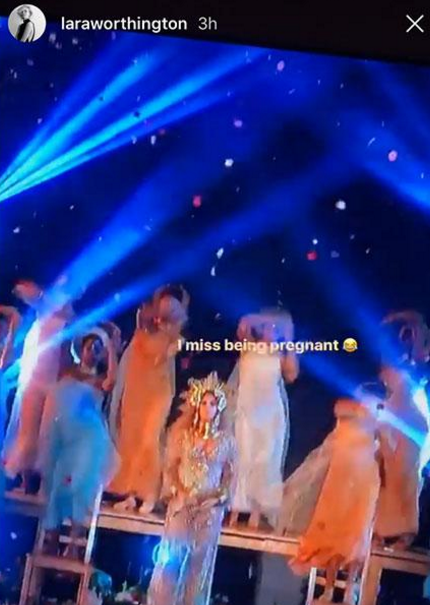 And if that wasn't enough fuel to the fire, Lara also made another reference to Beyonce – who announced she is expecting twins with her rapper husband Jay Z last week – as she got teary as the nominations for 'Album of the Year' was read.
"I'm crying too. Am I pregnant again…," Lara wrote.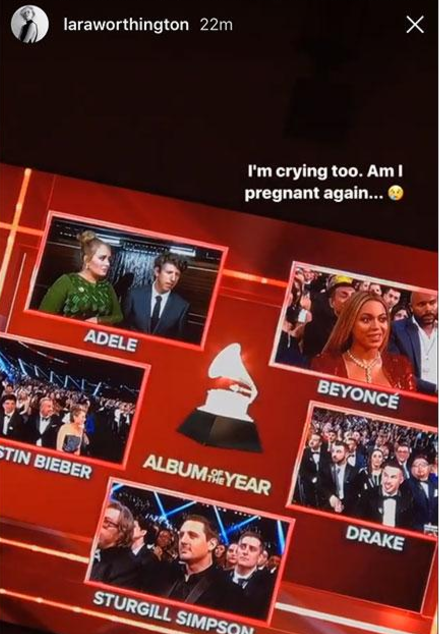 Loving Motherhood
"I would love to have more children, definitely," Lara told Today Extra last year.
"There's nothing that really sets you up or prepares you for motherhood then when it happens, it is something you just can't compare."
#new Lara Bingle looks a little on the tired side as she steps out with son Rocket Zot aft… https://t.co/nvwxBSd2pq pic.twitter.com/O9K2PAD4ut

— modicanews (@modicanews) November 15, 2016
For more celebrity news, click HERE.