When a baby's hungry, everything needs to stop. Including your workout!
Kate Hudson's friend Erin Foster shared a snap of the Hollywood actress breastfeeding her daughter Rani Rose mid-workout – something many mums can relate to!
"And, we're pausing for a breastfeed," Erin says in the clip.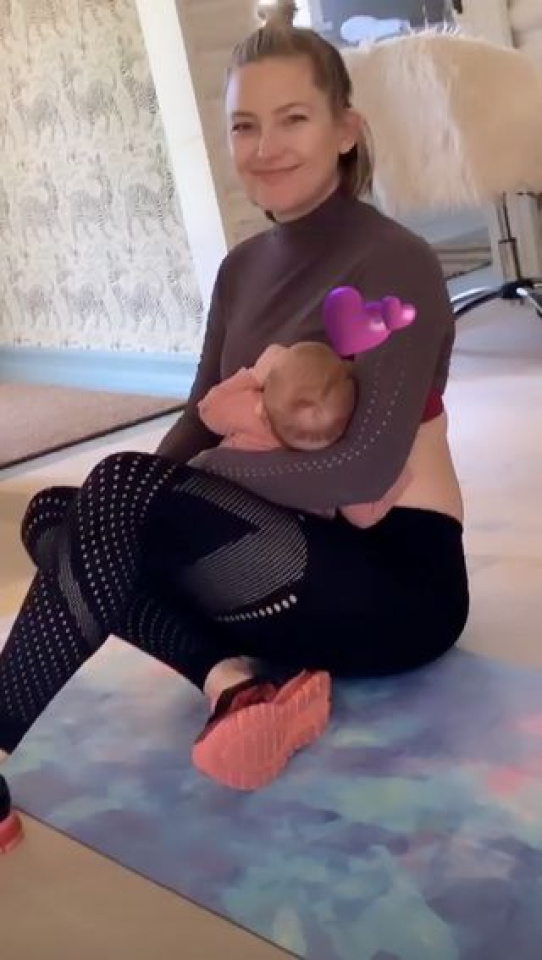 Kate Hudson captured breastfeeding her daughter mid-workout 
The How To Lose A Guy In 10 Days star gave birth to her daughter, her third child, in October last year.
And it seems Kate was determined to get her exercise in, despite having a hungry bubba.
In another Instagram Stories clip, the blonde beauty can be seen working out while still nursing.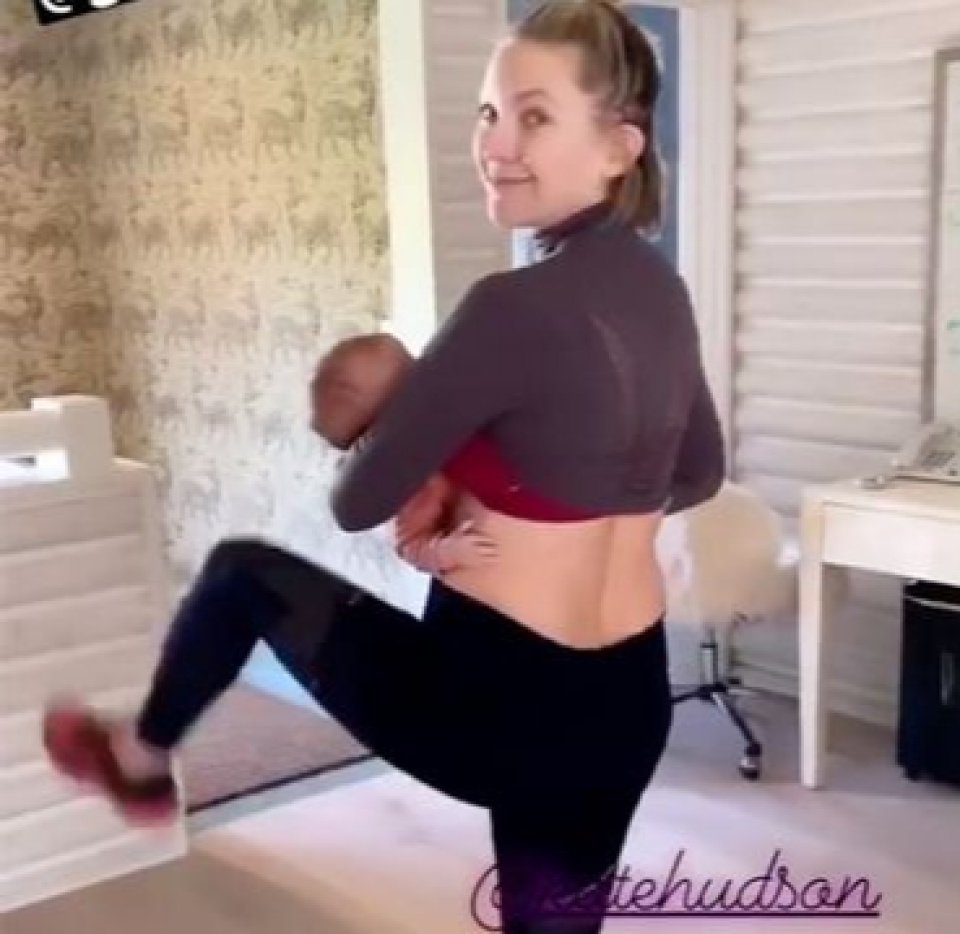 "Motherhood doesn't slow us down," Erin adds.
Many mums took to social media to reveal they can relate to Kate, with one saying: "Totally! I've had my babies along with me in the gym since they were a few weeks old. Just stopped to feed them when they needed it and went home if they weren't in the mood. This mama needs her exercise!"
Another added: "I breastfed WHILE exercising!! I did squats and leg lifts all the time while the baby had a snack."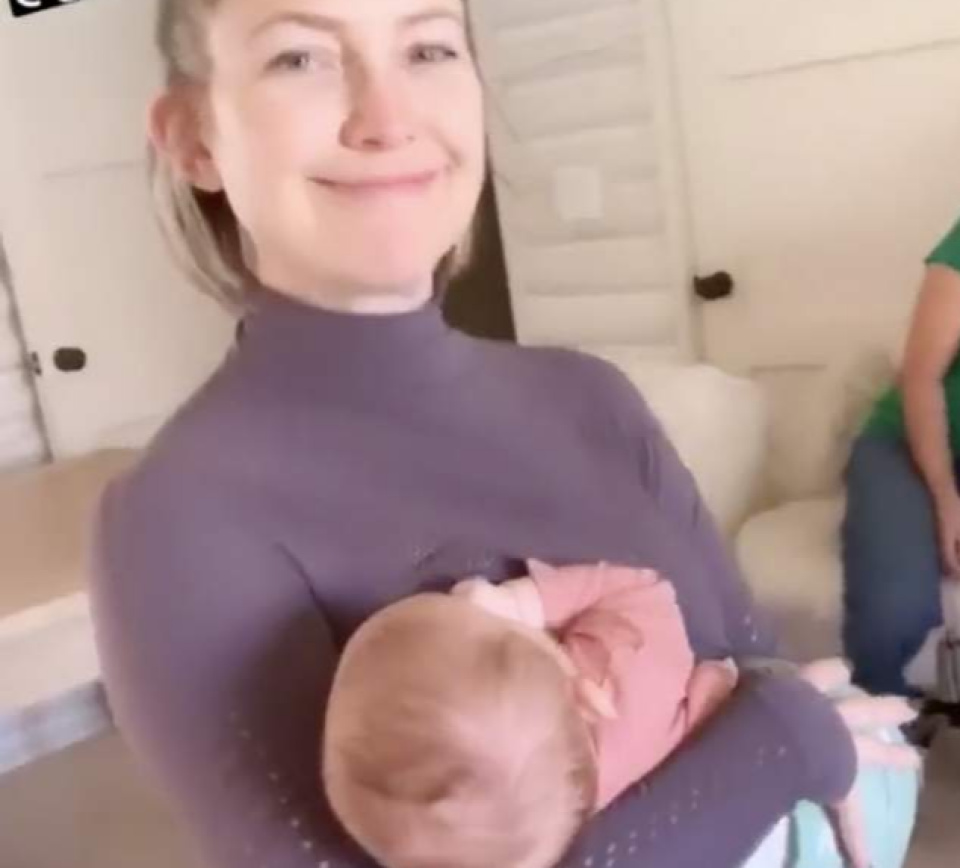 Kate revealed she's taking the 'genderless approach' when it comes to raising her kids
These videos come just weeks after Kate admitted she is taking a "genderless approach" while raising her children (including her two sons Ryder, 15, and seven-year-old Bingham.
Speaking to AOL, she said: "It doesn't really change my approach, but there's definitely a difference. I think you just raise your kids individually regardless – like a genderless [approach]."
"We still don't know what she's going to identify as."
Kate Hudson shares the first picture of her baby girl
Celebrity mums get real about giving birth
Baby Wearing Workouts available on the 28 Day Weight Loss Challenge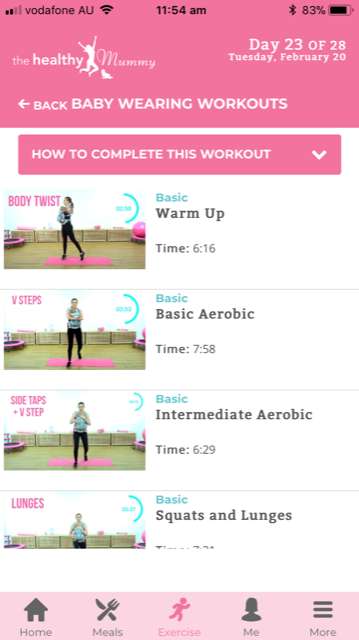 If you, like Kate, want to workout but have a baby, you can do some exercises at home WITH your little one. Baby Wearing Workouts are available on the 28 Day Weight Loss Challenge.
The Healthy Mummy Baby Wearing workouts are proudly supported by Ergobaby!
All you have to do is sign into your 28 Day Weight Loss Challenge App (and hit the exercise tab).
They are predominantly cardiovascular workouts with muscular endurance and strength. Focus in on the legs, bottom, core, arms and strength of the overall body. As your baby increases in age and weight, the body adapts to being stronger and exercising with increased weight.
However, it is important to note that there are a few key guidelines to follow during these workouts!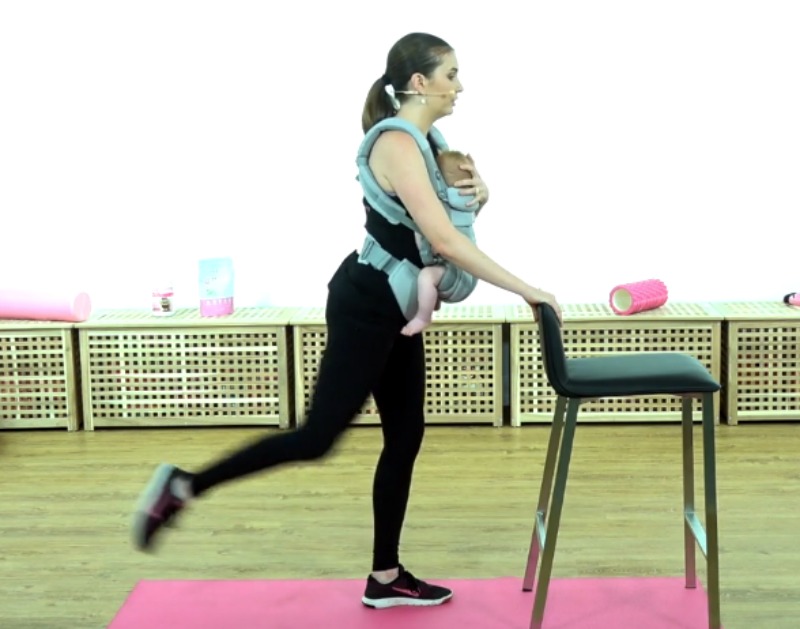 Key guidelines to follow
Ensure you are at least 6 weeks postpartum with a clearance given by your caregiver/medical professional prior to taking part in such exercise
Use a carrier that provides ample neck and head support for your baby
Do not face your baby outwards. This is deemed unsafe given the level of movement involved.
Physical benefits of babywearing
Physical benefits of babywearing workouts include a healthier cardiovascular system, increased metabolic rate, and a decrease in body fat.
Emotional and mental health benefits include positive endorphins running throughout your body to make you feel well and energised.
Your baby may also benefit from these workouts. Babies can squeeze in a snooze while snuggling up to mum while others enjoy being slights rocked and bopped around.
These workouts provide extensive flexibility to Mums in a practical sense. You do not need to worry if your baby needs sleep or if your baby will get bored in the pram while you workout on your own.
In these workouts, your baby gets to be with you the whole time, close to you in a carrier and the majority of babies are happy and content there.
If you are NOT already a 28 Day Weight Loss Challenge member, want to access these workouts along with 4,000 healthy recipes, customisable meal plans and other weight loss workout videos to help you tighten and tone after baby – you can learn more here about HOW to join the 28 Day Weight Loss Challenge here.